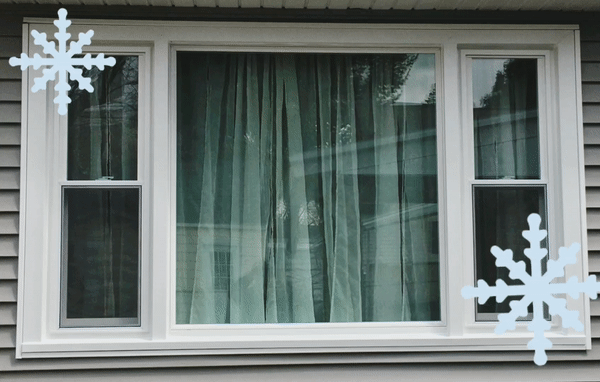 THE SAVINGS ARE MELTING AWAY!
Take advantage of  Buy 2 Windows Get 1 FREE savings this winter before they're gone! Save with the biggest window sale we offer all year! Plus, New York Sash windows are designed to seal against air leakage & prevent heat loss so you feel immediate results in the comfort of your home & also in energy savings.
New York Sash Brand windows have a very low U-factor. The U-Factor measures how well the window insulates.
THE LOWER THE U-FACTOR, THE LOWER YOUR HEATING BILLS!
U-factor Comparison of NY Sash Windows to Other Windows
NY SASH BRAND WINDOWS HAVE:

Optional triple-glazed 3/4″ double coated glass and Argon-Krypton gas blend

Standard double-glazed 3/4″ glass with Duralite warm edge spacer and Argon gas

Low-E Guardian ClimaGuard insulating glass with Duralite warm-edge spacer

Injected foam insulation in both the window mainframe and sash frame

18 strips of strategically placed weather-stripping; bottom sash with double-lined sill bulb

The best air infiltration in the industry!
Take advantage of our biggest window sale of the year, before the savings melt away!
*Buy 2 Get 1 Free offer applies to New York Sash Brand windows. Free window provided must be similar size or smaller than that of the two purchased windows. Prior sales excluded – cannot be combined with other offers. See Design Consultant for details. Ends 03/01/2021.