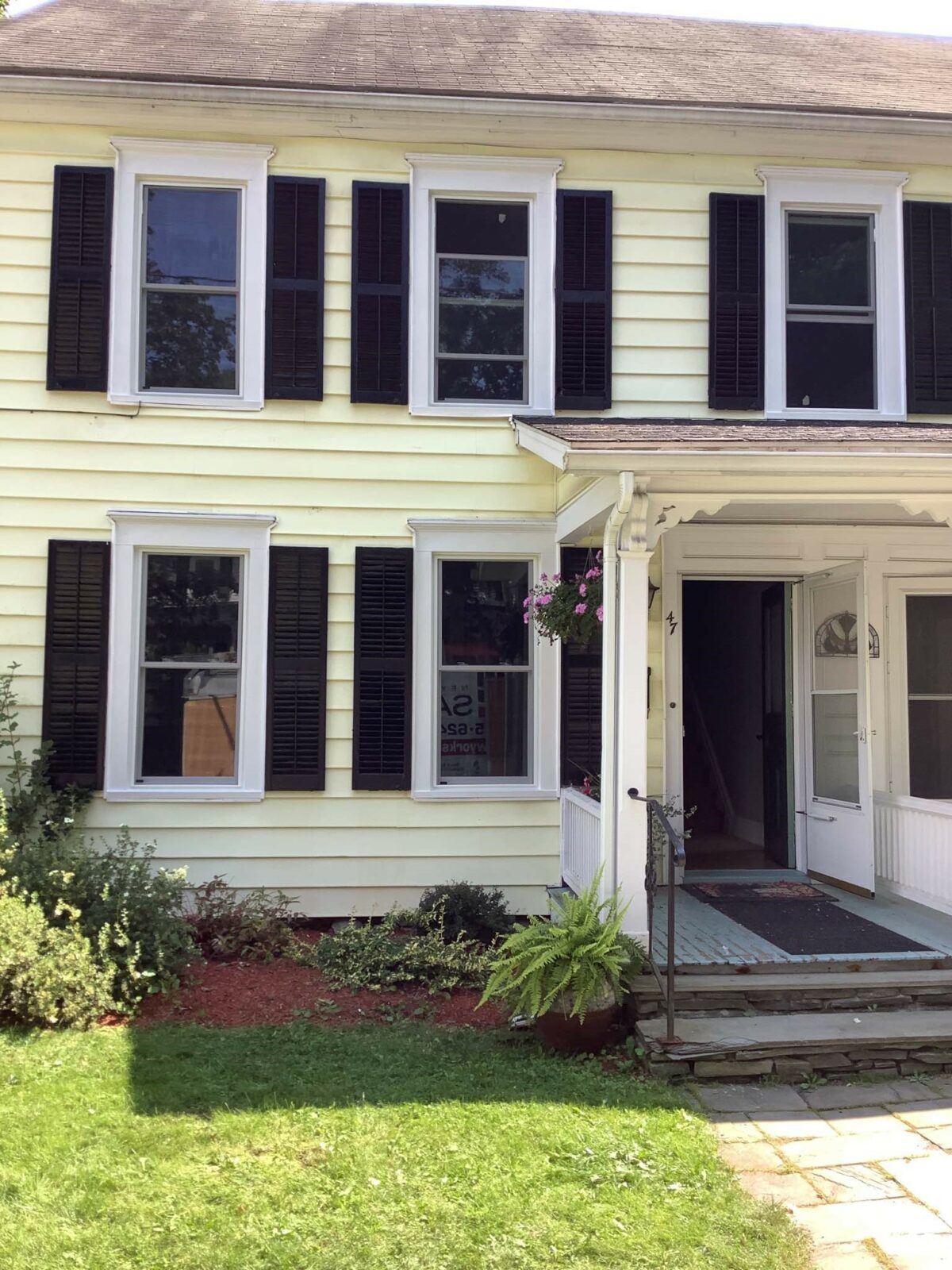 Are your windows doing a good job at keeping your home comfortable? As we approach the fall season it is important to make sure your windows are ready for the cooler weather. If you struggle with keeping your home warm and cozy in the cooler months because of drafty windows, it may be time to consider window replacement for your home. There are many benefits to replacing the windows in your home with new energy efficient windows.
Here are three benefits you can count on when you choose replacement windows from New York Sash:
Better Comfort
As windows age they become less energy efficient and can experience air infiltration. Gaps around the windows, glass that fits loosely in the frame, and the glass itself often allow for drafts that can make your home less than comfortable. With air entering and escaping through your windows, your home comfort system has to work harder to keep your home at a comfortable temperature, which will have an affect on your home's energy costs. Replacing your old & drafty windows with new energy efficient windows will keep your home comfortable year-round and will help you save on your home's energy costs.
Energy Efficiency
Life in Central NY means that your home is exposed to the elements – high heat and humidity in the summer, extreme cold and snow in the winter. That's why choosing energy efficient windows will not only improve the look of your home, it will help you save on your utility bills as well. At New York Sash our windows are designed with energy efficiency in mind. Our windows are designed to seal against air leakage, prevent heat loss and resist condensation. Our vinyl replacement windows feature LowE with Argon insulating glass and have foam injected in both the window and sash frame to further increase the energy efficiency of the window. Our windows also meet stringent industry standards for insulation, structural strength and resistance to the elements.
All of these factors allow your home to stay warmer in the winter, cooler in the summer, and help your HVAC system operate more efficiently year-round.
Improved Home Value
Beautiful new windows will not only add to the curb appeal of your home, they'll also add value to it. If you are planning on selling your home, replacing your home's windows with new energy efficient vinyl windows will add to the overall value of your home. Making sure the windows are well-built, high quality, properly installed and energy efficient are some of the factors homeowners look for in windows. Our New York Sash brand windows will add both curb appeal and value to your home.
Ready to replace the windows in your home? Schedule a free price quote and demonstration. We would be happy to meet with you and provide window replacement options and solutions for your home.