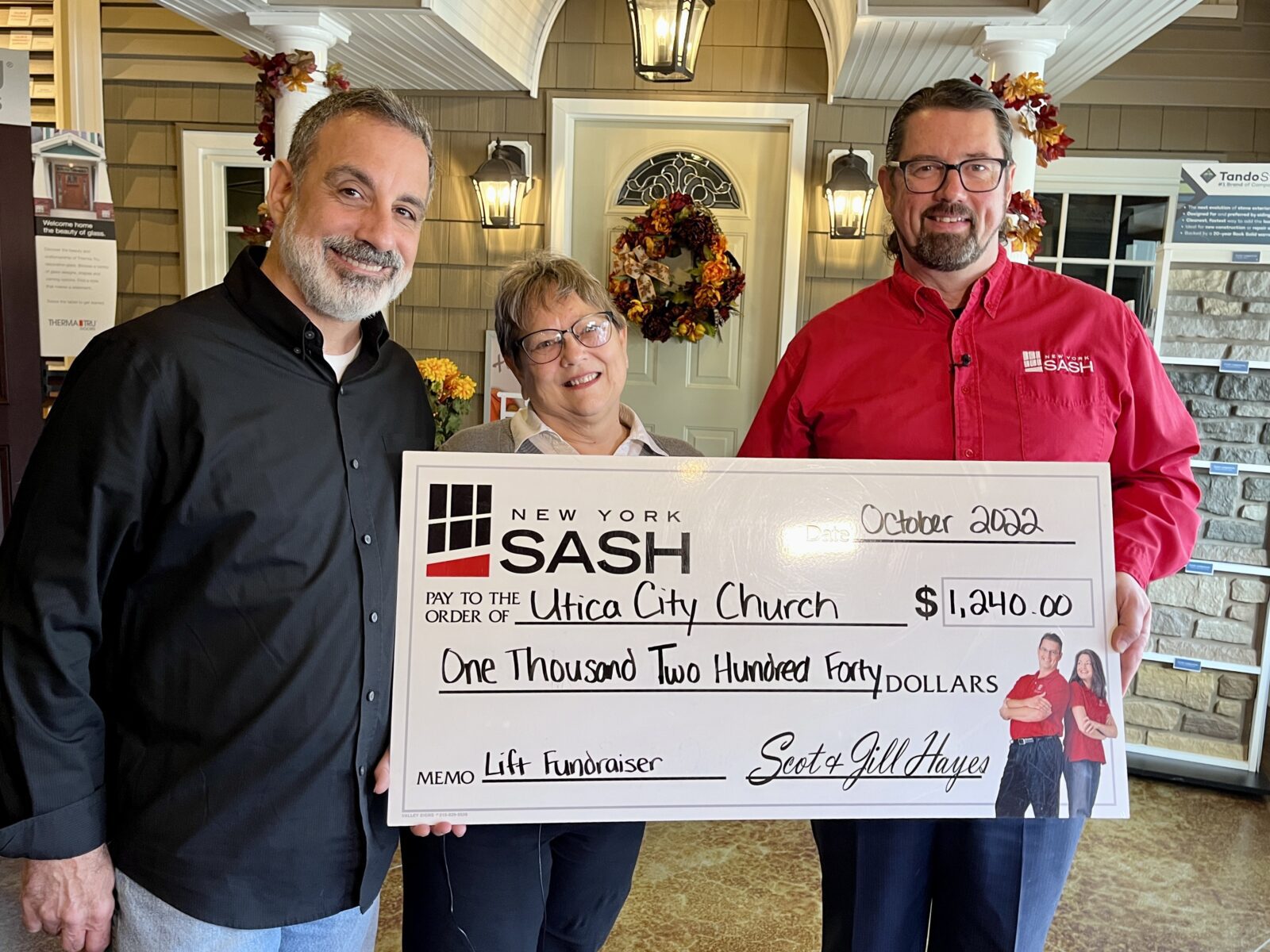 New York Sash is proud to announce the donation of $1,240 to Utica City Church for their lift fundraiser – supporting a member of our own New York Sash Family. 
Many New York Sash customers have met and talked with longtime employee Nancy Tringali, our Customer Experience Leader. What you may not know is that Nancy and her husband Chris own and operate Utica City Church, a non-denominational faith center serving the marginalized in our community. Earlier this fall, Nancy shared a fundraiser to repair a vital wheelchair lift on their Church building, and of course we wanted to help.
Utica City Church:
Utica City Church was started in 2011 to help and serve the community in any way they can. Outside of worship services they also host food and clothing giveaways, weekly community meals, parental training services and more.
Currently, their vulnerable population of seniors and persons with disabilities are not able to access the building due to the broken wheelchair lift. Prior to losing the use of their wheelchair lift, members of the congregation were able to fully participate worship services and were happily serving others by preparing fellowship meals and assisting in community benefiting actions.
Making A Difference:
At New York Sash, we are happy to help and support our family of employees. Utica City Church helps the local community in many ways and when we learned about the fundraiser we knew we wanted to help. Our employees generously donated and New York Sash matched all employee contributions.
This donation will help them in obtaining a new wheelchair lift for their building, so they can continue to serve and help the local community.
For more information about the fundraiser and how you can help visit: https://theucchurch.com/