Spring is officially in the air!
This means it's just about time for the traditional spring cleaning. When it comes to preparing your home for spring, you may find that you have a lot on your plate. First things first, create a list of everything that you want to accomplish, including home improvement projects you're thinking of, things that need to be cleaned and organized and other similar tasks. Then you can begin getting your home spring ready!
Once the weather warms up, open your windows, let some fresh air in and start cleaning!
Tips to make the time go by faster while cleaning:
1)  Create a list – Go through each room and write down everything that needs to be done. Crossing things off your list as you complete them lets you know that you're making progress and gives a feeling of accomplishment.
2)  Make a playlist – Create a playlist of your favorite songs and podcasts, or turn on your favorite radio station while you're cleaning.
3)  Start a donation pile  – Spring cleaning is the perfect time to de-clutter your home. While you're going through each room, throw out the garbage and look for unneeded or unwanted items that you could donate.
4)  One room at a time – Start small, choose a room and then finish cleaning it before moving to a different room. Also, picking only two or three rooms to do per week will help from becoming overwhelmed easily. Before you know it all of the rooms will be cleaned.
5)  Get help – Recruit your significant other or your children to help you do the work. This will help the process go by faster because there will be more people cleaning. A great way to get your children involved is to make it into a game to see who can clean-up their area the fastest!
6)  Work top to bottom – Start by cleaning the dust and cobwebs from the ceiling, clean the curtains, wash the windows, dust the furniture, and then lastly, vacuum the floor.
7)  Patience – Be patient, the house isn't going to be shiny and brand new overnight.  If you put forth the time and effort it is going to be much more rewarding.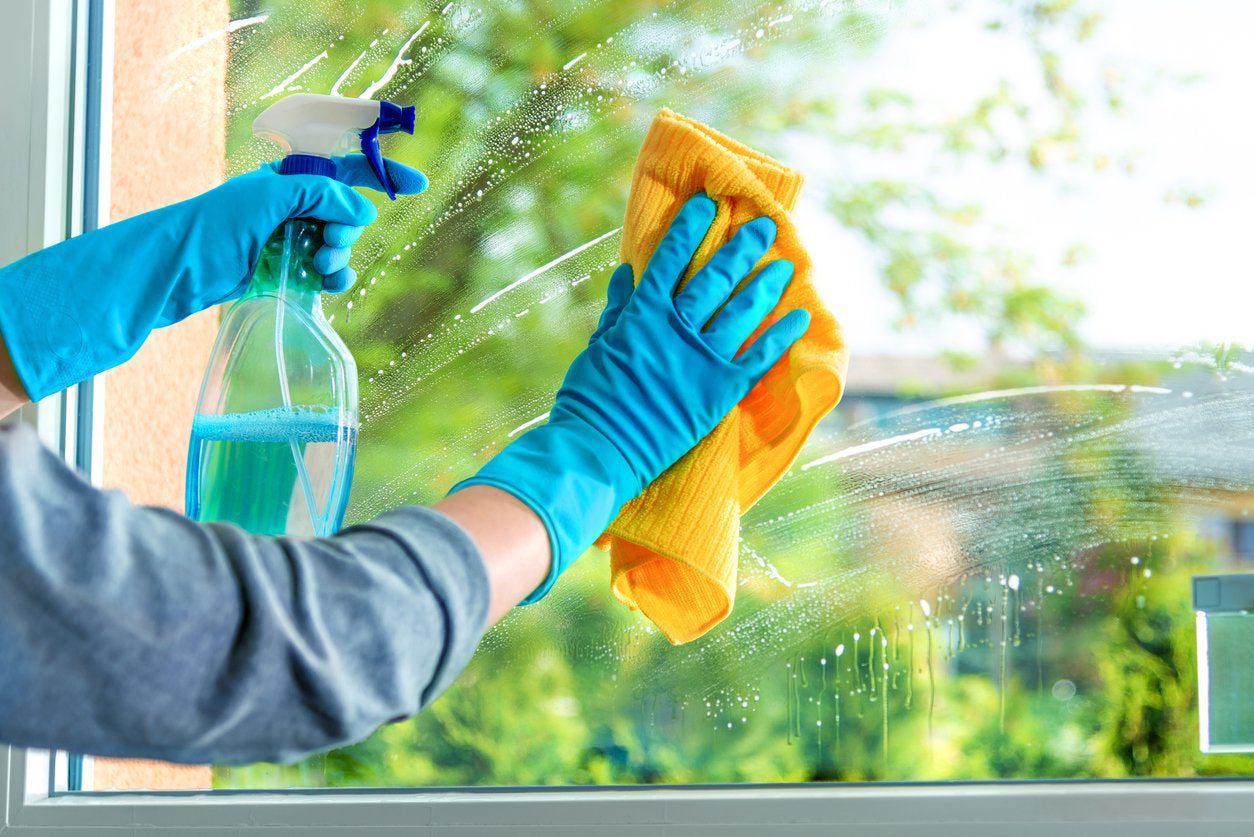 One of the most common spring cleaning tasks is getting those windows clean.
Don't know where to start? We have the perfect plan.
First: Take down the window dressings and read the labels for proper cleaning. After cleaning, choose to line dry your curtains, it will save energy and the wind will help release the wrinkles.
Second: Clean the curtain rods. This is not something that you would usually think of doing, but there is most likely more than a year's worth of dust stuck on your curtain rods. We suggest mixing equal parts water and vinegar with a splash of dish soap and lemon juice and then wiping down each rod with a damp cloth.
Third: Using the same mixture from above wipe down your blinds and shades. If you have fabric shades, vacuum them instead.
Fourth: Wash those windows! A great tip is to replace using paper towels with black and white newspaper; it saves money and gives the windows a great shine.
Fifth: Hang up your freshly cleaned, dried and/or pressed curtains.
After following all of these tips, your house will sparkle and shine in no time!