Is your home is classic or contemporary in its design? Either way, New York Sash can help you achieve the beautiful look of natural cedar without the cost and time-consuming maintenance. You'll be proud of your Marcy, NY home when you choose to enhance it with Monogram® 46 vinyl clapboard siding.
Monogram 46 vinyl clapboard siding from CertainTeed® is one of our most popular options. It is molded from only the best cedar clapboards, which provides a realistic natural wood look that will provide a great look for your Marcy, NY home. The designer palette of more than 40 different colors to choose from allows you to create a home that's a perfect reflection of your own personal style.
New York Sash provides beautiful vinyl clapboard siding for your Marcy, NY home.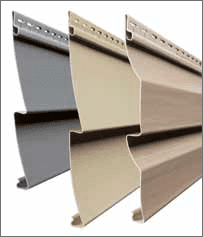 By choosing New York Sash to install the vinyl clapboard siding for your Marcy, NY home, you're choosing a company with more than 20 years experience in the home improvement field. We provide Monogram vinyl clapboard siding in a vast array of colors, in styles that are sure to complement your home and individual taste. Choose from:
Double 5' Dutchlap
Double 5' Clapboard
Double 4' Clapboard
If you're ready to refresh your Marcy, NY home with new siding, consider attractive, durable vinyl clapboard siding from New York Sash. Simply call us at
(315) 760-6775
, and we will be pleased to help meet your needs.