Lately, we have been getting asked if New York Sash offer safety tubs and the answer is YES, we do! Safety tubs can be a life saver. For some, standard bathtubs are inconvenient and hard to get into, which can be dangerous and often lead to falls and injuries.
Safety tubs offer individuals the ability to maintain a safe lifestyle, as well as regain their independence.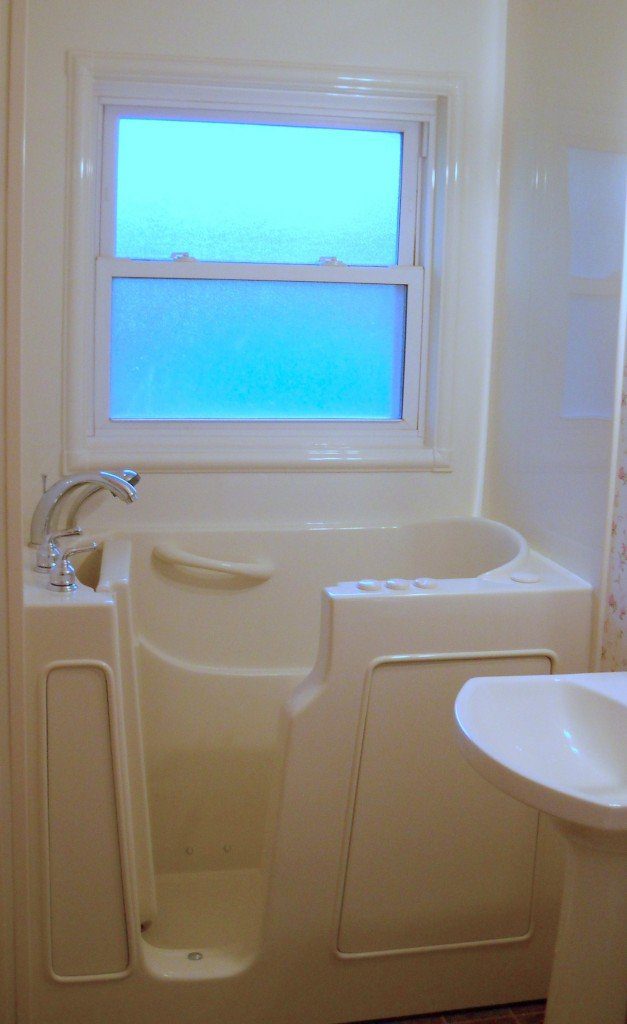 New York Sash safety tubs have wide opening doors, built-in easy grip bars, non-slip floors and ADA (Americans with Disabilities Act) compliant seats –   while select models offer easy wheelchair accessibility.
Additional features include air and hyrdrotherapy, several different tub sizes to correctly fit your bathroom and a 15-year warranty on all tubs and showers!
If you have any questions about our safety tubs or other bathroom options New York Sash offers, contact us online or give us a call today!