Although you may not want to think about it, colder weather is rapidly approaching. Are your windows and doors ready to beat the cold this winter?
This time of the year as the weather gets colder people start to notice problems with their old windows. Of course, during the warmer months when people are opening the windows up as much as possible to let fresh air in, they won't be noticing any drafts. But, once the cold weather hits, the windows will remain closed for the duration of the winter and it is easier to notice drafts, leaks or condensation.
Now is a great time to replace your windows. Once they are replaced you will be able to notice what a huge difference they make on keeping the warm inside and the cold outside. Not to mention the money that you will save on your heating costs this winter!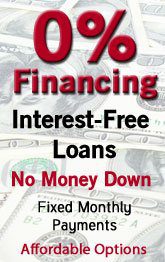 PLUS, going on right now we're offering 0% financing, fiscal year end discounts and manufacturer savings.
We install windows all year long,  this video explains a wintertime window installation:
If you have noticed drafts in your home or you want to learn more about replacement windows, give us a call at (315) 624-7344 today!