The weather is changing. The cooler mornings, the earlier sunset. The condensation and drafts!
Winter has a way of showcasing your home's little flaws, like old, outdated windows and doors. Avoid another freezing winter by completing your project this fall. New projects can be very overwhelming, but don't worry! New York Sash is very familiar with the outside the features of the home.
One of the first features of the home people come to notice is your entry door, and a new door is a simple first step to getting your home in order and ready for cold weather. New York Sash offers Provia & ThermaTru brand doors with many different design options to suit your needs.
Whether you have trick or treaters or a great big family gathering for the holidays, an exterior upgrade is a great way to make a new impression.
Benefit of New York Sash Entry Doors:
Doors come in many unique styles with or without glass.
Exclusive wood and paint finishes and wide variety of glass options
Hardware to match your home, available in oil-rubbed bronze, satin nickel and bright brass.
Entry doors made of 20-gauge steel that gives 49% more protection than a consumer-grade door.
Kick in proof security plate reinforces the fully wood framed doors providing extra strength.
Tab and slot mechanical interlocks for extra security.
Our entry doors are energy efficient, built to the highest quality standards and give you a superior alternative to consumer-grade doors that are sold through home improvement retailers. Installing these energy efficient doors will not only save you money on heating and cooling costs, but improve interior comfort and increase the value of your home.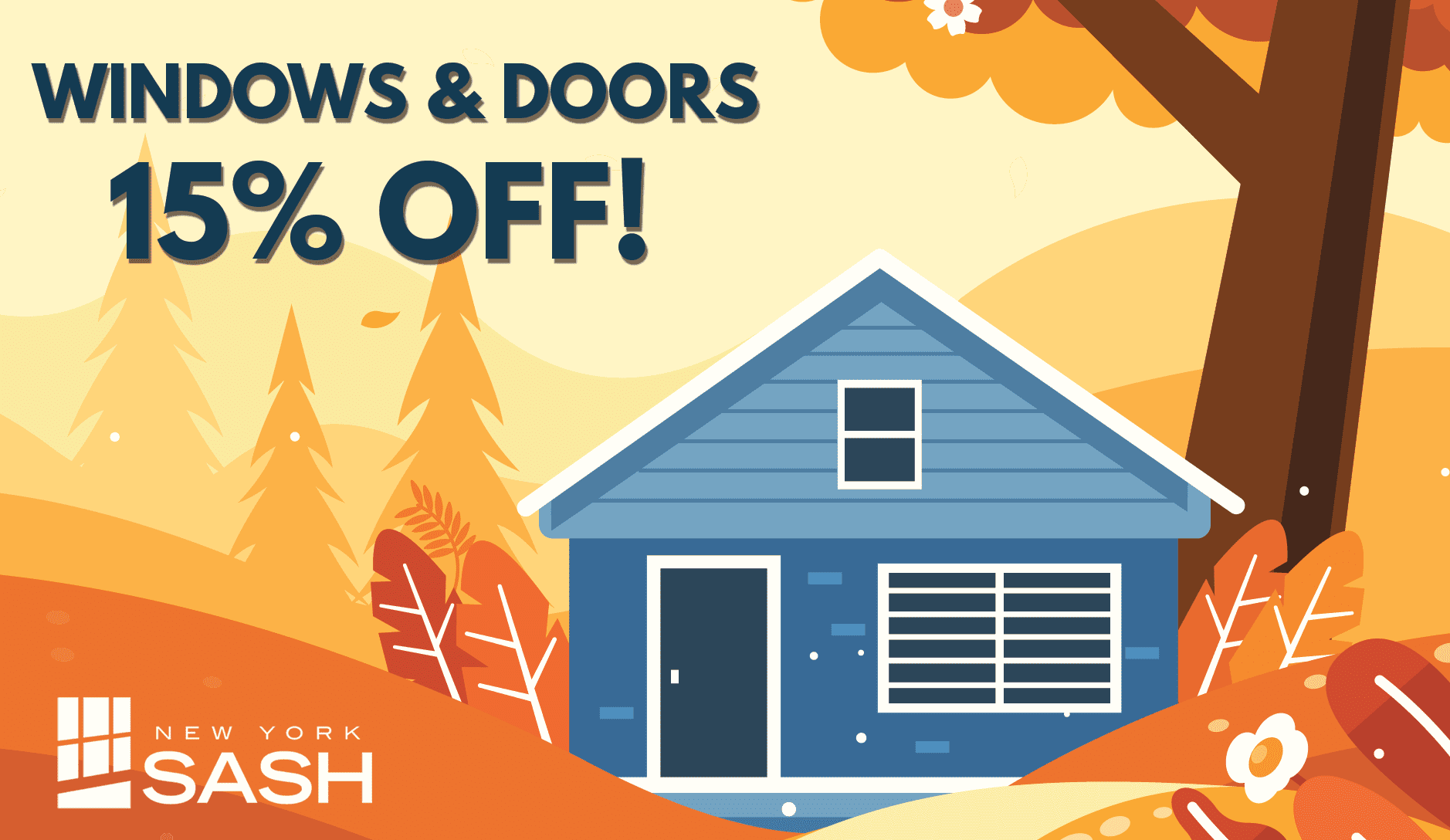 FALL SALE! Save 15% on New York Sash replacement windows and doors through the end of September!*
*Expires 9/30/19. Certain restrictions may apply. Offers cannot be used on previous price quotes, on contracts currently signed or in combination with other promos or offers. See Design Consultant for complete details.