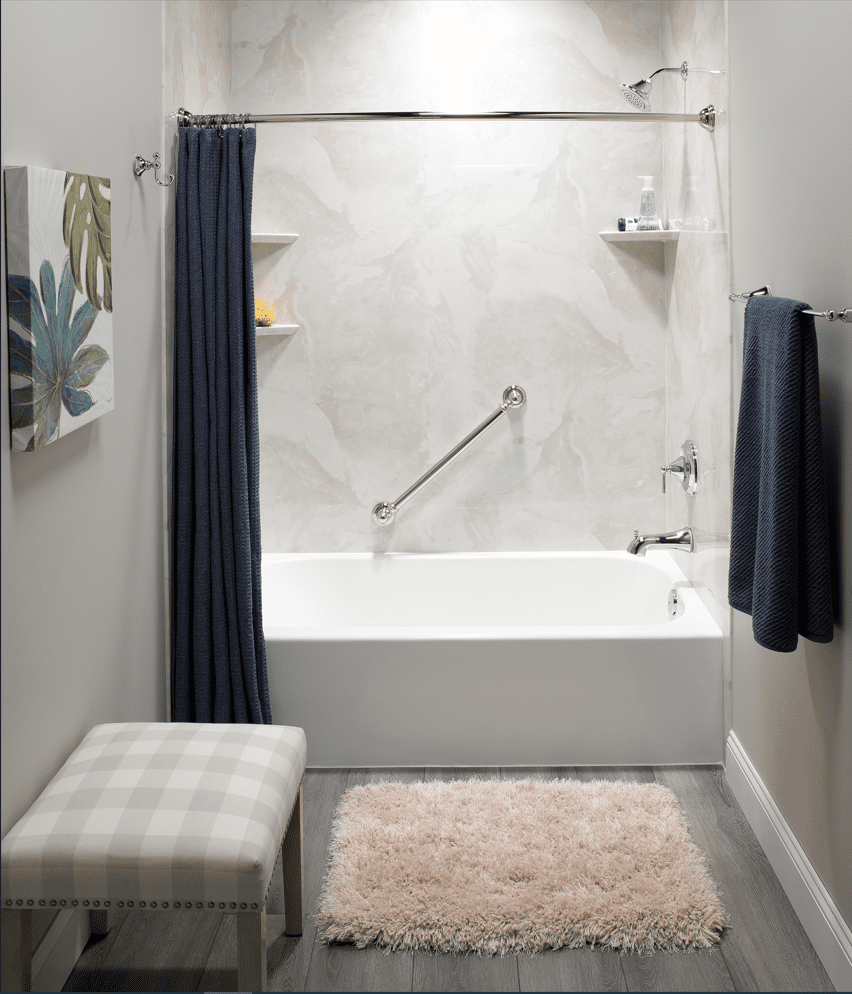 WHY A BATH REMODEL?
Your bathroom is one of the most heavily used rooms in your home and the most popular of home improvement projects. Small updates can be made periodically, but if you're starting to consider a complete bathroom remodel of either your tub/shower area or the entire room, New York Sash can help. Here are some reasons to consider a bath remodel as a homeowner:
If your bathroom needs several repairs such as re-caulking, plumbing & tub replacement, you may want to look into a complete bathroom remodel. You should be able to enjoy your bathroom maintenance free! New York Sash offers Acrylic Bath systems that are durable, easy to maintain & are guaranteed. Let us take the hassle out of your bathroom project and give you the bathroom you deserve!
A complete bathroom remodel can provide the necessary safety requirements you and your family need. If you or a family member is aging or disabled and stepping over a bathtub is becoming more dangerous and difficult, converting your bathtub into a walk-in shower will make life a lot easier and give you piece of mind. All of our Acrylic Bath Systems are completely customizable with safety seats and grab bars to make sure it fits your needs. We also offer walk in safety tubs!
Like the vintage look? No problem! But if you'd like to chuck the outdated harvest gold & avocado green and replace it with something more modern, we can help! Taking your bathroom from old to new in just two days has never been so easy and affordable, thanks to acrylic bath tubs, wall systems and accessories offered by New York Sash. We now offer Premium Bath & Shower Color Options for that added modern touch.
WHEN YOU CHOOSE NEW YORK SASH FOR BATH REMODELING, YOU'LL RECEIVE THE FOLLOWING BENEFITS:
Our bath remodeling products are made with 100% acrylic for exceptional durability. As beautiful as they are tough!
We know how important it is to feel safe in your bathroom. We specialize in accessibility options and safety accessories that makes it easy for you or your loved ones to age in place.
Our consultants and installers are factory-certified and kept up to date with continuing education and support programs.
We want to minimize the stress and inconvenience of bathroom remodeling and installation, so you can rely on us from the first phone call.