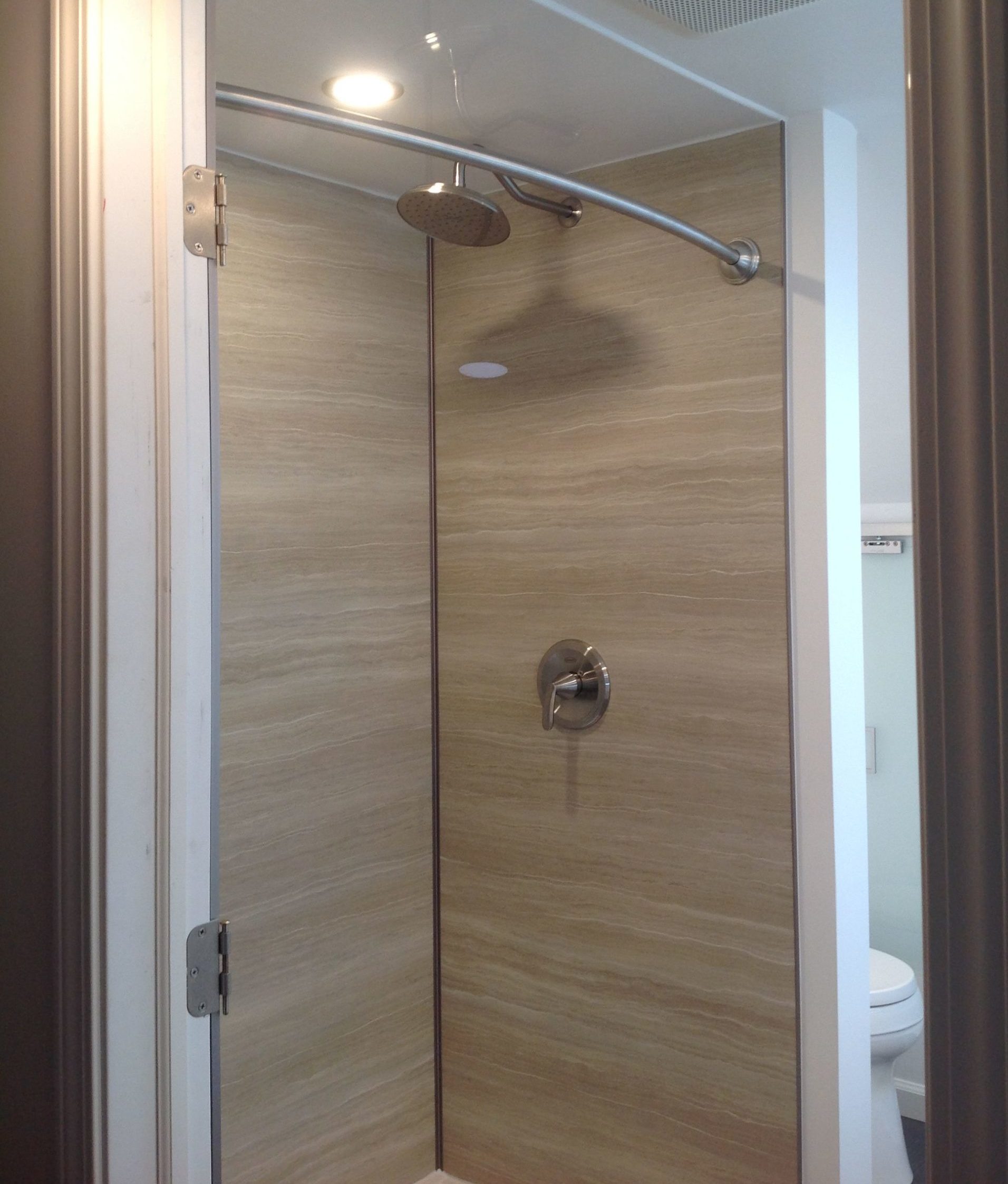 TREAT YOURSELF, GO PREMIUM
This week we installed a premium shower and remodeled an entire bathroom for a customer as our featured project. Our customer had a tub surround in the original space that was old, hard to clean & wasn't functioning correctly. We needed to tear out most of the area before installing our New York Sash Premium Shower Products.
We installed a premium shower walls in Canyon with a standard shower base in Alabaster. The trim, curved shower rod and fixtures complimented the project with a brushed nickel finish. To finish off the space, we installed flooring, vanity, accessories, lighting & mirror that was provided provided by the customer.
The Premium Collection features state-of-the-art resilient, textured, matte finish walls in our innovative Tri-Tek™ material for a superior finish.
Natural feel and rich textures
Antimicrobial surfaces
Structural strength
Easy to clean
Scratch-resistant
UV-resistant
Thermal insulator
INSTALLATION GALLERY
Have a project you want to show off? We would love to see it! Tag @newyorksash on social media or send it to info@newyorksash.com and we will feature it!