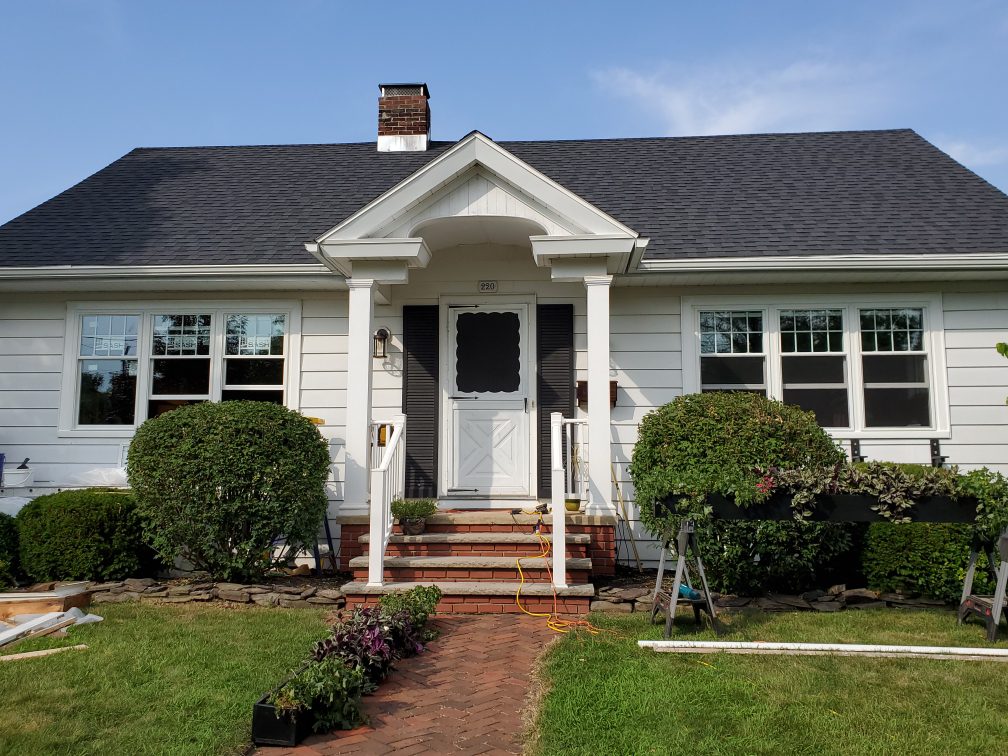 This customer in Sherrill, NY had two large front windows that needed replacement. The old windows were very unique in design, and the customer wanted to maintain certain elements and features of the old look.
Our Design Consultant Bob Lopiccolo introduced the Oriel Window – A hung window where the top and bottom sash are different heights.
The customer also decided to have flat grids on their New York Sash replacement windows – located in between the panes of glass, flat grids give a classic look without the hassle of cleaning around grids located on the outside of the glass.
Going on until the end of August: 50% Off the Installation of New Windows!*
If you're considering new replacement windows in your home, now is the time to get started before the cooler weather comes – and this month, you can save!

Traditional double hung windows or Oriels, all options, sizes and colors. Whether you need 1 window or a whole house of windows, you'll get big savings during our August Sale with 50% Off Window Installation.
*Cannot be combined with other offers, on previous price quotes or contracts currently signed. See Design Consultant for complete details. Expires 9/2/19.