At New York Sash, we realize that replacing old, faulty windows can be expensive, but ignoring the problem can lead to water or mold damage or an unnecessarily high energy bill. Many homeowners maybe not realize there is a problem with their windows, so how do you know it's time to replace your windows? Take the time to examine your windows and ask yourself these questions:
1. Do you feel a draft coming from your windows?
2. If your windows are double-paned, is there condensation or fog in between the panes?
3. Are your windows difficult to open or close?
4. Are your windows showing signs of wear (rotting, warping, etc.)?
5. Are your windows single-paned? (Single-paned windows increase your energy bill. Installing double-paned, triple-paned or gas-filled windows can maximize resistance to thermal conductivity and decrease your utility bill!)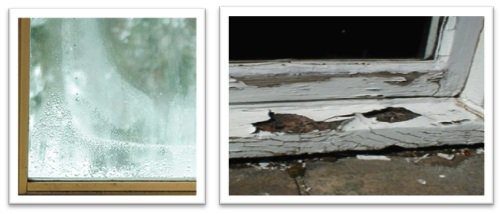 If you answered yes, to one or more of these questions, it may be time to seek a professional window installer who can provide you with information needed to make the right choice for your home. If you're working on a budget, we suggest replacing the bigger windows first.
Since 1989, New York Sash has been providing high quality products to the Mohawk Valley. We provide homeowners with information needed to make educated decisions on home improvements and all our products are installed by our own factory-trained professional craftsmen, who are 5-star certified, OSHA (Occupational Safety and Health Administration) Trained and Lead Safety Certified by the Environmental Protection Agency.
If you have any questions or want to get started replacing your windows, call us or stop by our Idea & Design Center Showroom at 349 Oriskany Blvd in Whitesboro!