This week we are taking a look at a window and patio door project we recently completed for a new customer in Frankfort, NY. Our customer decided now was the time to give her window and patio door a much deserved upgrade. We installed a beautiful bow window with operating casements on each end and a new sliding glass door  all finished in white.
Our customer's previous bow window was starting to show signs of wear. The paint was starting to chip off the frame and it was not operating as easily as it should.
After meeting with her design consultant they were able to choose a new bow window that would match perfectly with the other windows in her home. She will not have to worry about fading, chipped or cracked frames with the new window. The new window is easy to enjoy and easy to maintain.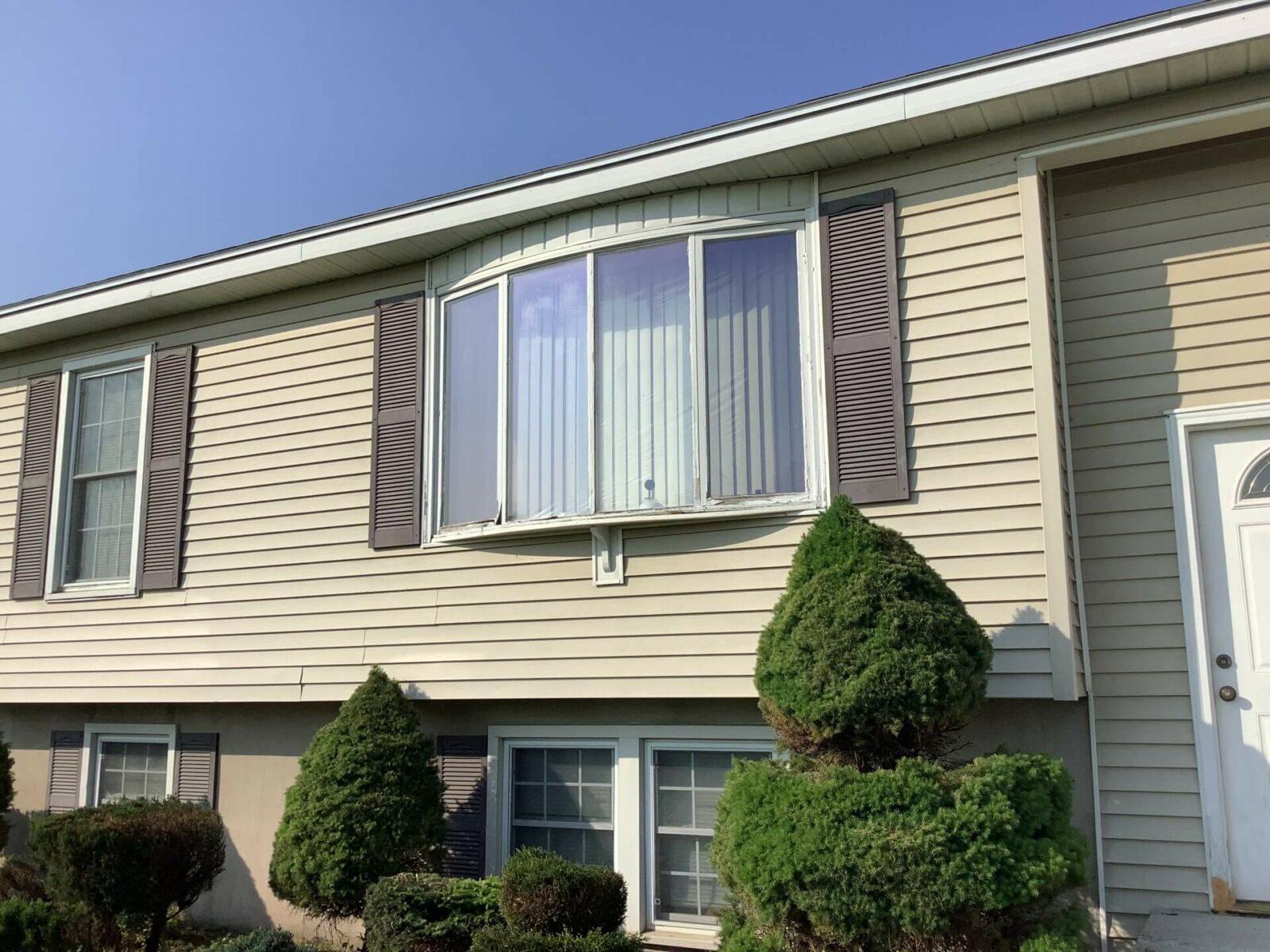 A bow window is a rounded bay window that projects from a wall in the shape of an arc. Bow windows are designed to create space by projecting beyond the exterior wall of a building, and to provide a wider view of the outside and typically combine four or more casement windows, which join together to form an arch.
Patio Doors, also called sliding doors, are the perfect complement to your home's unique character and the design style you're creating. Fully interlocking panels glide on dual tandem rollers for smooth hassle-free operation, and glazing insulates against heat and cold year-round.
With New York Sash patio doors you'll experience the same level of quality and energy efficiency as our premier replacement windows. Our patio doors are durable, dependable, easy to operate and offer a lifetime of beauty and comfort.
Patio Door Before & After
When you replace your windows and patio doors with New York Sash you will enjoy year round comfort and savings with our Energy Star rated windows and patio doors. They are built to withstand the upstate New York weather and meet stringent industry standards. If you're ready to replace your windows and doors give us a call. Our Design Consultants will meet with you and help you get the perfect windows and doors for your home.
Have a project you want to show off? We would love to see it! Tag @newyorksash on social media or send it to info@newyorksash.com and we will feature it!