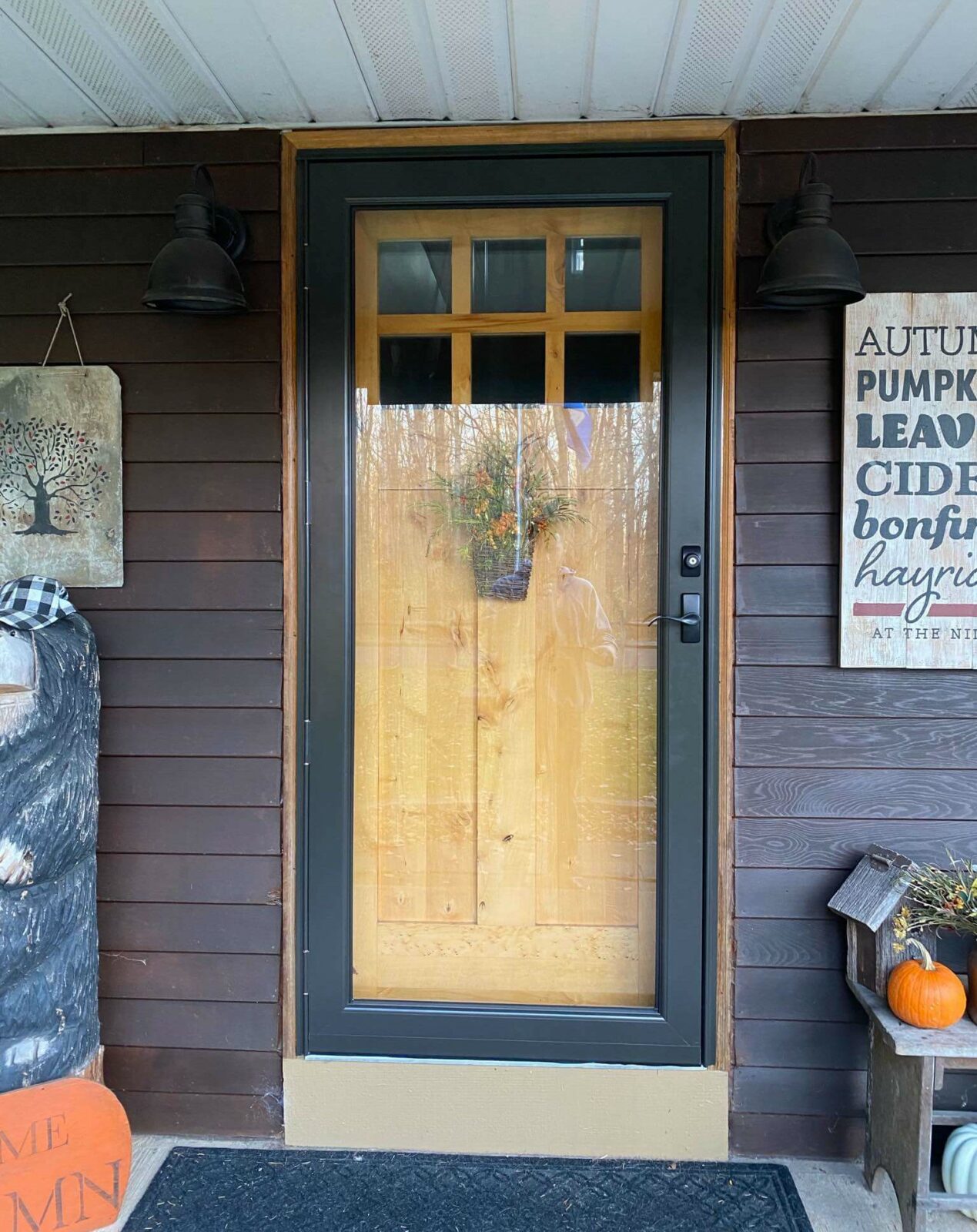 This week we are taking a look at a storm door and window project we recently completed for a returning customer in Oneida, NY. We replaced some of their windows before and they called us when they were ready to replace a few more along with a new storm door. We installed a Provia deluxe storm door in the color Rustic Bronze complete with Black hardware. To finish off the project, we also installed a double hung window with contour grids in black on the inside and white on the outside, with the window finished in white.
New York Sash offers various attractive, custom-sized aluminum storm door styles, with or without screens and various glass options.
We offer the highest level of customization to provide storm door products that appeal to the aesthetic and functional needs of any home.
Our customer's previous storm door was becoming worn and was not providing them with the overall look or benefits they were looking for, so they decided to replace it!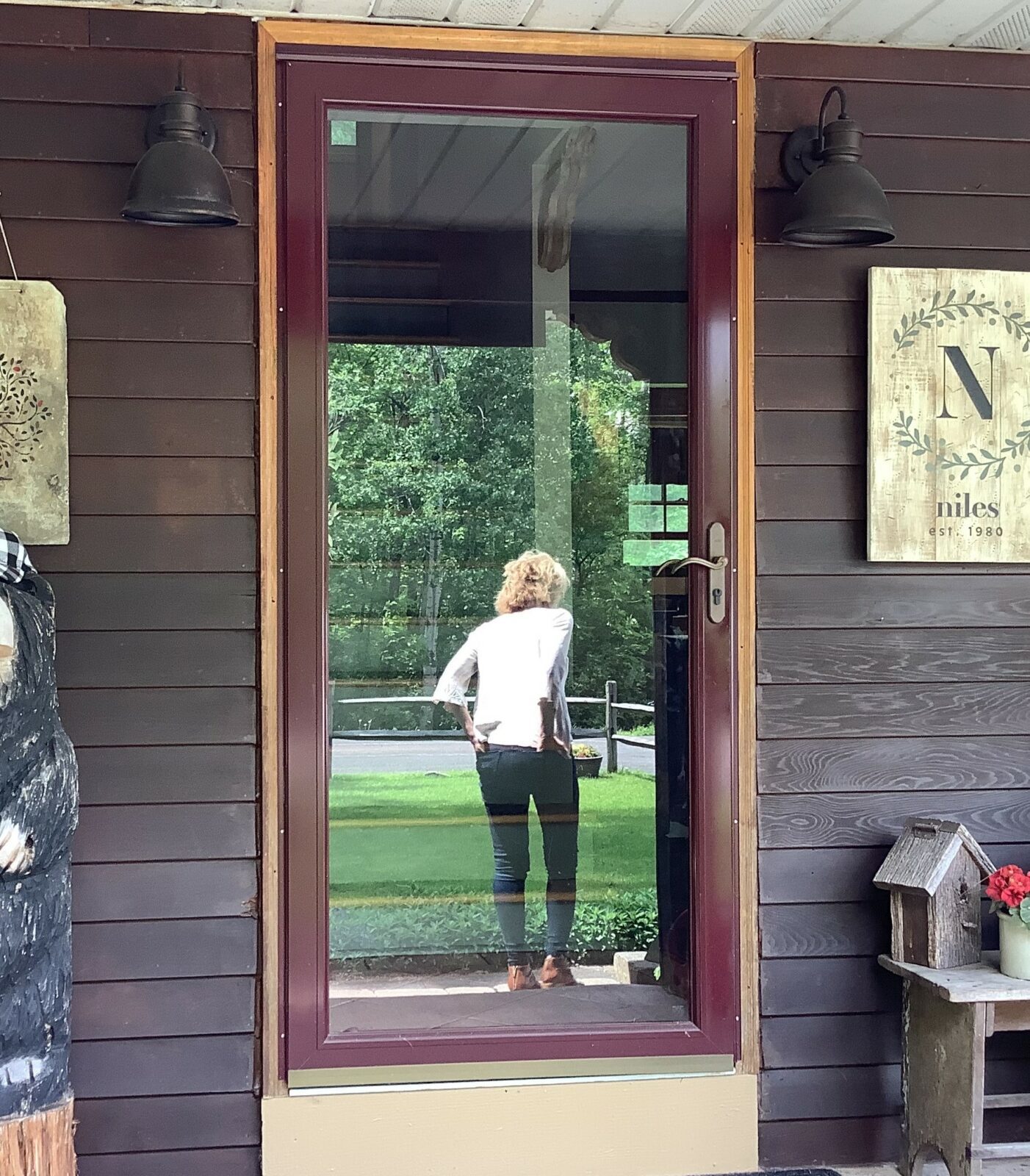 Adding a storm door is a good option if you are looking to protect your entry door from the elements and from any potential damage. A storm door can also enhance and complement an existing entry door and entry way, along with enhancing the curb appeal of the home.
Before & After
New York Sash Premier double hung windows offer a lifetime of beauty and comfort. Two operable sashes move vertically in the frame and counterbalance mechanisms hold the sash open or closed. Double hung windows are easy to clean because of the variety of ways that you can tilt and open them – this is especially convenient for homes with more than one level.
New windows  and doors are a great choice no matter the season. New energy efficient windows and doors will keep your home cool in the summer and warm in the winter, which will help you save on your home's heating and cooling costs.
When planning that next home improvement project, give us a call. We'd be happy to offer replacement options and solutions so your home can be more energy efficient and comfortable for you and your family.
Have a project you want to show off? We would love to see it! Tag @newyorksash on social media or send it to info@newyorksash.com and we will feature it!