As this week's featured project we are taking a look into a window project we recently completed for a new customer in Rome, NY. Our customer decided to start the new year off right by having new energy efficient windows installed in her home. We installed a three-lite slider window and a two-lite slider window both finished in white.
Our customer's previous living room window was a picture window with two double hung windows on each end. Instead of going with the same window style she decided to convert to a beautiful slider window.
Slider windows come in various sizes and styles and can make a great addition to any room. Our customer's new three-lite slider window contains a half size window in the middle and quarter size windows on each side.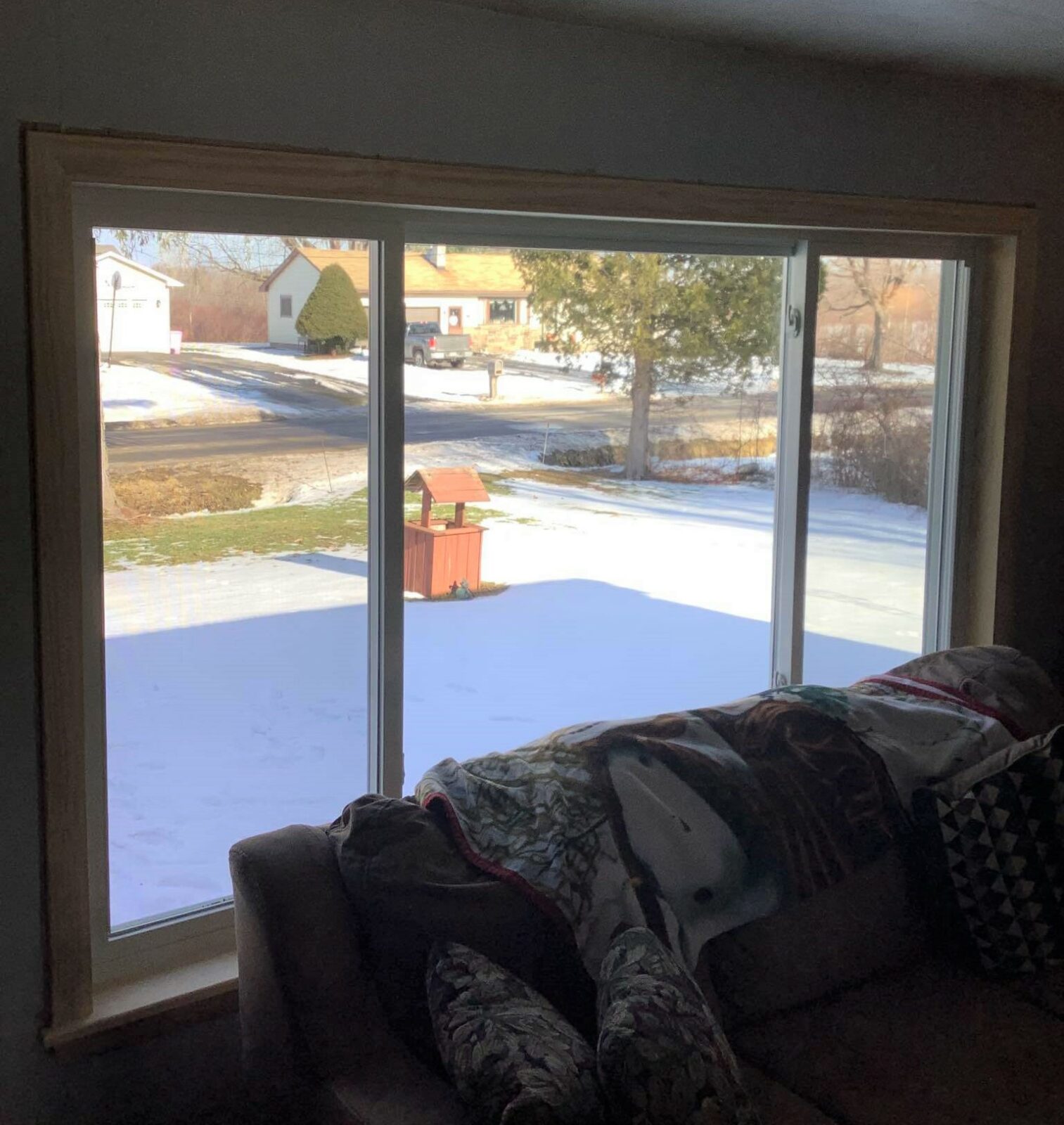 Three Lite Slider Window- Interior
Slider windows open horizontally, with the sash sliding to the left or right. Think of it like a single hung or a double hung window, on its side. Side sliding windows increase panoramic views of the outdoors and are a perfect fit for situations with limited vertical area. There is no lifting or cranking, and no easier way to let the outside in. In addition, slider windows require fewer parts to manufacture, which can increase ease of use and result in less maintenance over time.
As windows age they will start to show signs of wear and tear and if left unaddressed can lead to more problems down the road. Our customer was experiencing chipped frames along the exterior of their previous windows and knew it was time to have them replaced.
If your windows are old and worn and in need of replacement, we can help! We can take your old windows and replace them with new energy efficient windows that will add energy savings and curb appeal to your home.
Have a project you want to show off? We would love to see it! Tag @newyorksash on social media or send it to info@newyorksash.com and we will feature it!