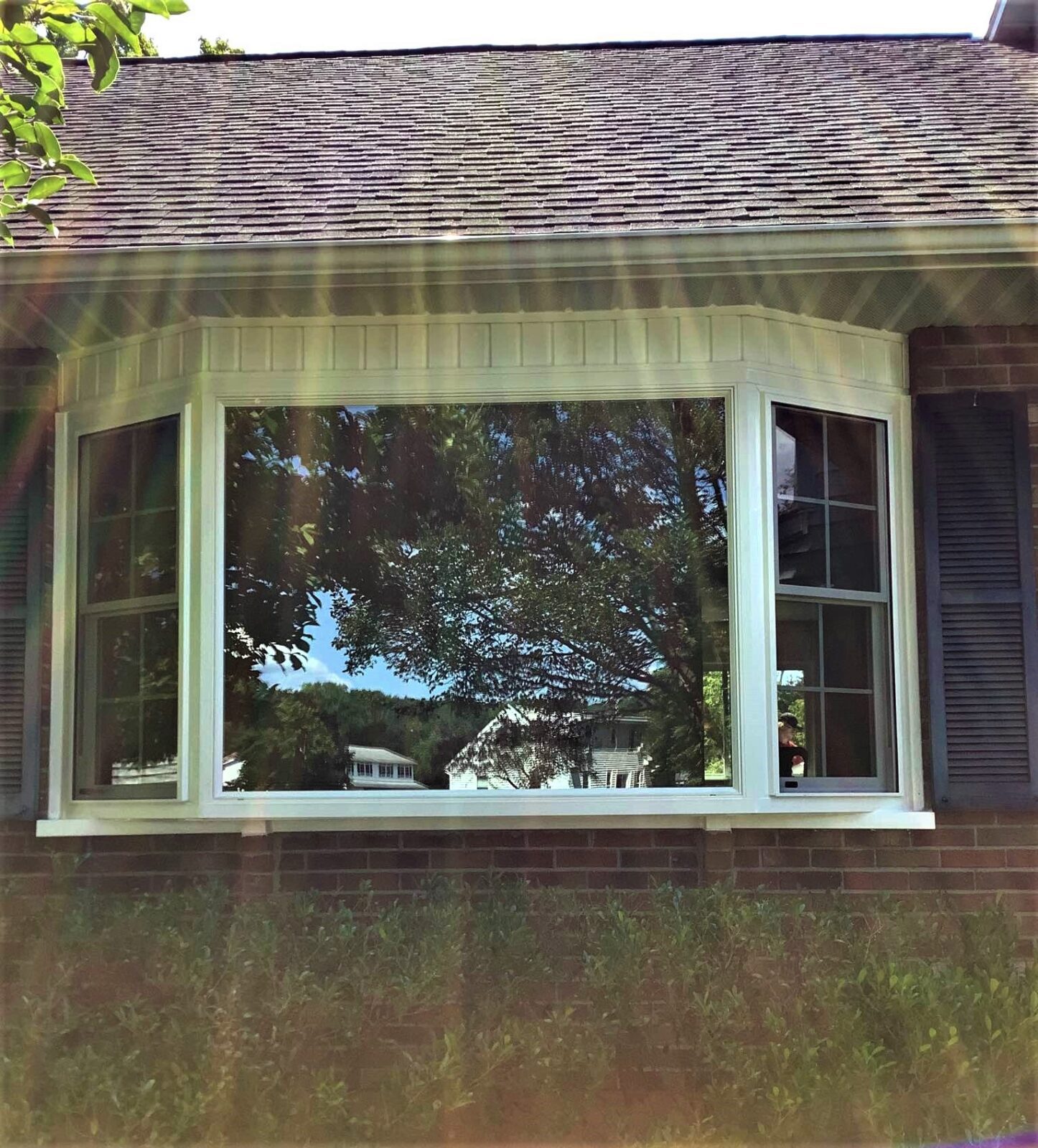 This week's featured project is another multi-window installation for a new customer! All of our customer's windows were original to the house and needed to be replaced. Our customer's top needs were a high quality installation and a rock solid warranty. We installed multiple windows which consisted of double hung windows, two lite slider windows, and a bay window. Some of the windows contain flat grids and are all finished in white.
A bay window is created when two or more individual windows are joined side by side which project away from the wall on which it is installed. Bay windows are commonly used to provide the illusion of a larger room and increase flow of natural light into a building as well as provide views of the outside that would be unavailable with an ordinary window.
Before & After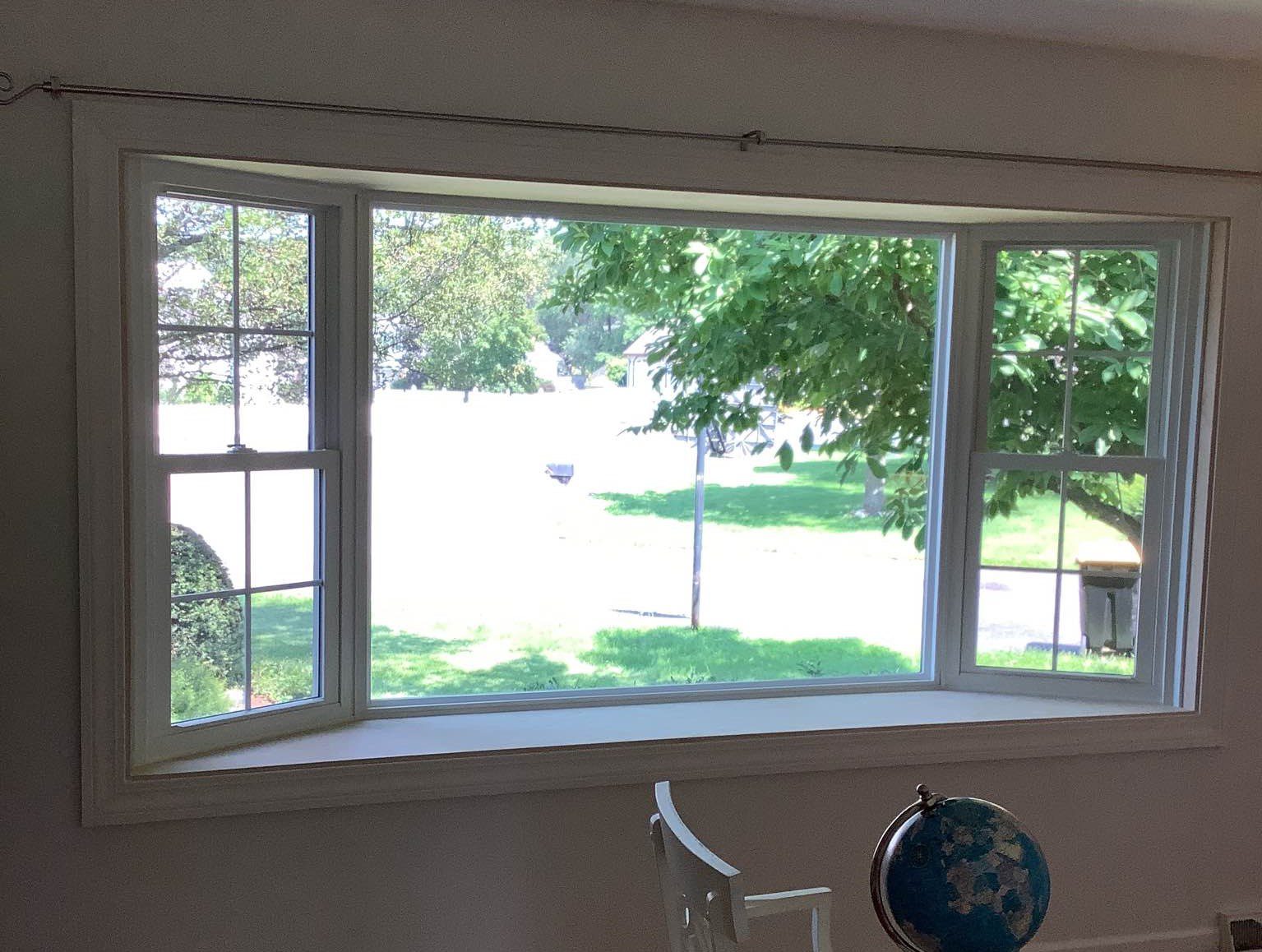 Our customer decided to convert the bow window in their living room to a beautiful bay window. Their new bay window will allow for an unobstructed view of their outdoor area and will allow for more natural light to enter the living room.
All of their new windows will provide them with a lifetime of beauty and comfort.
During their initial search our customer had an idea of what they were looking for in a window installation company which was high quality installation, a rock solid warranty, and a company that does not sub-contract. Here at New York Sash we provide our customers with what is important to them. All of our windows come with a lifetime warranty and all of our products are installed by our own factory trained and certified installers, we do not sub-contract.
When you choose New York Sash, you can rest assured knowing that our products are installed to the highest standard.
Have a project you want to show off? We would love to see it! Tag @newyorksash on social media or send it to info@newyorksash.com and we will feature it!