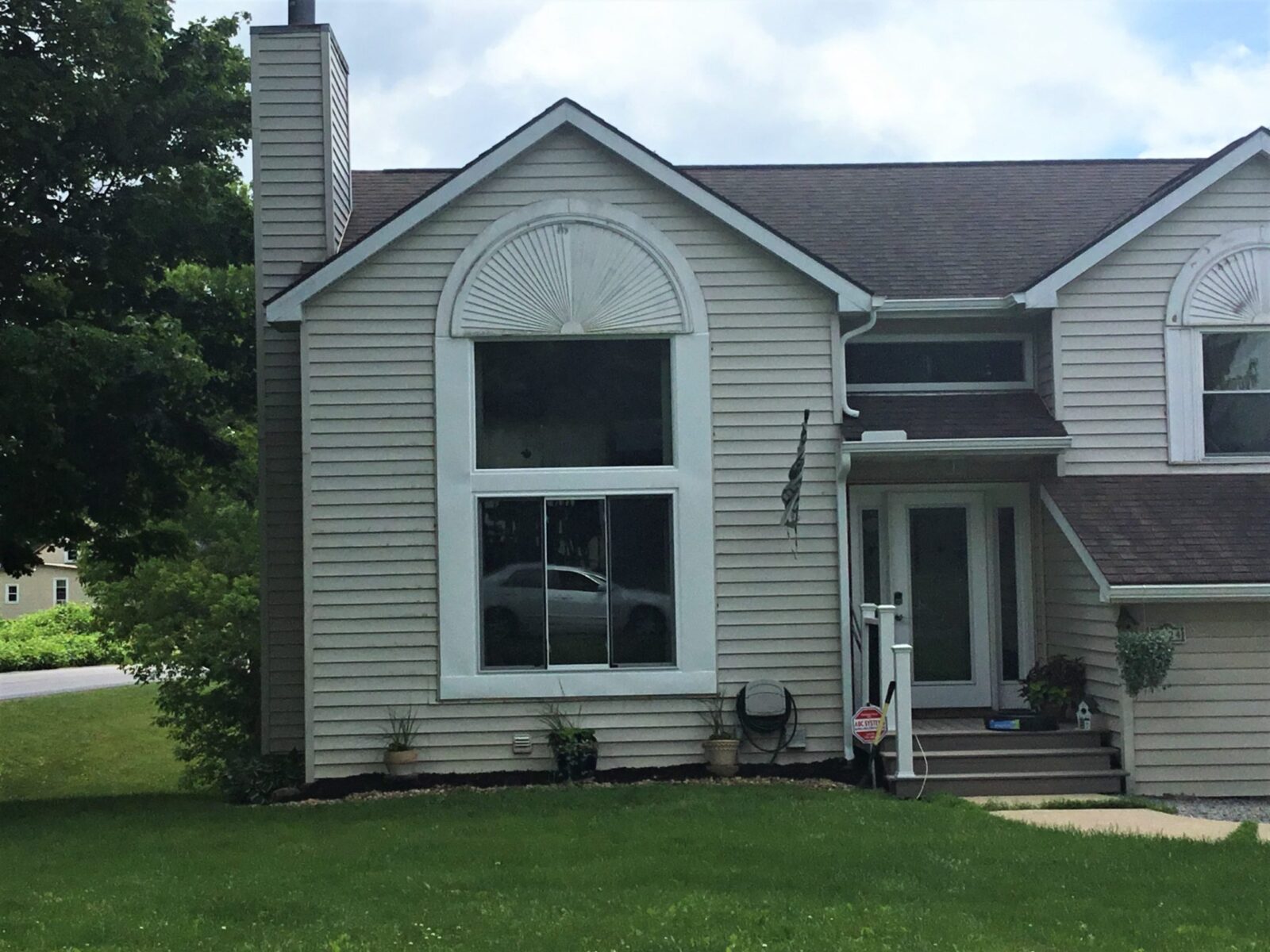 As this week's featured project, we are taking a look at windows we installed for a new customer. It was time for an upgrade. We installed a two-lite slider, a three-lite slider and a picture window all finished in white vinyl.
They decided to keep the same window style for some of the windows and for others they chose new layouts.
Their new picture window was installed in the living room above the three-lite slider. This new configuration will allow for more natural light to enter their home, and will provide un-obstructed floor to ceiling views of the outdoors!
Before
Slider windows open horizontally, with the sash sliding to the left or right. Think of it like a single hung or a double hung window, on its side. Side sliding windows increase panoramic views of the outdoors and are a perfect fit for situations with limited vertical area. There is no lifting or cranking, and no easier way to let the outside in. Also, slider windows require fewer parts to manufacture, which can increase ease of use and result in less maintenance over time. We installed a two-lite slider in the kitchen area, and a three lite-slider in the living room. The three lite-slider contains three equal size windows joined together.
A picture window is a large fixed window. A picture window gets its name because it is designed to provide a clear view of your surroundings, acting as a picture frame for the scenery outside. Since it features a wide expanse of glass, a picture window is great for bringing natural light into your home. Adding a picture window to a room is also a wonderful way to highlight an attractive outdoor view.
Installation Gallery
All of our windows are custom ordered to the exact size you need and the style you want, and meet stringent industry standards for insulation, structural strength and resistance to the elements.
New York Sash replacement windows can adapt to fit the style of your home, no matter how modern or traditional. If you are unsure, our Design Consultants can help you find the window style that will work best with the style and architecture of your home.
Have a project you want to show off? We would love to see it! Tag @newyorksash on social media or send it to info@newyorksash.com and we will feature it!