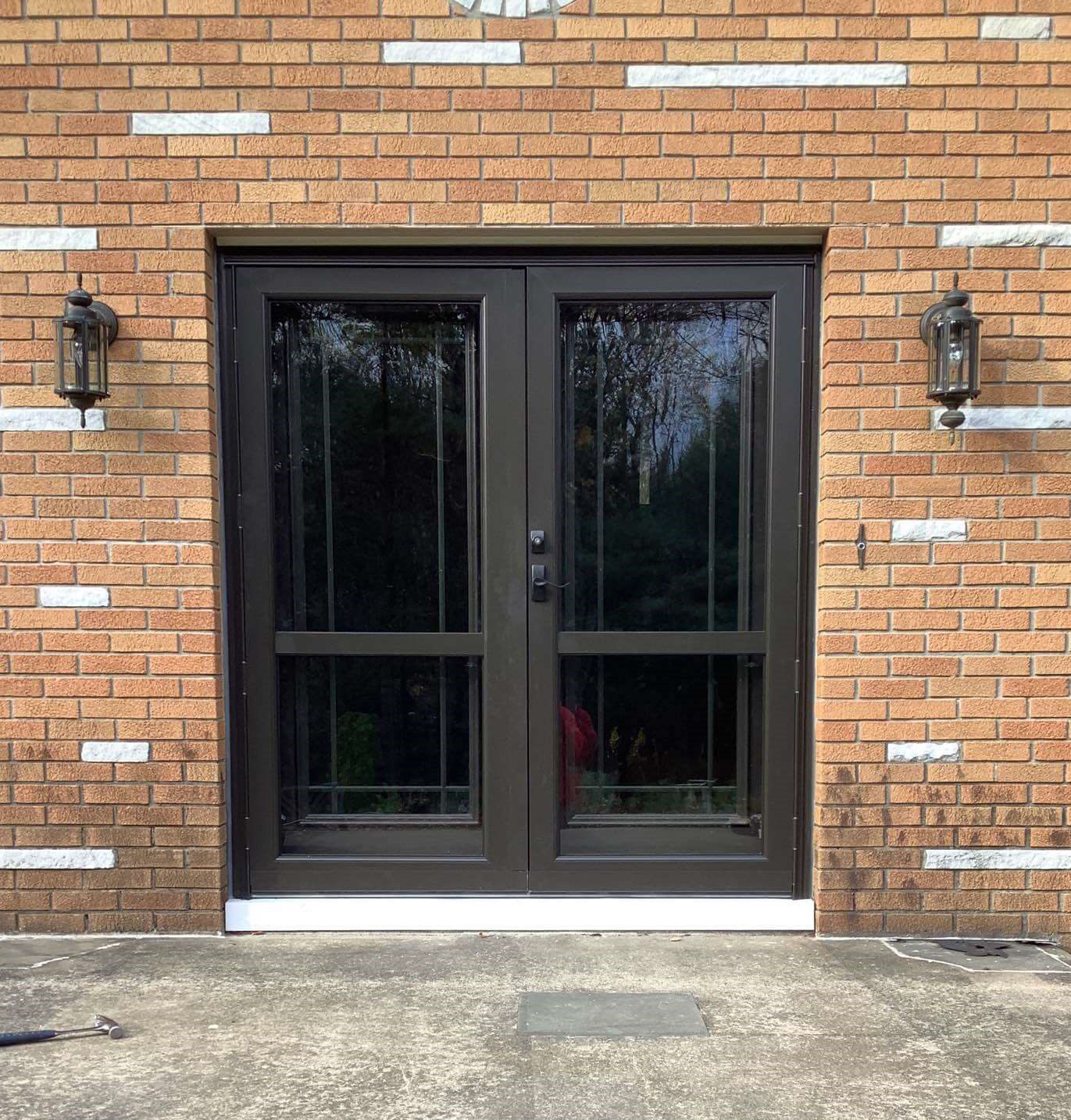 As this week's featured project we are taking a look at new doors we installed for a returning customer in Morris, NY. Our customer decided it was time to update the look of their doors and entry and gave us a call to help! We installed a heritage fiberglass Provia French Entry Door in Rustic Bronze with prairie grids and Satin Nickel hardware. To complement the new door we installed a Provia deluxe Storm French Door also in Rustic Bronze complete with Black hardware.
Our customer's previous doors were older and were not providing them with the overall look they wanted for that space, so they decided to update them!
Adding a new entry and storm door is a great way to update your home and give it a boost in curb appeal. With our custom door options our customer was able to customize and design the doors to look exactly the way they wanted.
The new doors make a great addition to their home. 
Achieve easy access to the outdoors while improving the energy efficiency, security and value of your home with a new door from New York Sash.
With our custom made entry and storm doors you can customize everything from the glass pattern, optional grids, to the door finish! You can truly make it yours to represent your home and style.
Our Design Consultants will work with you and show you all of the available options to make your entry way a beautiful part of your home.
Have a project you want to show off? We would love to see it! Tag @newyorksash on social media or send it to info@newyorksash.com and we will feature it!