As this week's featured project we are taking a look at a completed bath project for a new customer in Whitesboro, NY. Our customer wanted to update their bath and gave us a call to help! We installed a white bath tub with a new wall surround in the pattern river rock. To complete the new shower area we installed a four shelf caddy, brushed nickel fixtures and a curved curtain rod.
At New York Sash you can customize your new bathroom to look the way you want!
Our customer decided to get rid of their old cast iron tub and shower unit and replace it with one that will be easier to clean and maintain. At New York Sash, our high quality bath systems are designed to endure with minimal, easy maintenance. Our bath systems will last a lifetime!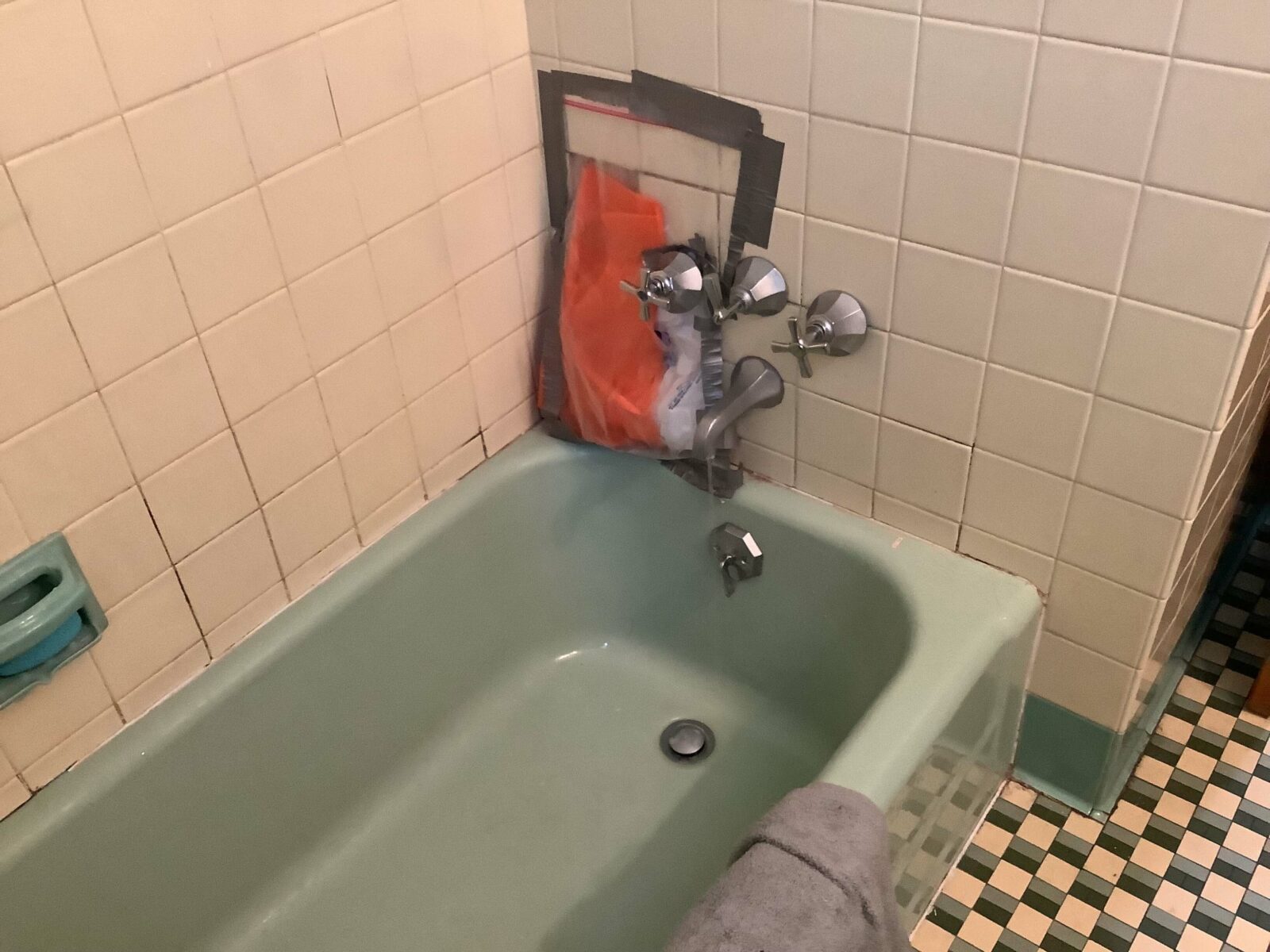 There are many health benefits to taking baths, including, muscle pain relief, improved mood and a reduction in stress and anxiety. With their tub & shower upgrade from New York Sash, the entire family will be able to enjoy a relaxing and soothing bath for years to come.
Turn your bath or shower space into an oasis with New York Sash. In just a couple of days, we can take you old and worn bathroom and transform it into a space that you and your family can enjoy for years to come. The Design Consultants at New York Sash will help you through the whole process, showing you all of the options and available accessories to make your bathroom a beautiful part of your home.
Have a project you want to show off? We would love to see it! Tag @newyorksash on social media or send it to info@newyorksash.com and we will feature it!