As this week's featured project we are taking a look at a bay window we installed for a new customer in Oneonta, NY. Our customer was having problems with their old bay window, so they decided to give it a much deserved upgrade! We installed a beautiful bay window with double hung windows on each side. The window is finished in white with a small roof over top of the window.
We can make your window dreams a reality!
Our customer's previous bay window was old and drafty, so they decided to upgrade to a new energy efficient  bay window.
Energy efficiency is just as important in the summer as it is in the winter. New energy efficient windows will keep your home cool in the summer and warm in the winter. If your current windows are not doing that, it may be time to consider having them replaced.
We can customize your windows the way you want. From optional girds, colors, finishes and window styles the possibilities are endless. With our windows you are the designer!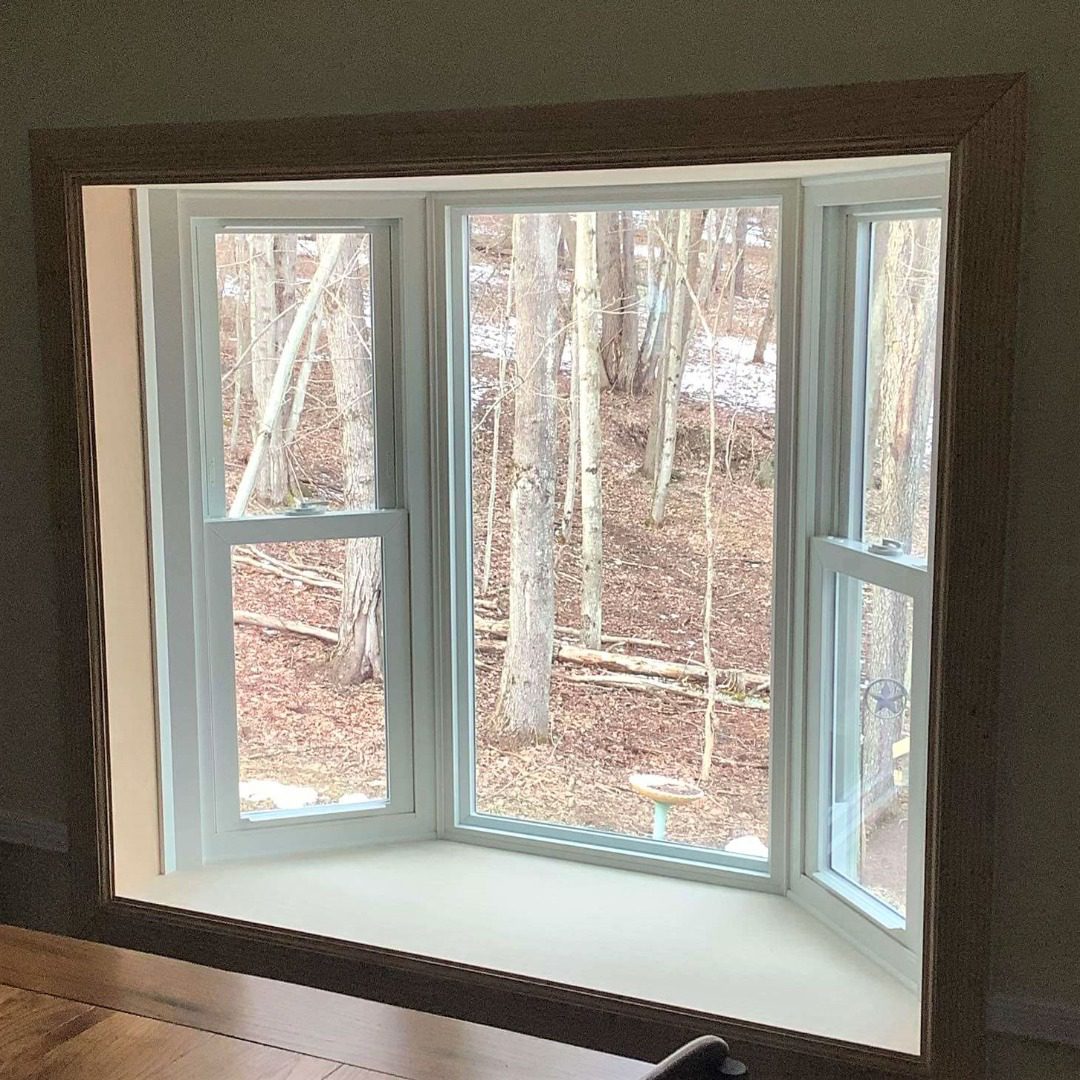 Bay windows make a great addition to any room and are a great option for homeowners who are looking to add charm and character to their home.
Along with providing more natural light and better outdoor views a bay window also offers:
better ventilation
versatility
extra space
enhanced curb appeal
When looking for a company to replace your windows, look no further then New York Sash.
Have a project you want to show off? We would love to see it! Tag @newyorksash on social media or send it to info@newyorksash.com and we will feature it!