This week we are featuring a complete bathroom remodel and install for a customer in Utica, NY. Our customer decided to convert from a tub-shower combo to a beautiful walk-in shower. We installed a white shower base with a textured wall surround and a sliding shower door. A Chrome grab shelf and fixtures were installed and beautifully complement the new shower area.
To complete the project we installed new flooring, a vanity and toilet that were provided by the customer.
A tub to shower conversion is an ideal choice if you want a bigger shower without performing a major bath renovation project.
Our customer previously had a tub-shower combo that was not providing her with the overall look or functionality that she was looking for, so she decided to convert to a new modern walk-in shower.
The new walk-in shower will be much easier to maintain and will provide our customer with the look and functionality that she was looking for.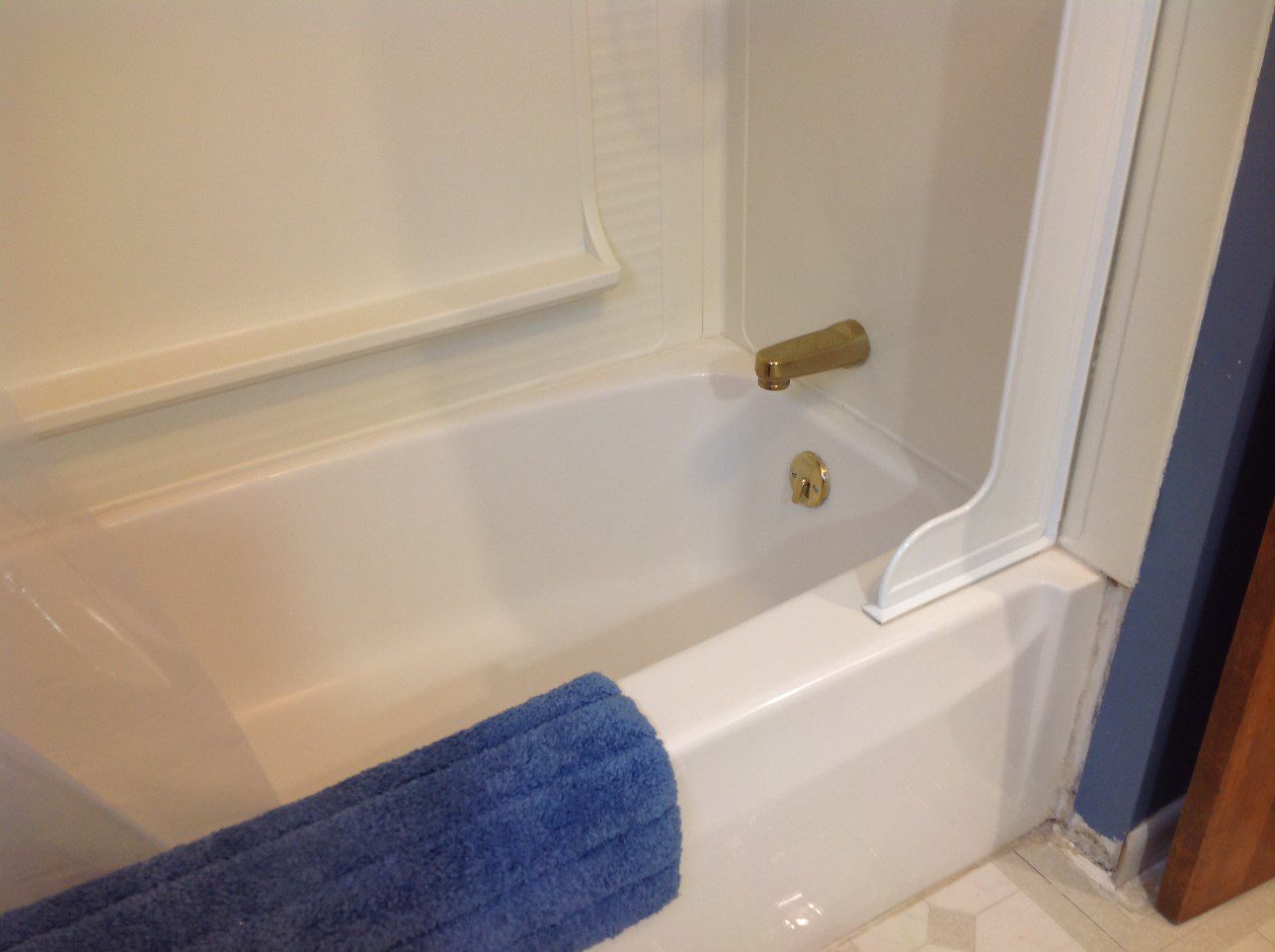 Before we were able to begin we had to tear out the old tub and surround and prep the area for install. Once the area was prepped and ready we were able to begin installing the new walk-in shower.
Choosing the right style for your new bathroom is going to help you create an atmosphere that you will feel comfortable being in and can enjoy for years to come. The Design Consultants at New York Sash will help you through the whole process, showing you all of the options and available accessories to make your bathroom a beautiful part of your home.
Turn your bath or shower space into a beautiful oasis with New York Sash. Our high-quality, custom bath remodeling products are designed to endure with minimal, easy maintenance.
Have a project you want to show off? We would love to see it! Tag @newyorksash on social media or send it to info@newyorksash.com and we will feature it!