This week we're featuring a new bay window installed for a repeat customer in Marcy.  They wanted to upgrade the look of their previous bay window, while also brightening the overall look of their home. They chose to go with white vinyl and contoured grids on the glass, with two double hung windows on both sides.
A bay window is created when two or more individual windows are joined side by side which project away from the wall on which it is installed. Bay windows are commonly used to provide the illusion of a larger room and increase the flow of natural light into a building as well as provide views of the outside that would be unavailable with an ordinary window.
Whether it is a warm and sunny day, or a cold and snowy one our windows will allow you to enjoy it all! All of our windows meet stringent industry standards for insulation, structural strength and resistance to the elements. They are meant to stand the test of time!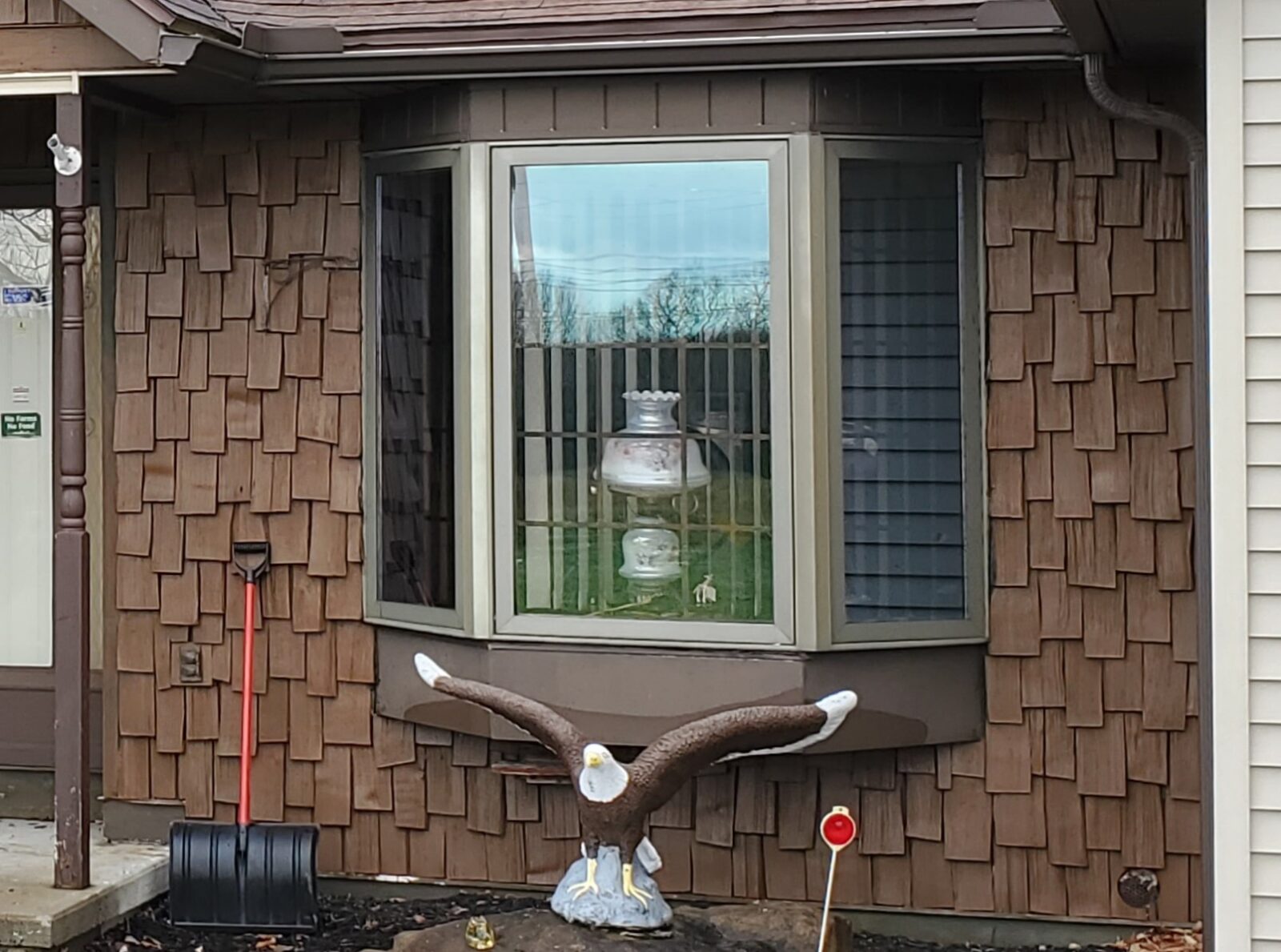 Grid Choices
With our windows you are the designer!  We offer countless grid options and styles that enhance your window and making it easy to maintain a certain look.
This allows you to fully design and customize the window you want the way you want it!
Contoured Grids (between the glass): Colonial-style contoured grids give an elegant look while remaining easy to clean.
Flat Grids (between the glass): Flat grids give a classic look and are available in a variety of configurations.
Simulated Divided Lite (outside of glass): By placing traditional grids on top of the interior and/or exterior surface of the glass, you get the look of a true divided lite.
Have a project you want to show off? We would love to see it! Tag @newyorksash on social media or send it to info@newyorksash.com and we will feature it!