WE CAN HELP YOU MAKE THE SWITCH
This week as our featured project, we converted a tub into a walk in shower for a New York Sash customer. We tore out their old tub & surround and replaced it with a platinum grey shower base & Champagne Travertine Shower surrounds. We added a hand held shower handle, a 16′ inch grab bar, & a shower seat for accessibility. To complete the shower, we installed all new chrome Vazia fixtures with a 3 shelf corner caddy.
A tub to shower conversion is an ideal choice if you want a bigger shower without performing a major bath renovation project.
Whether you're looking to update to a shower to save some time in the morning or update to a tub for soothing relaxation, New York Sash can make any bathroom conversion process a breeze. As bathroom experts, our process is engineered to take as little as two days to construct your new space. Our bathtubs are designed to fit seamlessly into your existing bath area and come in a variety of styles and colors to match any home.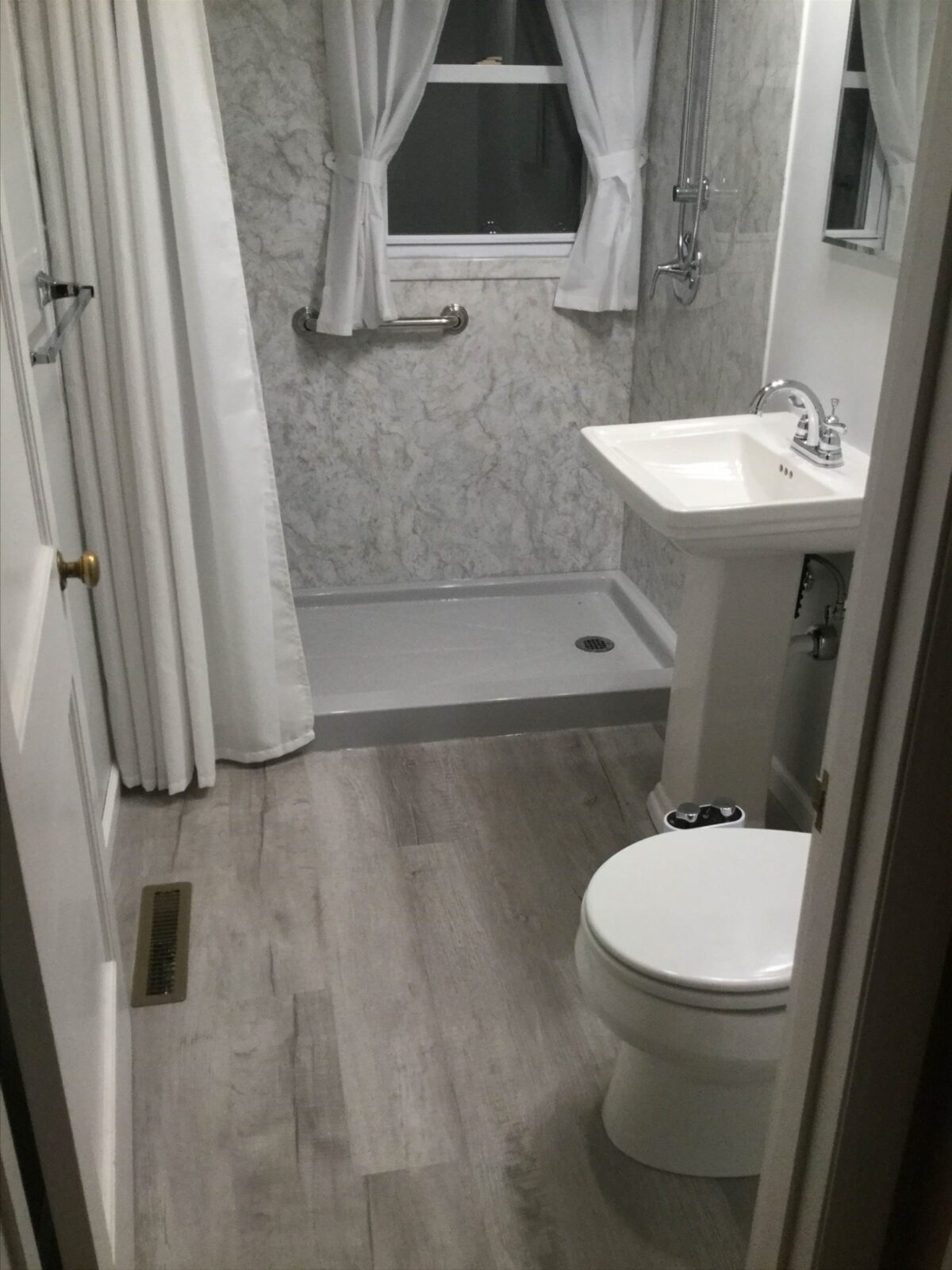 The New York Sash acrylic wall system will not chip, crack, or peel, and is easy to clean and come with full accessibility options including grab bars, walk-thru inserts, seated shower bases and folding seats.

Have a project you want to show off? We would love to see it! Tag @newyorksash on social media or send it to info@newyorksash.com and we will feature it!