This week for our featured project we'll take a look at a tub replacement and complete bathroom renovation. We installed new Bentley bathtub in Alabaster White, with Champagne Travertine walls & a matching caddy shelf system. To enhance the final look, we added all new brushed nickel fixtures.
The customers were so happy, they even left us a 5 Star Google Review with photos!
BEFORE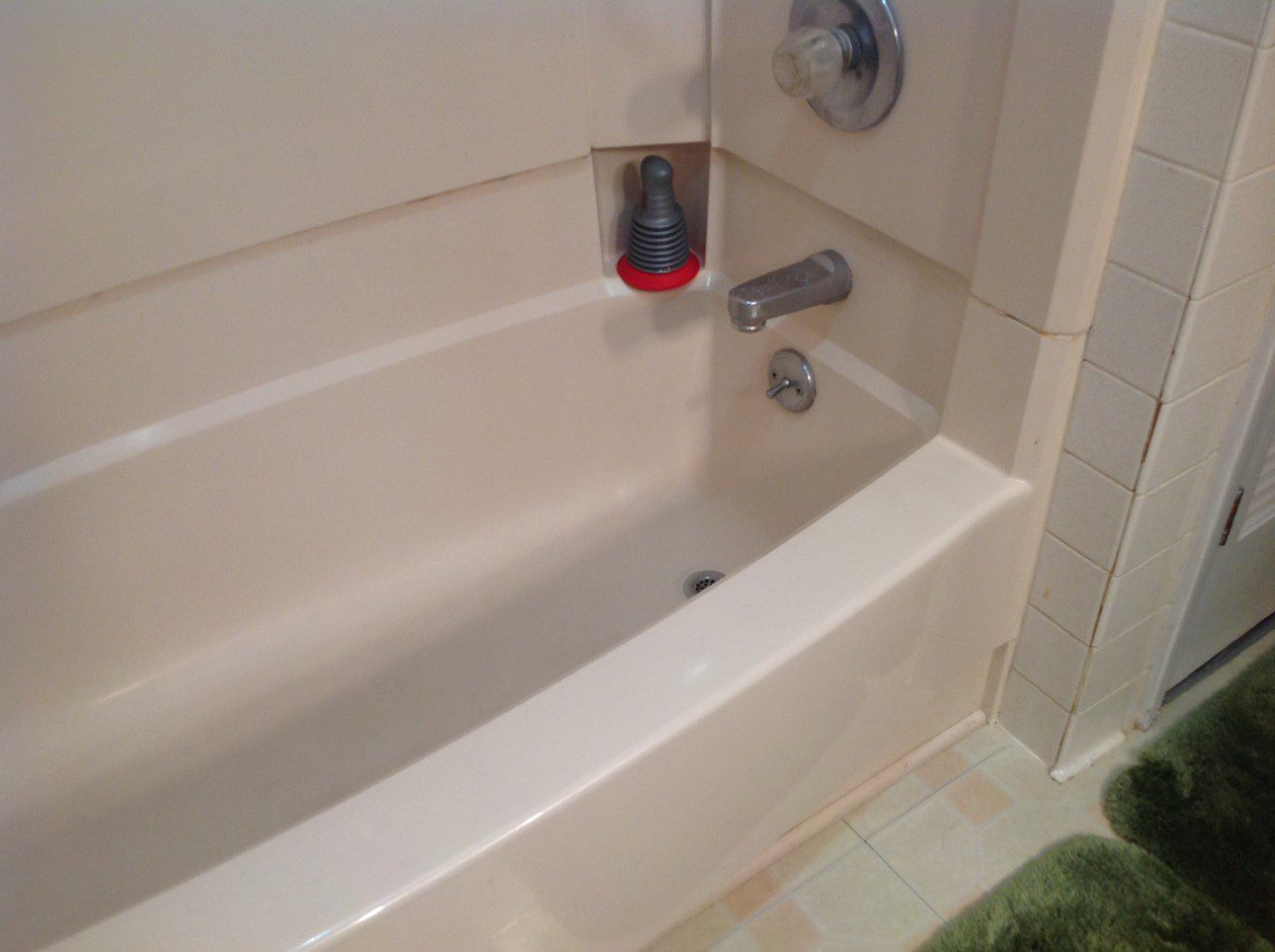 AFTER
Our remodeling solutions go far beyond the classic plain white
When remodeling your bathroom these days you'll have a ton of options when it comes to different colors and textures for your walls.
Choosing the right style for your new bathroom is going to help you create an atmosphere that you will feel comfortable being in and can enjoy for years to come. The bathroom design consultants at New York Sash will help you through the whole process, showing you all the options and available accessories to make your bathroom a beautiful part of your house.
This customer chose from our Signature Bath Options Collection! You can mix and match any of these color options to create your desired look. Champagne Travertine is a stone inspired color option that was paired with one of our solid colors, Alabaster White.
Whether you're looking to update to a shower to save some time in the morning or update to a tub for soothing relaxation, New York Sash can make any bathroom conversion process a breeze. As bathroom experts, our process is engineered to take as little as two days to construct your new space. Our bathtubs are designed to fit seamlessly into your existing bath area and come in a variety of styles and colors to match any home. The New York Sash acrylic wall system will not chip, crack, or peel, and is easy to clean and come with full accessibility options including grab bars, walk-thru inserts, seated shower bases and folding seats.
Plus, you can rest assured you will be getting quality workmanship from our trained and certified bath installation professionals!
Have a project you want to show off? We would love to see it! Tag @newyorksash on social media or send it to info@newyorksash.com and we will feature it!