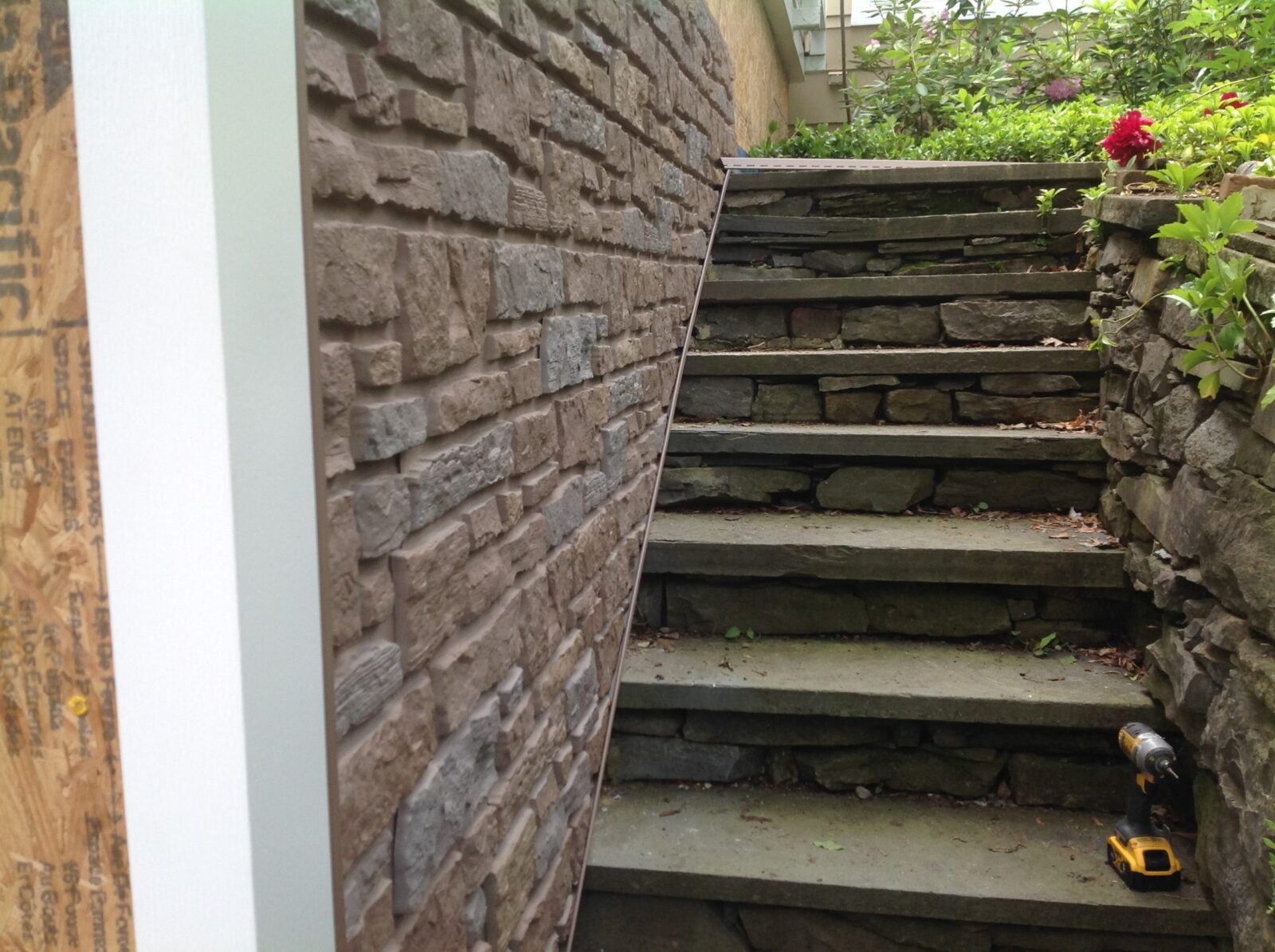 This week, we dressed up a customer's exterior walls with our Exteria Stacked Stone Siding. This addition complimented their existing stone steps, creating a natural creekside look.
CREEK LEDGESTONE IN GOLDEN MONTANA
Our Creek Ledgestone features the look of individually stacked pieces of stone where the horizontal ledge is more defined than the vertical joints. It offers a rough, dimensional surface with jagged edges that play with natural lights and shadows.
This customer's home is displayed in Golden Montana.
Before & After Photos
Adding Stacked Stone can brighten the look of any home and add that fairy tale touch you've always wanted! You can become one step closer to your dream home by getting a free quote from New York Sash. Don't miss your chance at a dream come true!