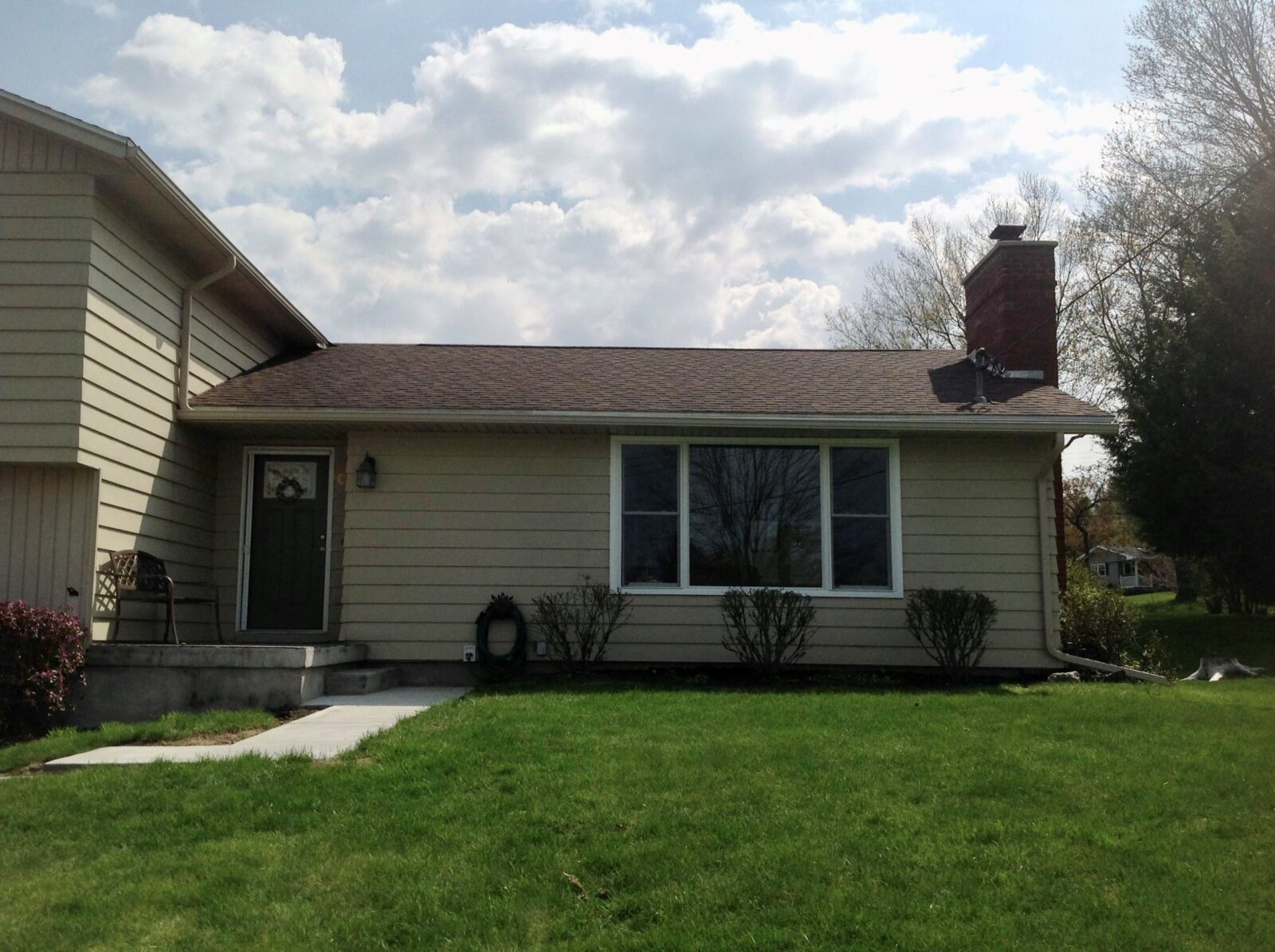 As this week's featured project, we are showcasing a double hung picture window and new seamless gutters that were installed for a customer in New Hartford. They decided to change their living room window from a bow window to a picture window with two double hung windows mulled on both sides in white, and add seamless gutters in a beautiful wicker color.
Their new window will brighten up their living room by allowing in more natural light, providing an un-obstructed view of the outdoors and bringing in fresh air!
A picture window is a large fixed window that features a wide expanse of glass. A picture window gets its name because it is designed to provide a clear view of your surroundings, acting as a picture frame for the scenery outside. Their picture window was joined by two double hung windows on both sides through a process called window mulling.
Window mulling is a process in which two or more windows are joined together by their frames. New York Sash mulled windows provide strength and performance unmatched by other offerings. Built with clean lines, unparalleled strength and design flexibility our structural mulling options fit any opening and design requirement.
They will not have to worry about any weather damage or rusting with their new gutters!
Benefits of Seamless Gutters:
Solid aluminum construction- no rusting.
No distortion. No painting.
Completely weather & pest resistant.
Seamless gutters from New York Sash are available in 5″ and 6″ retro-fit copper sizes to fit new and existing gutters. That means no lifting shingles! New York Sash gutters are custom formed on site and come in a variety of colors to match your home.
Have a project you want to show off? We would love to see it! Tag @newyorksash on social media or send it to info@newyorksash.com and we will feature it!