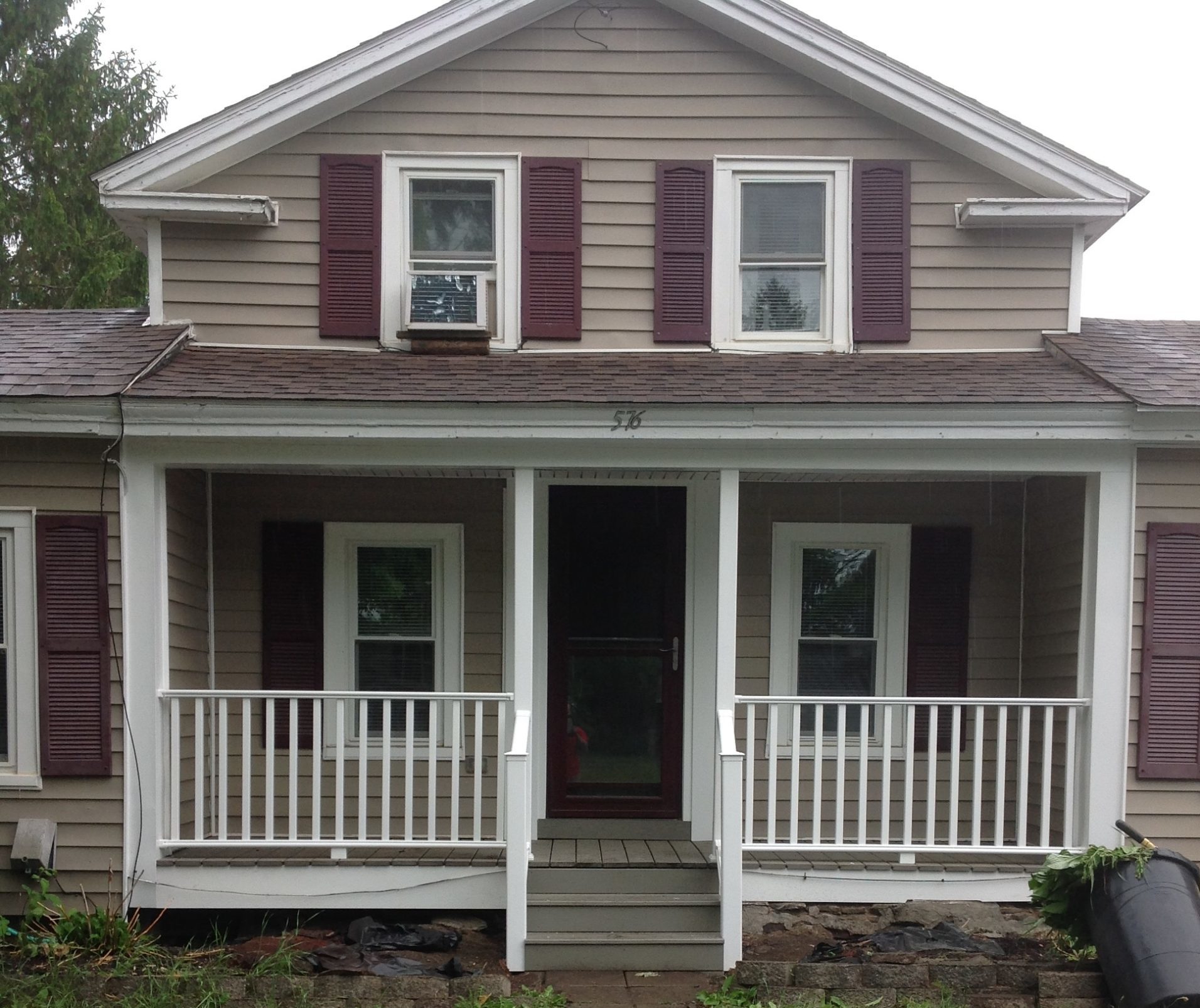 This week as our featured project, New York Sash completed a porch makeover for customers in Cooperstown. We resurfaced their front deck with Trex Transcend in the color gravel path & replaced their existing rail with a Kingston railing in white. We also replaced their columns and wrapped the entry in white. It's a cleaner, low maintenance porch the customer can enjoy all year long!
If the boards on your existing deck are looking a bit worn – and the foundation and deck framing system are sound – New York Sash can simply replace the walking surfaces with Trex decking. It's an ideal way to save time and money, while enjoying all of Trex's benefits over wood. Give your old deck new life – you get lasting beauty and comfort without the hassles of wood.
Trex is offered in different product lines with many color options available!

The routed railing system we offer features a unique internal rail-to-post connection and hidden hardware, so there are no unsightly brackets to detract from the look of the railing. The aluminum reinforced rail connects to a sturdy galvanized post support kit inside the routed post, for a completely concealed metal-to-metal connection.
Kingston railing offers premium features you'd expect to find on higher-end systems, including high-quality aluminum rail mount brackets for superior safety and security. Secured by provided stainless steel fasteners, the aluminum brackets are completely concealed by molded vinyl covers, so you never have to worry about rust or corrosion.
Before Photos
Have a project you want to show off? We would love to see it! Tag @newyorksash on social media or send it to info@newyorksash.com for consideration as a customer featured project.