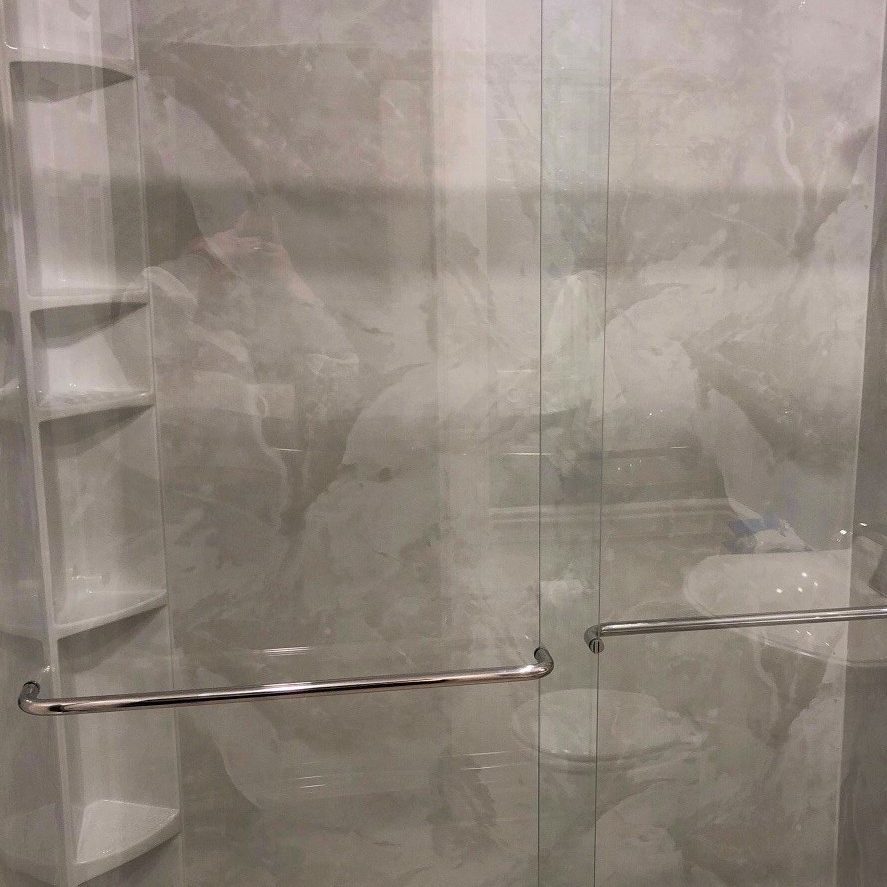 This week's featured project is for a customer who was looking to
convert his tub to a larger shower system
, along with a completely new look to the bathroom. After meeting with our Design Consultant, the customer chose a New York Sash acrylic shower base in a Silver White Marble Pattern and a matching surround. The customer also had a sliding glass door installed.
Before Photos
New York Sash can help you choose the best bathroom accessories  and fixtures for your needs.
We offer a number of accessories that are made to complement your new bathroom remodel. Like our bath liners, all of our bathroom accessories are made from the same durable acrylic that will not crack or chip, and are incredibly easy to clean. Plus, all of our bathroom accessories are available in complementary color options to accurately match whatever style you decide. Our customer's fixtures are all in chrome.
Built-in shower caddies like the one shown are a perfect place to hold soap, shampoo and other toiletries. We have a variety of options including one-shelf caddies, two-shelf caddies, tower caddies and more!  We have a lot of patterns and styles to blend seamlessly with any of our bath and shower systems.