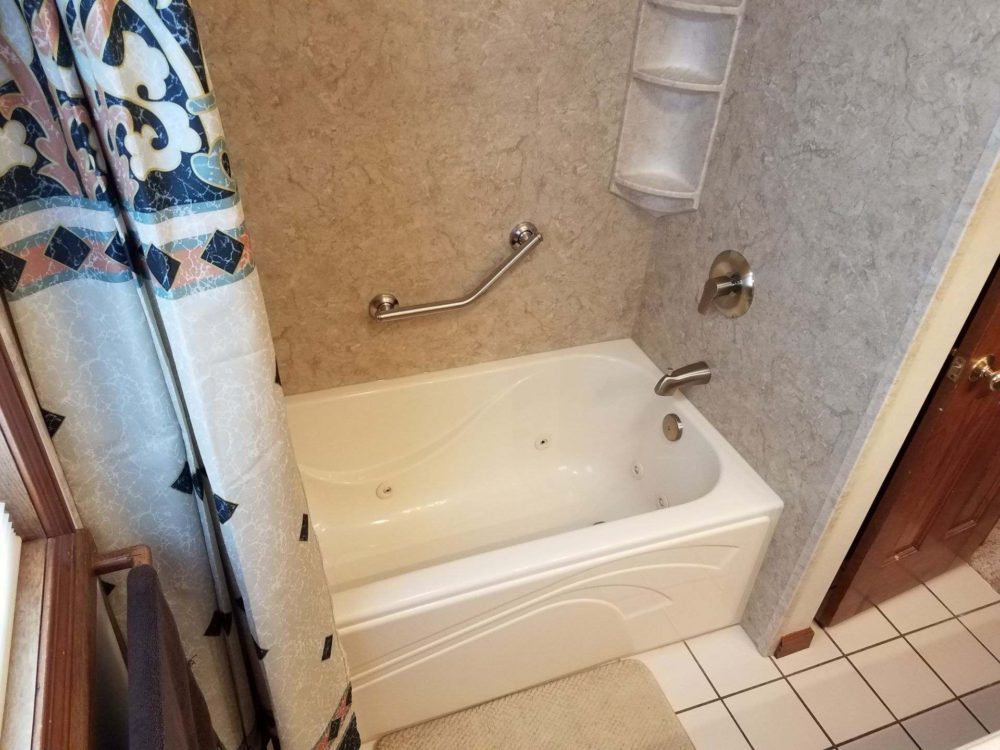 This week's featured project is for a customer in Whitesboro who was referred to New York Sash. They were looking for a bathroom upgrade and wanted more options than a standard tub replacement. After meeting with our Design Consultant, they decided to go with a 
Jetted Hydro Massage Tub
!
Their project included the jetted tub with wave front in almond color, shower walls and a four-shelf corner caddy in a Brecchia pattern and slanted grab bar and fixtures in brushed nickel. It came out beautiful and our homeowner was very pleased!
About the Jetted Tub
Soothe away stress and sore muscles with the relaxing benefits of a hydrotherapy massage right in your home. With eight adjustable and directional jets, the Jetted Tub by New York Sash is great for easing the pain and stress and tension and common ailments.
Easy to clean, scratch and stain resistant
Slip resistant bottom for showering
Arm rests, head, neck and lumbar support for bathing
Innovative design drains water away from apron corners
59 gallon capacity
Eight factory installed jets (each jet can rotate or turn off)
Optional in-line water heater to maintain water temperature