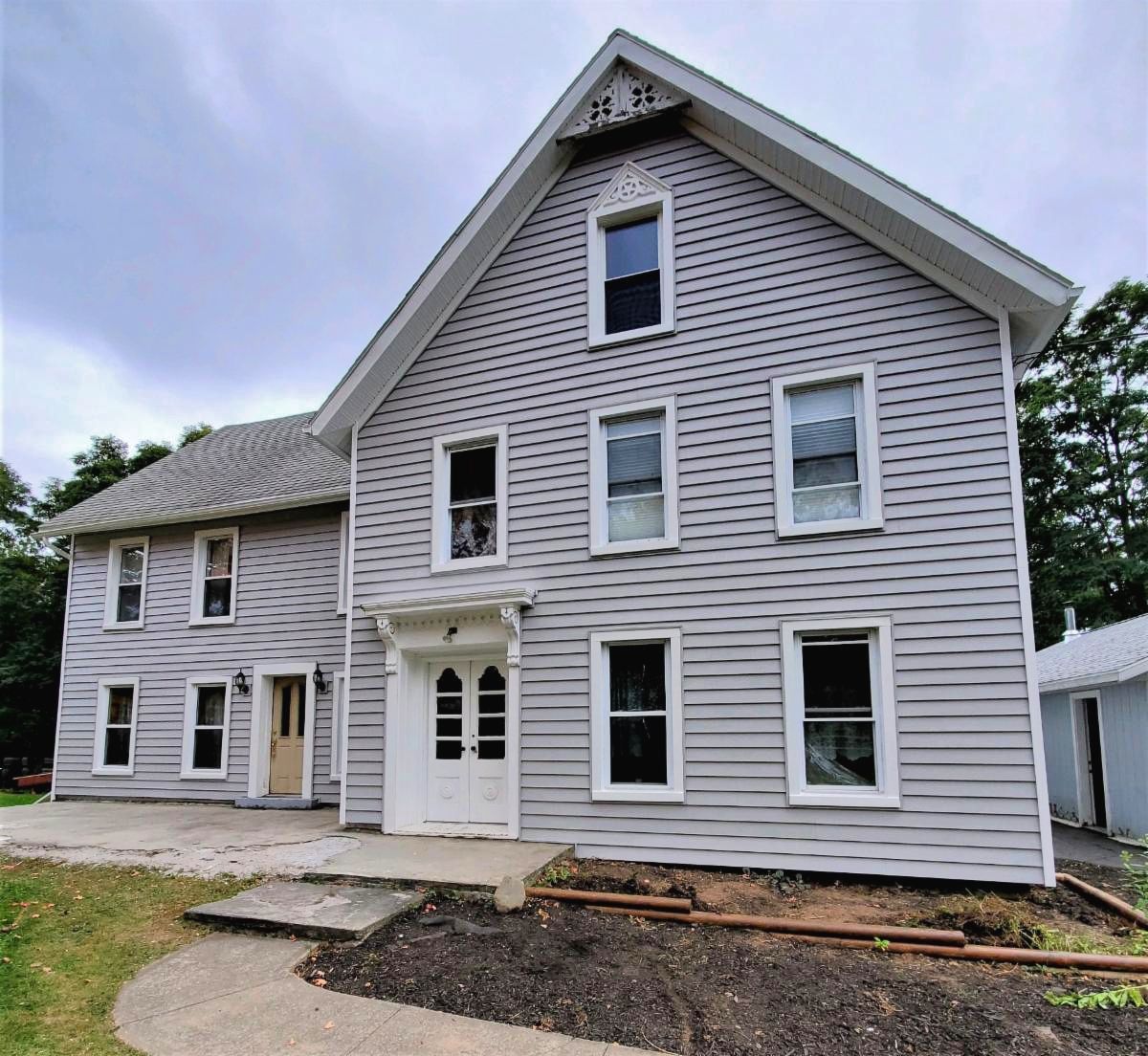 This week our featured project is a sided home for a customer in Stamford, NY. They wanted to add curb appeal to their home and what better way to make a statement than with brand new siding? Additionally they had us replace three attic windows with double hung windows and add new gutters on their home. Our customers chose siding in the color sterling grey and gutters in white.
Insulated Siding provides the added strength and thermal benefit of rigid foam insulation with easy maintenance. This is like wrapping your family in a cozy blanket. Inside you will enjoy a quieter, more comfortable home. Outside you will appreciate the authentic look of natural wood, enhanced by distinctive colors and finishing touches.
PHOTO GALLERY
When you choose New York Sash to install your home's vinyl siding, you can trust that the work will be done by expert installers, with careful attention to detail. We are pleased to offer high-quality CertainTeed vinyl siding lines to best suit your home and your personal style.
Have a project you want to show off? We would love to see it! Tag @newyorksash on social media or send it to info@newyorksash.com and we will feature it!