For this week's featured project, New York Sash installed siding, a storm door, wraps & a rail for a customer. They wanted to add life to the front of their home.
They had the help of one of our design consultants for every step of the way! After thought & consideration, they chose a single 8′ Mainstreet siding style in the color Colonial White, a Provia Deluxe storm door in white, wraps in smooth white & a Kingstone white rail with square balusters.
7 styles. 25 colors. MainStreet's attractive, feature-rich siding is the ideal choice for your home. Designed to stay beautiful with very little effort, MainStreet offers unparalleled versatility to design your home based on your unique taste with durability and the benefits of low-maintenance living.
Kingston routed railing systems provide premium features including a unique internal rail-to-post connection and hidden hardware, so there are no unsightly brackets to detract from the look of the railing. The Aluminum reinforced rail connects to a sturdy galvanized post support kit inside the routed post, for a completely concealed metal-to-metal connection.
BEFORE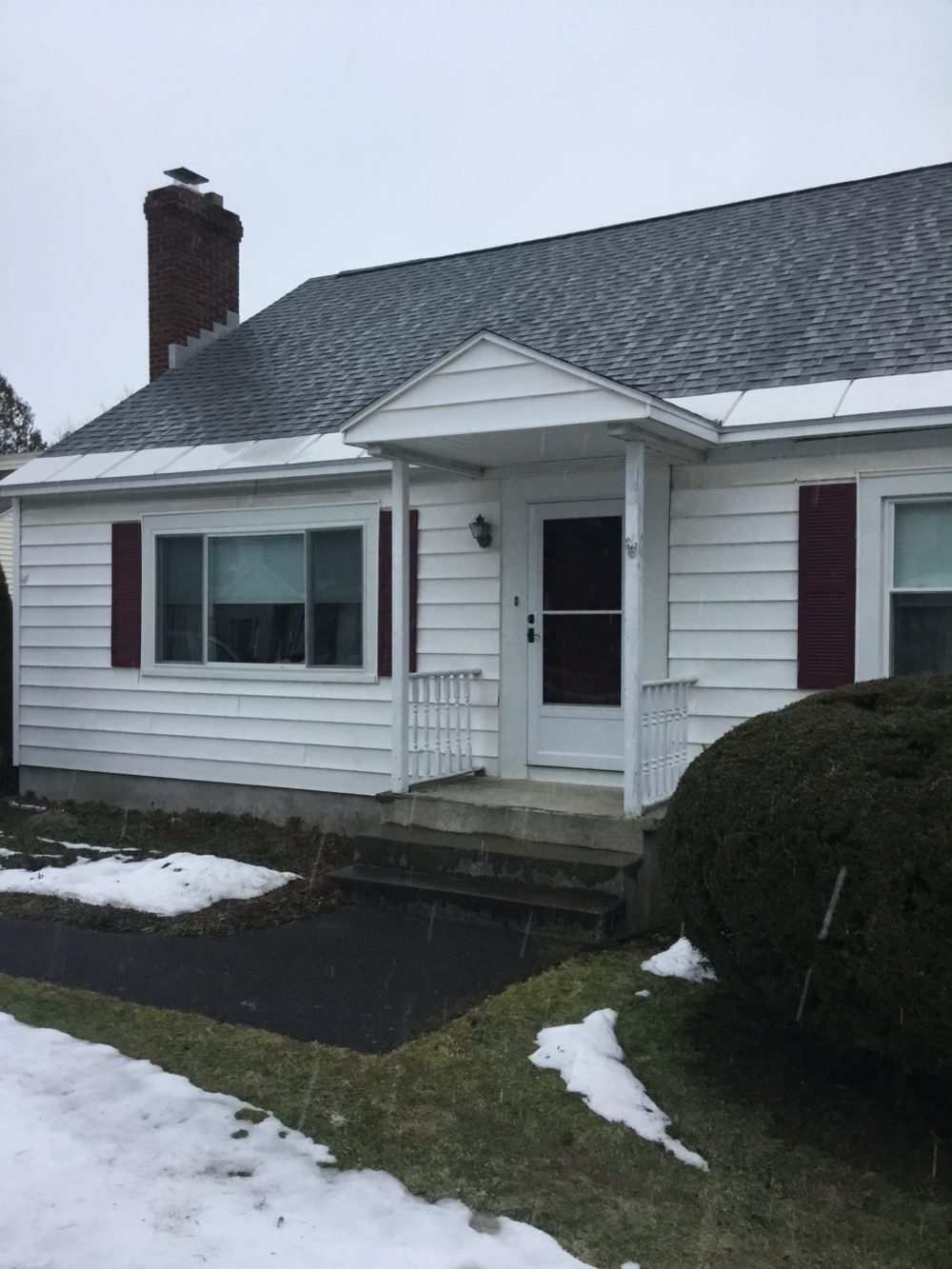 New York Sash Storm Doors feature retractable screens at the top and bottom for more venting options. Our storm doors offer multiple options for full screens or top screens and are ideal for keeping children and pets safely inside, with heavy-duty, non-removable stainless steel screens.
Whether you need siding, doors or rails, New York Sash can help you liven up your home!
Have a project you want to show off? We would love to see it! Tag @newyorksash on social media or send it to info@newyorksash.com and we will feature it!