ENTRY & STORM DOOR TO ACCENT YOUR HOME
This week's featured project showcases an entry & storm door replacement for customers in Frankfort, NY. Their old doors were drafty and their appearance dulled the look of the home.
We can replace an entry door and a storm door within the same opening. Our doors are energy efficient, built to the highest quality standards and give you a superior alternative to consumer-grade doors that are sold through home improvement retailers. Achieve easy access to the outdoors while improving the energy efficiency, security and value of your home.
BENEFITS OF NEW YORK SASH ENTRY DOORS
Doors come in 29 unique styles with or without glass.
Exclusive wood and paint finishes and wide variety of glass options.
Hardware to match your home, available in oil-rubbed bronze, satin nickel and bright brass.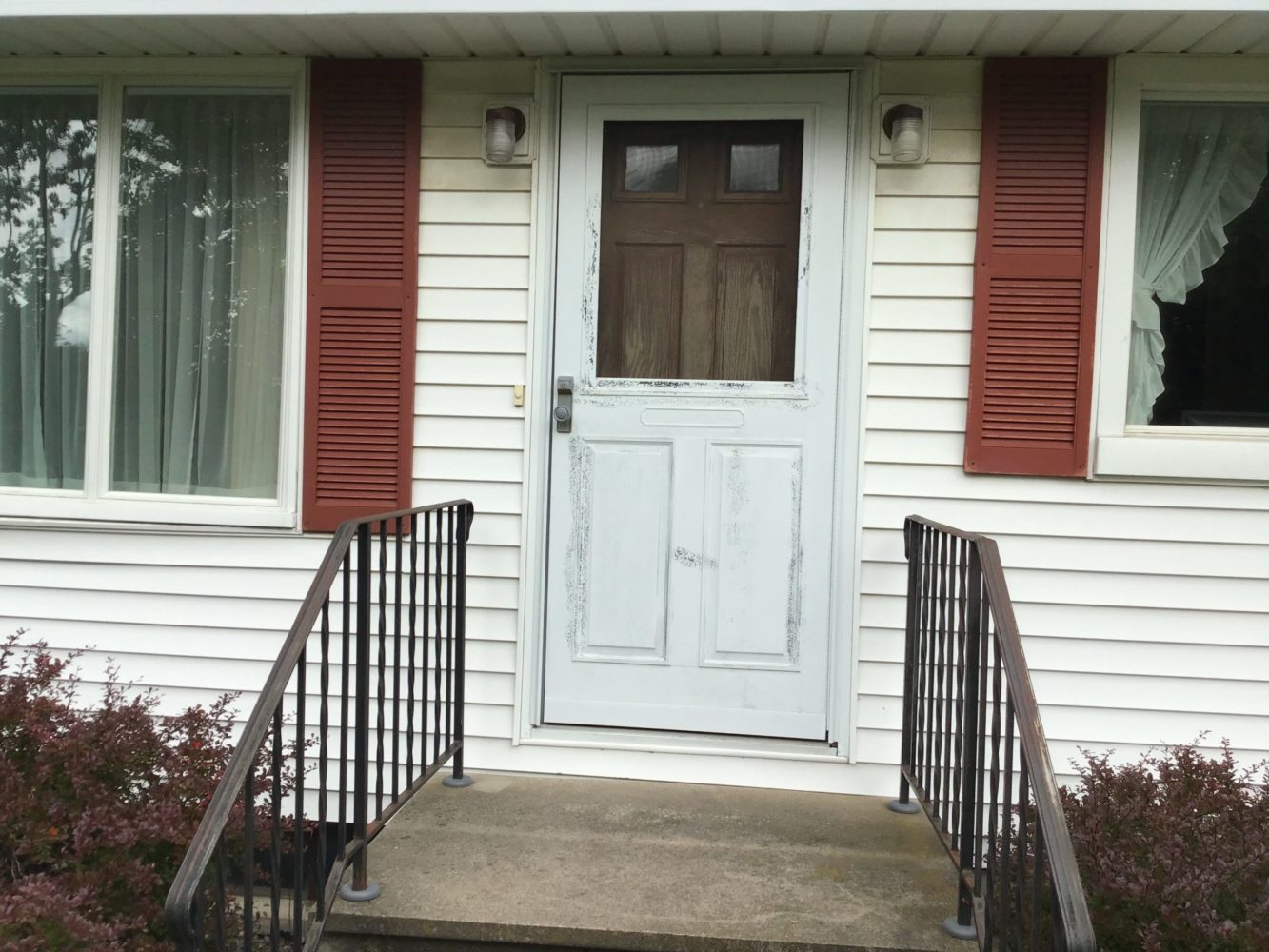 BEFORE
Entry doors made of 20-gauge steel that gives 49% more protection than a consumer-grade door.
Kick in proof security plate reinforces the fully wood framed doors providing extra strength.
Fingerjointed, 2-ply solid oak laminated stiles, increasing rigidity and integrity of the door.
Tab and slot mechanical interlocks for extra security.
STORM DOORS
New York Sash Storm Doors feature retractable screens at the top and bottom for more venting options. Our storm doors offer multiple options for full screens or top screens and are ideal for keeping children and pets safely inside, with heavy-duty, non-removable stainless steel screens.
Have a project you want to show off? We would love to see it! Tag @newyorksash on social media or send it to info@newyorksash.com and we will feature it!