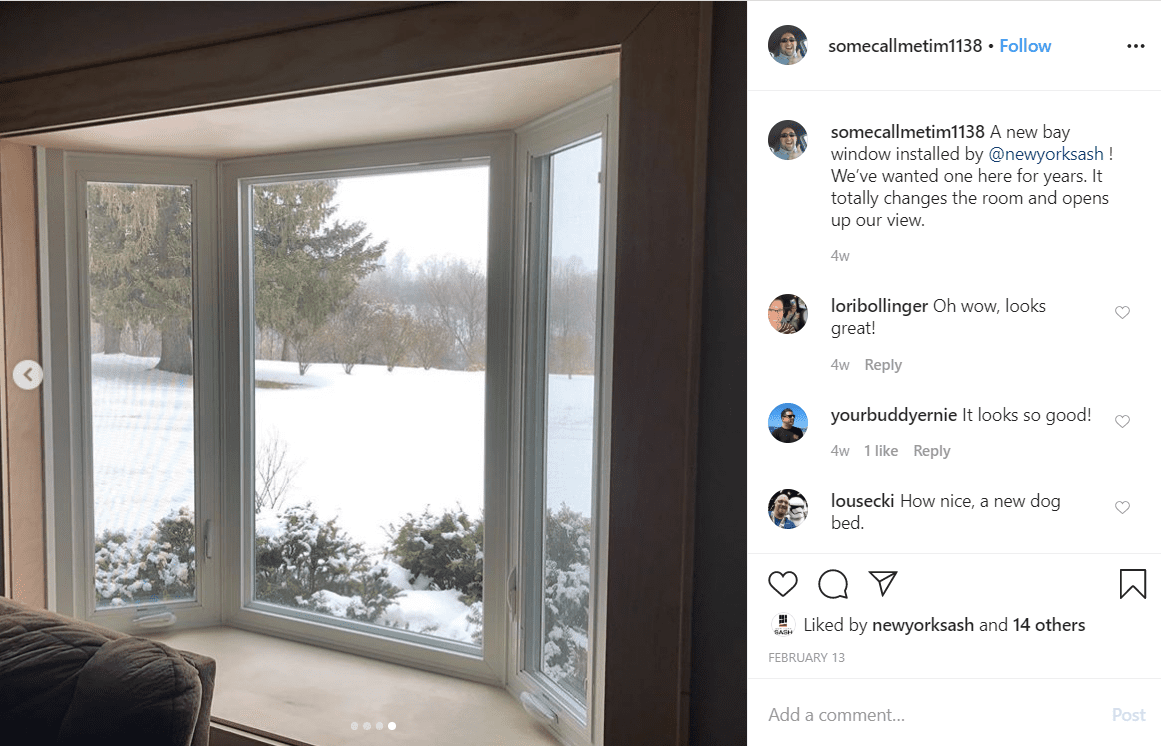 As our featured project this week, we're taking a look at a bay window project that was shared by one of our customers on Instagram! For @somecallmetim1138, we have completed many projects including a bathroom in 2016 and vinyl siding in 2017. This time, Tim reached out to New York Sash for new replacement windows.
The home had five double hung windows that needed replacement, including one in the bathroom with obscure glass for privacy. Tim also wanted to convert two other double hung windows to a beautiful big bay window for the living room. The project turned out so good, he shared it online for everyone to see!
"We've wanted one here for years. It totally changes the room and opens up our view."
Bay windows can enhance your living space while providing sweeping views, added ventilation and more natural light. This type of window is designed to be energy efficient by incorporating insulated head and seat boards.
Tim chose to add casement windows on the sides. Because casement windows swing out, they offer superior ventilation and their single sash offers an unobstructed view of the outside world.
We want to thank Tim for putting his trust in us for his Windows, Siding and Bath project, and for sharing it with the world on his Instagram page.
Have a project you want to show off? We would love to see it! Tag @newyorksash on social media or send it to info@newyorksash.com and we will feature it!