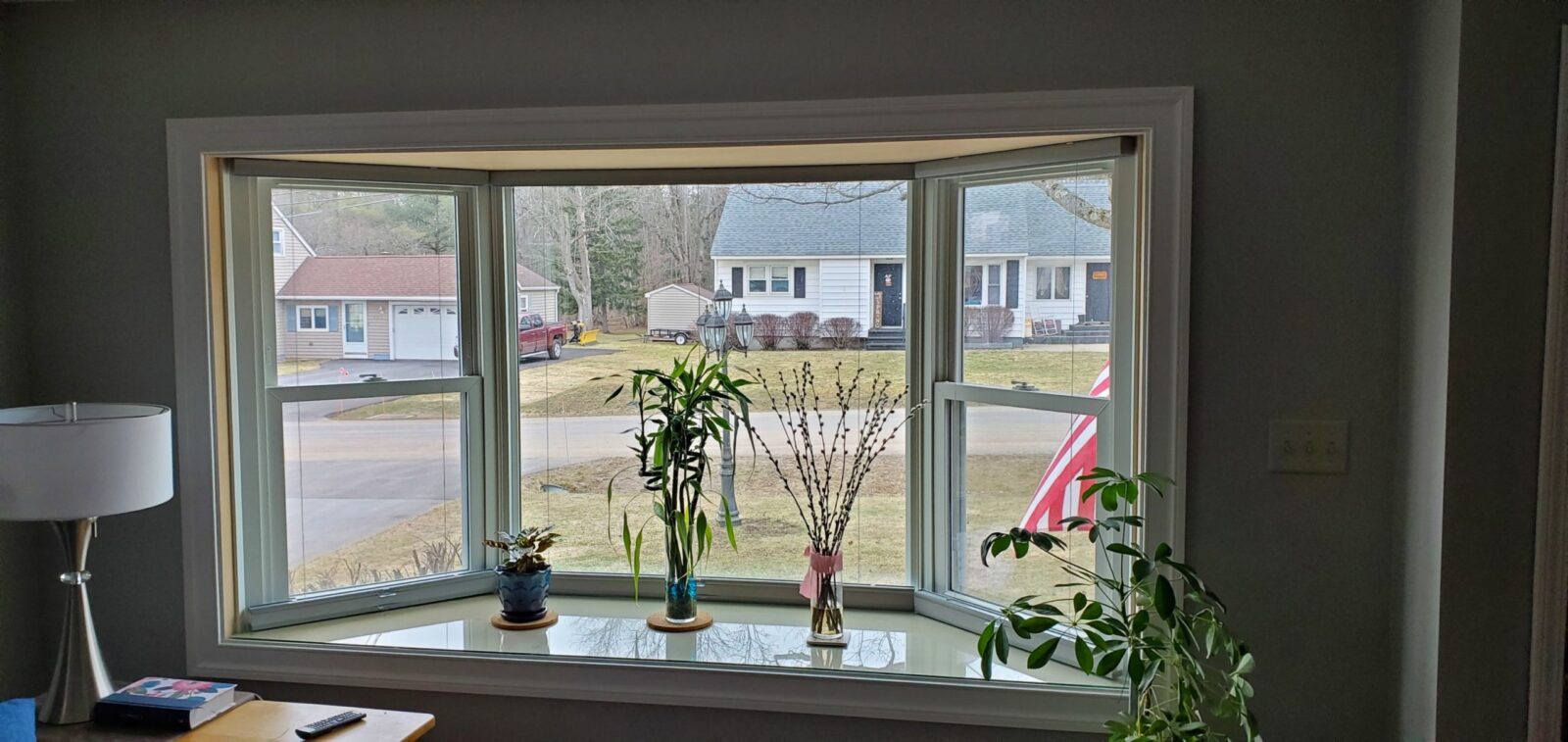 This week we installed a custom bay window for a customer in Deerfield, NY as our featured project! They were experiencing some draft issues with their previous bay and wanted to save money on their energy bills! They wanted to replace their old bay window and change the style by removing the grid pattern. We love the decorative cut glass on the windows' seat board!
New York Sash replacement windows can adapt to fit the style of your home, no matter how modern or traditional.
The bay window style is composed of two or more individual windows joined side by side which project away from the wall on which it is installed. Bay Windows open up smaller spaces and provide great views to the outdoors. This window is great for living room spaces.
BEFORE
Regardless of if you want red sashes with a gray frame, simulated divided lights, brick mold casing or crown moulding, we can help! If you're unsure, our Design Consultants can work with you to fit the look that's best for you by sharing photos of other projects we've done or showing you ideas in our Idea & Design Center Showroom.
Have a project you want to show off? We would love to see it! Tag @newyorksash on social media or send it to info@newyorksash.com and we will feature it!