Our featured project this week is a bathroom remodel for one of our past customers. They wanted to update their space with a fresher look. After we replaced their old cast iron tub and installed a smooth midnight storm surround with fixtures & accessories, we installed an end wall & their supplied vanity, toiler, flooring and lighting fixture. They chose a Bentley style replacement tub with fixtures in Brushed Nickel and a 3 shelf corner caddy to detail the wet area.
Choosing the right accessories as you plan your remodeling project will assure that you'll be able to relax in comfort and get the most functionality out of your new bathroom. With options that can help you get in and out of your tub or shower, store your soaps and shampoos or even shave your legs, we can help you choose the right bathroom accessories for your needs.
When remodeling your bathroom these days you'll have a ton of options when it comes to different colors and textures for your walls.
Choosing the right style for your new bathroom is going to help you create an atmosphere that you will feel comfortable being in and can enjoy for years to come. The bathroom design consultants at New York Sash will help you through the whole bathroom remodeling process, showing you all the options and available accessories to make your bathroom a beautiful part of your house.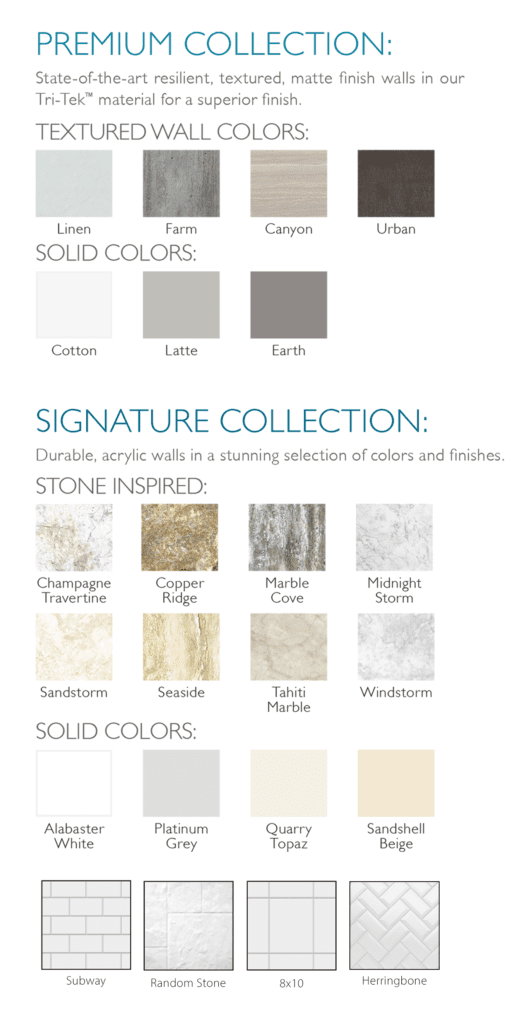 Have a project you want to show off? We would love to see it! Tag @newyorksash on social media or send it to info@newyorksash.com and we will feature it!