Bring Color to Your Home
This week, we installed a colorful sliding glass patio door for a customers camp in Remsen as our featured project. They wanted to bring color to their log cabin & change the style of door! Their cabin originally had a french door that was causing some heat loss and insulation problems.
Premiere Patio Doors With Energy Saving Climate Control
With New York Sash Patio Doors you'll experience the same level of quality and energy efficiency as our premier replacement windows.
Also called sliding doors, they are the perfect complement to your home's unique character and the design style you're creating. It's more than an entrance or exit, it's a beautiful view of your world.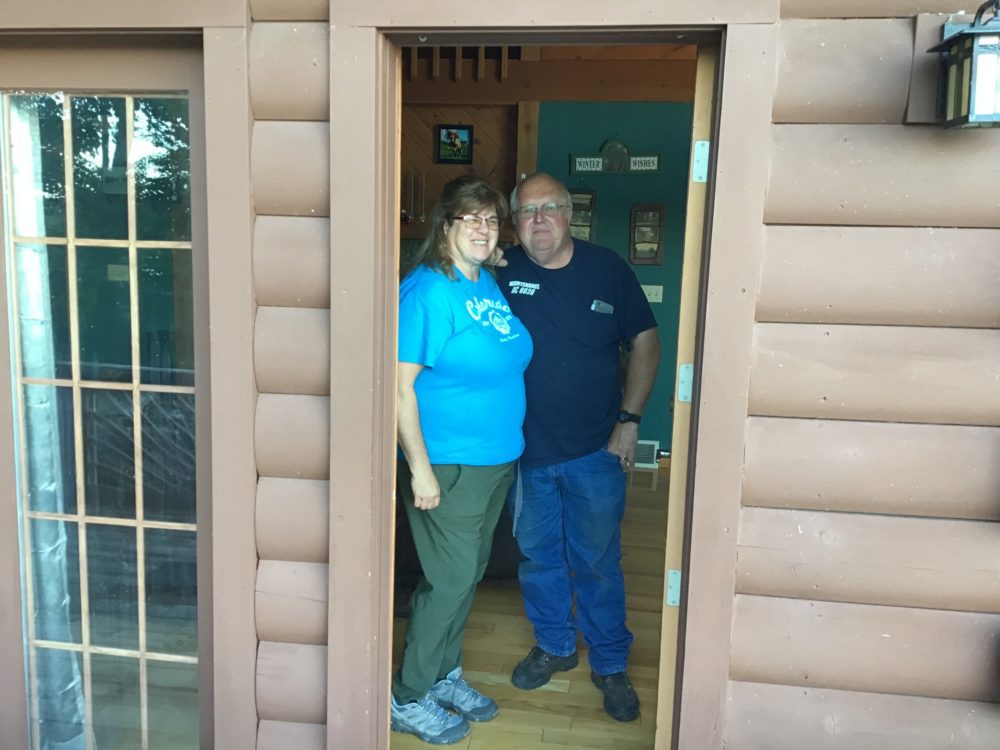 Dependable security, beauty, high durability and easy operation are just a part of the inside story on how New York Sash patio doors are produced.
Just ask our happy customers!
BEFORE
Fully interlocking panels glide on dual tandem rollers for smooth hassle-free operation. Glazing insulates against heat and cold year-round, so when you tear yourself away from the great outdoors – you'll find it's great indoors, too. Check out our many patio door color options.
Have a project you want to show off? We would love to see it! Tag @newyorksash on social media or send it to info@newyorksash.com and we will feature it!