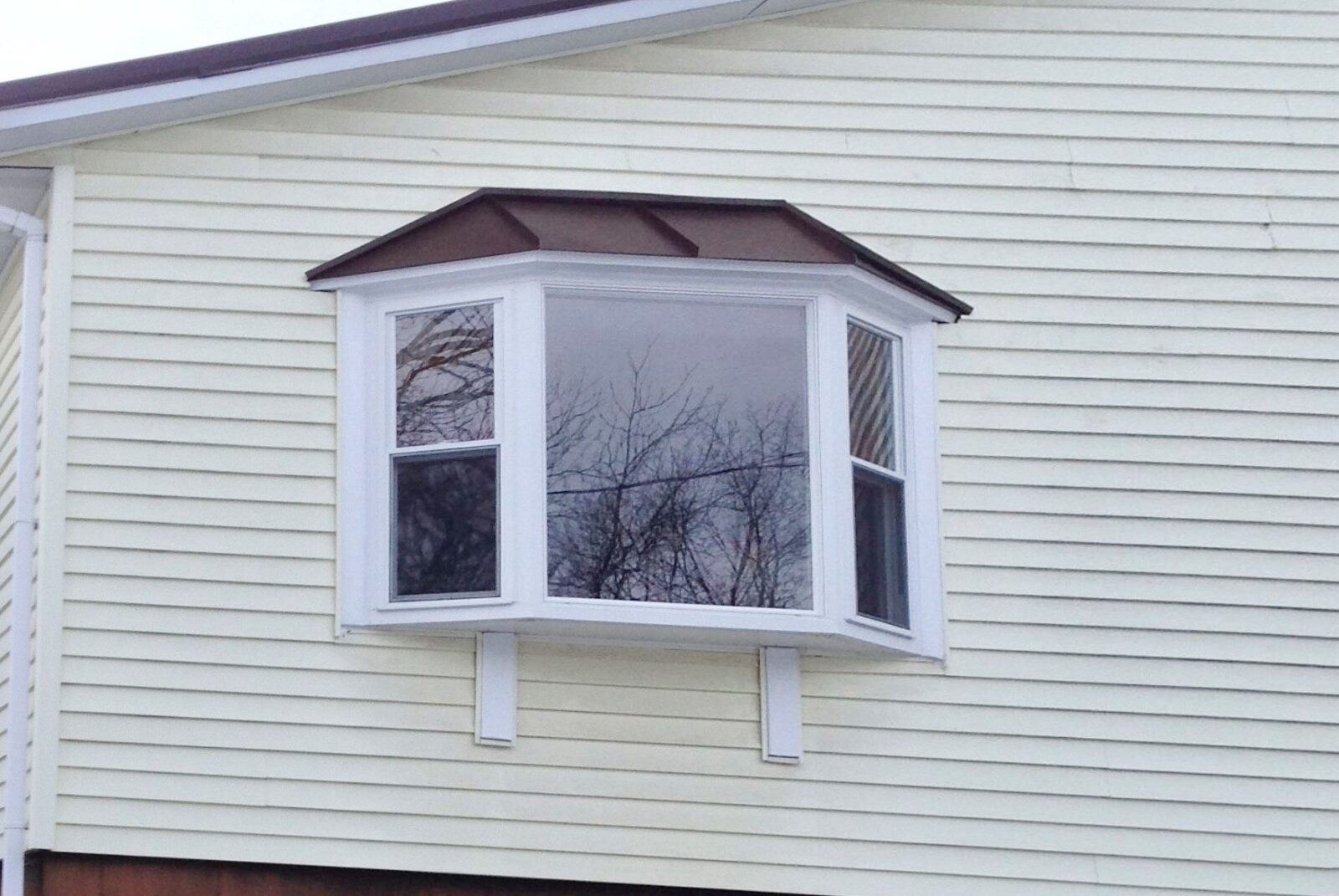 Our featured project of the week is a beautiful bay window installed in Herkimer, NY. Our customer was struggling with this window for quite some time.
The center picture window unit was wood and experiencing peeling paint. Wood often requires maintenance and constant painting in order to keep it from rotting; it is also incredibly inefficient. The side units had a seal failure in between the glass and had already been replaced twice.

We were able to help with a better alternative: a professionally installed New York Sash Premium Vinyl Bay Window.
A bay window is created when two or more individual windows are joined side by side which project away from the wall on which it is installed. Bay windows are commonly used to provide the illusion of a larger room and increase flow of natural light into a building as well as provide views of the outside that would be unavailable with an ordinary window.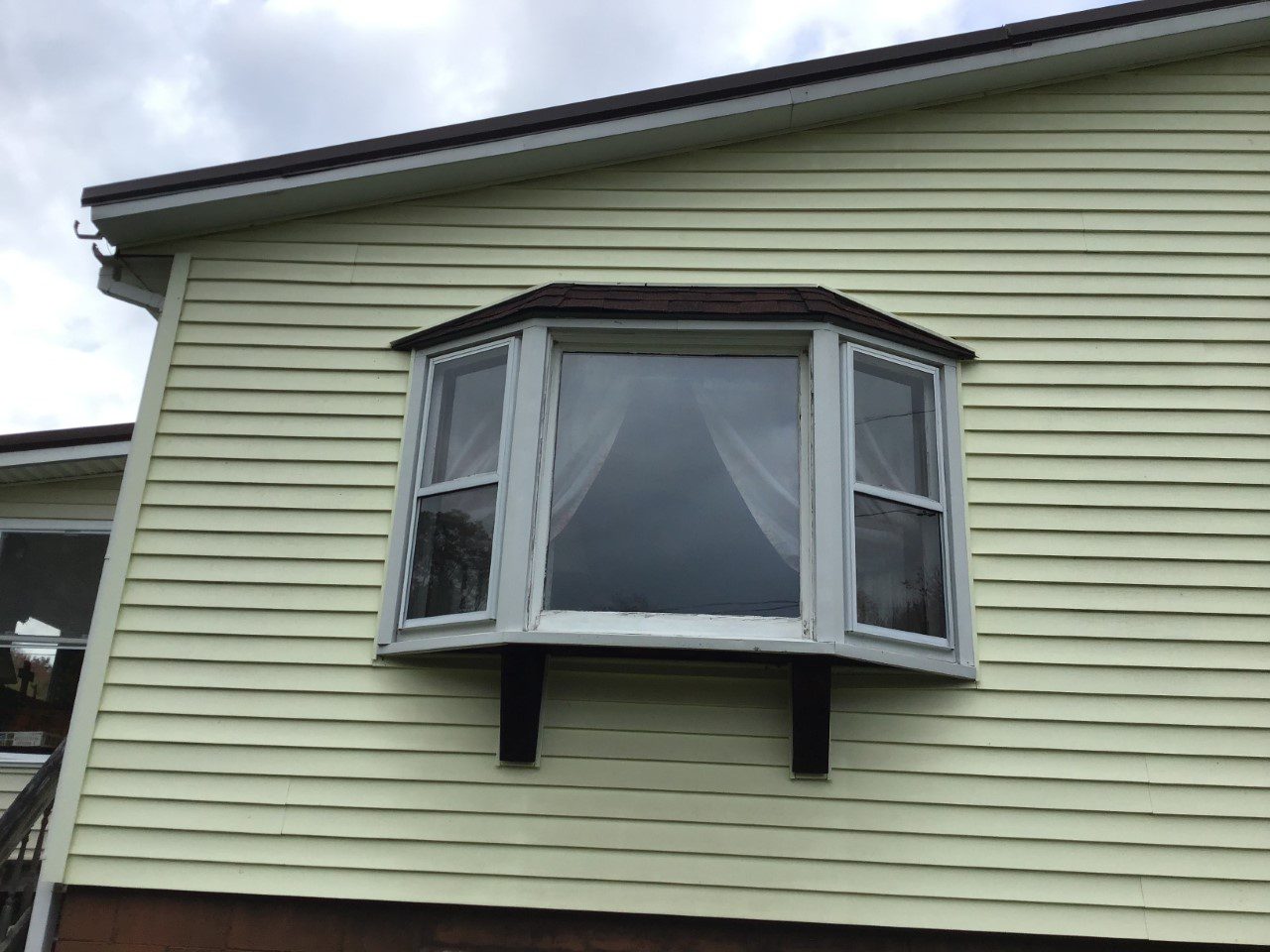 New York Sash replacement windows can adapt to fit the style of your home, no matter how modern or traditional. If you want red sashes with a gray frame, we can do that. If you want simulated divided lights, brick mold casing and crown moulding, we can do that. If you're unsure, our Design Consultants can work with you to fit the look that's best for you by sharing photos of other projects we've done or showing you ideas in our Idea & Design Center Showroom.
Have a project you want to show off? We would love to see it! Tag @newyorksash on social media or send it to info@newyorksash.com and we will feature it!