This week we are taking a look at a window project we recently completed for a returning customer in Oriskany, NY. We previously replaced one of their doors and when they were ready to replace some windows in their home, they gave us a call! We installed a beautiful bow window and a double hung window both finished in white.
Bow windows are designed to create space by projecting beyond the exterior wall of a building, and to provide a wider view of the outside. Bow windows typically combine four or more casement windows, which join together to form an arch.
Their new bow window contains four casement windows, all operable.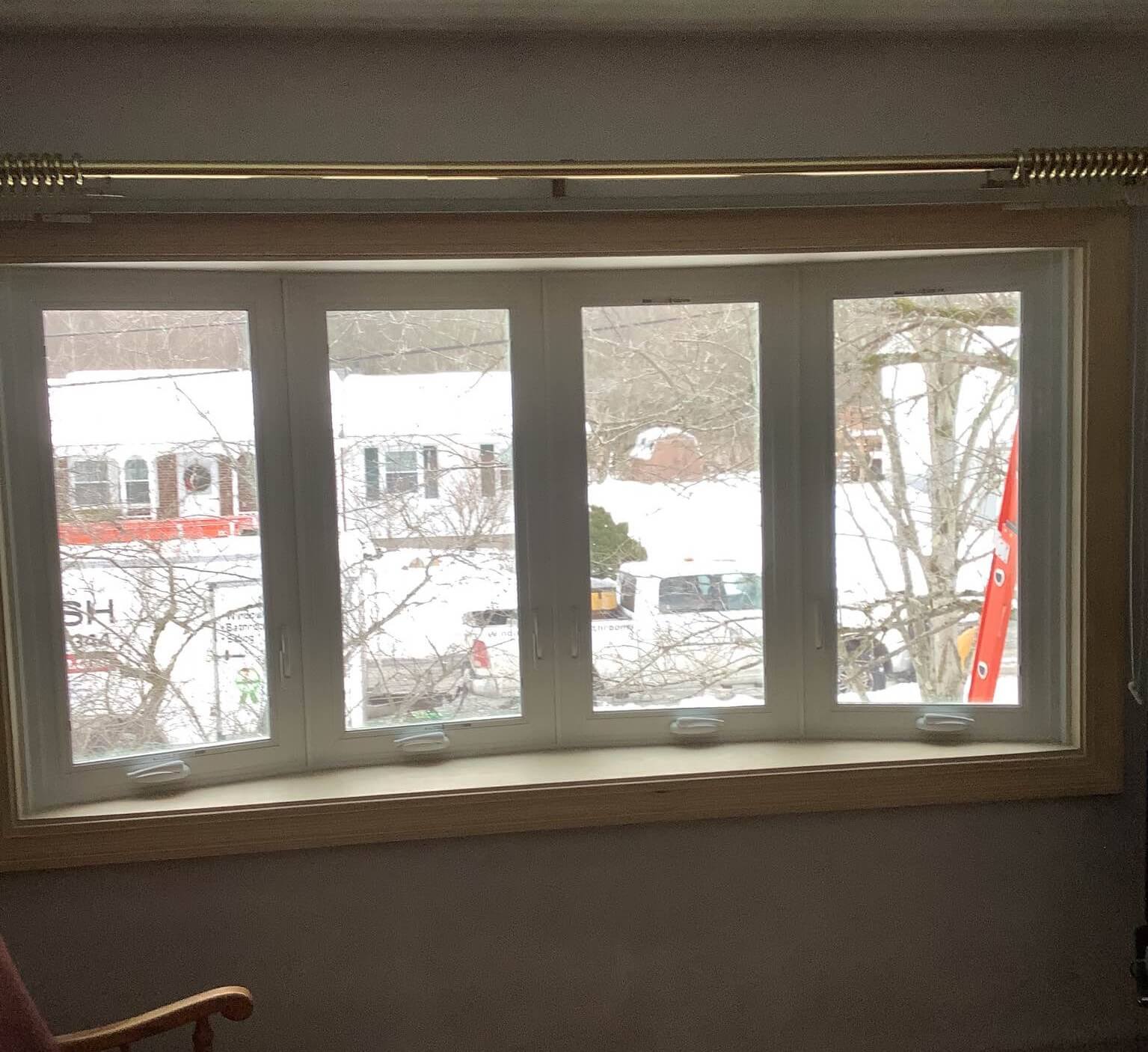 New York Sash Premier double hung windows offer a lifetime of beauty and comfort. Two operable sashes move vertically in the frame and counterbalance mechanisms hold the sash open or closed. Double hung windows are easy to clean because of the variety of ways that you can tilt and open them – this is especially convenient for homes with more than one level.
At New York Sash all of our windows are custom ordered to the exact size and style you want. You can choose from various styles, colors, grid and casement options to make the perfect window for your home. Our Design Consultants will help you through the process and help you choose the windows that will best fit the style, character and needs of your home.
Have a project you want to show off? We would love to see it! Tag @newyorksash on social media or send it to info@newyorksash.com and we will feature it!