This week we are featuring a safety tub that we installed for a repeat customer in Waterville, NY as our featured bathroom project. Our customer decided to convert from their previous tub-shower combo to a  walk-in safety tub. We installed a white safety tub with chrome fixtures and a white wall surround.
To finish off the project we installed the vanity, toilet, medicine cabinet and lighting that were provided by the customer.
Safety tubs offer individuals the ability to maintain a safe lifestyle as well as regain their independence!
For some, standard bathtubs can be difficult to get in and out of. As a result, these tubs can be dangerous and can often lead to falls and injuries.
Our customer decided to convert from a tub-shower combo to a safety tub because it was becoming difficult to get in and out of the tub.
Switching to a walk-in safety tub will allow them to enjoy the benefits of a traditional bathtub without having to worry about stepping over a tub anymore.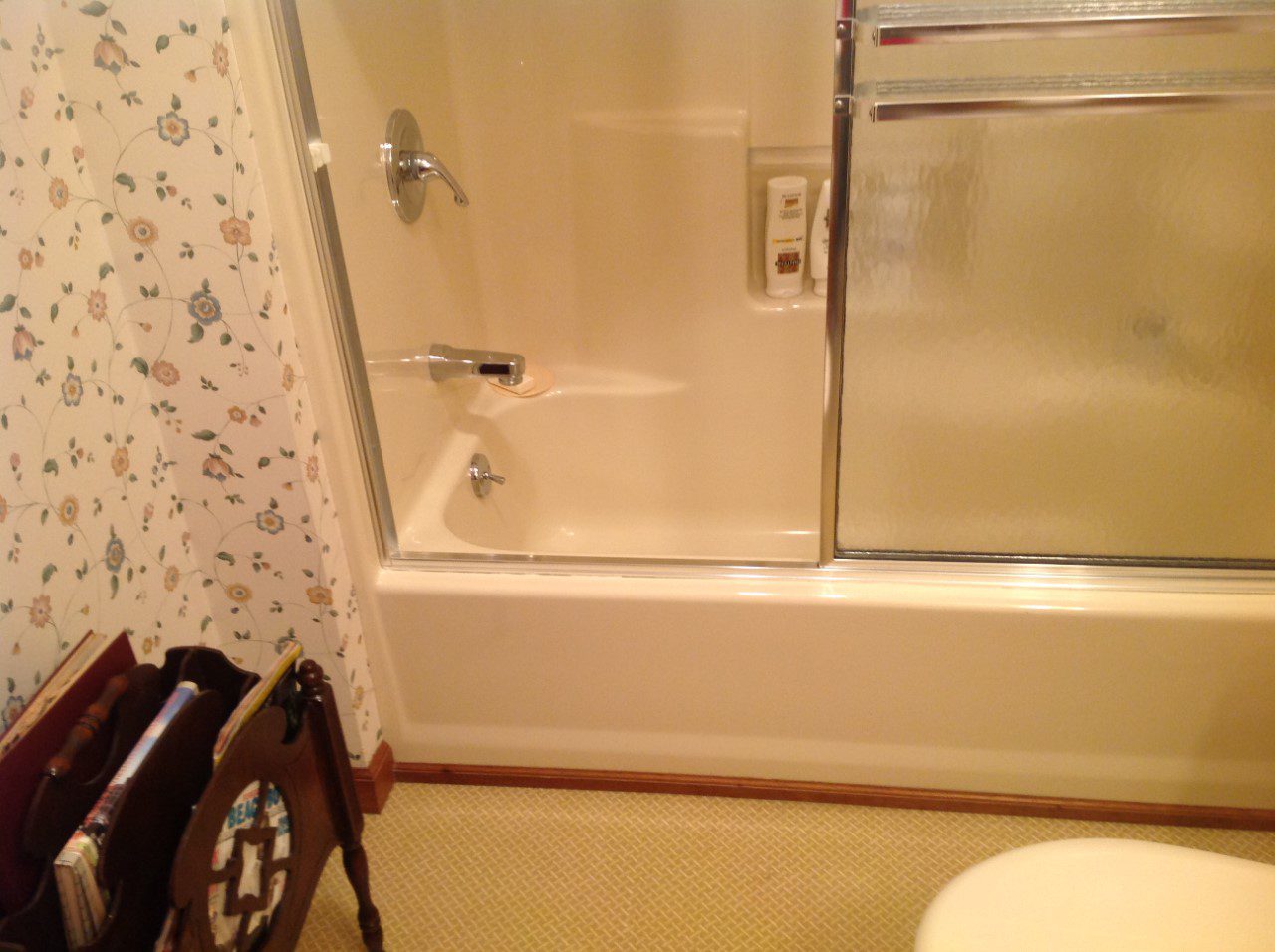 Adapting your home to meet the needs of your changing lifestyle will make many day-to-day tasks both simple and safe.
Our customer even shared some feedback about their experience with New York Sash!
Don't stress over the dangers of getting into a bathtub ever again. Our simple, affordable bathroom renovations are the perfect solution for any household in need of a walk-in bathtub remodel.
The Design Consultants at New York Sash will help you through the whole process, showing you all of the options and available accessories to make your bathroom a beautiful part of your home.
Have a project you want to show off? We would love to see it! Tag @newyorksash on social media or send it to info@newyorksash.com and we will feature it!