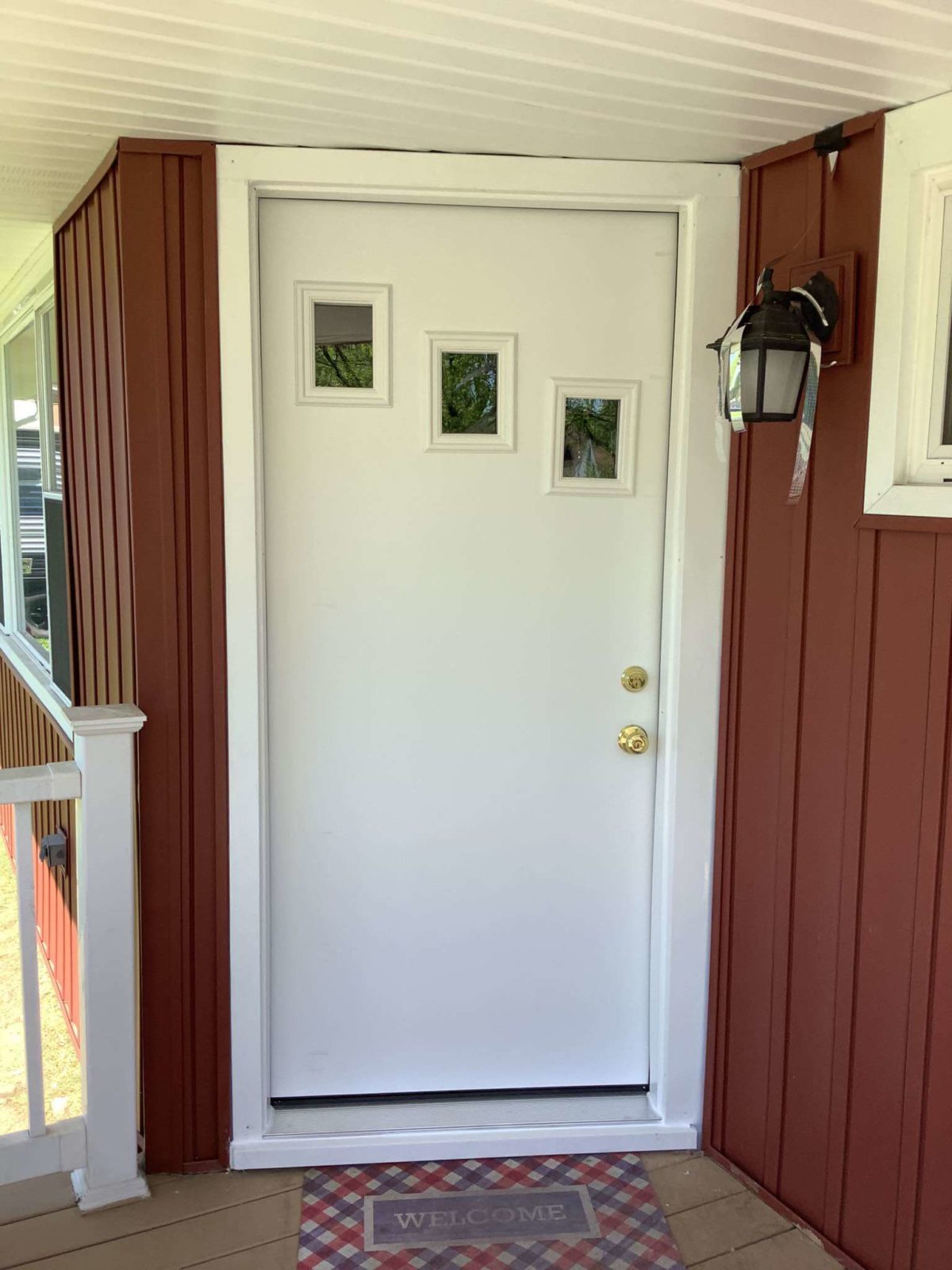 This week we are featuring an entry door that we recently installed for a returning customer in Utica, NY. Our customer decided it was time to update her front entry door and gave us a call! We installed a Provia smooth steel door painted in the color Snow Mist White. Bright brass hardware was added and finishes off the new entry door.
Our customer decided it was time to give her front entry an update by replacing her old entry door with a new energy efficient one. New entry doors not only add curb appeal to your home, they also increase your home's energy efficiency.
Installing an Energy Star rated, efficient door will save you money on heating and cooling costs, improve interior comfort and increase the value of your home!
Your door is the entrance to your home, make a statement with a new entry door!
The new entry door adds contrast to the front of the home and gives it an instant boost in curb appeal.
With our custom made Entry doors, you can customize everything from the glass pattern, optional grids, to the door finish! You can truly make it yours to represent your home and style.
Our Design Consultants will work with you and show you all of the available options to make your entry way a beautiful part of your home.
Have a project you want to show off? We would love to see it! Tag @newyorksash on social media or send it to info@newyorksash.com and we will feature it!