This week we are featuring a beautiful new entry door that we installed for a repeat customer in Utica, NY as our featured project. Our customer decided to update from their previous worn entry and storm door combination to a beautiful woodgrain entry door. The entry door we installed is a Heritage Woodgrain textured Fiberglass door with Westin Inspirations glass pattern and Taffeta privacy glass. Black hardware and handles were installed and complement the new door beautifully.
A new entry door can completely transform the overall look of the home and entry way
Our customer previously had an entry and storm door combo that was becoming worn and it was not providing them with the look or benefits they were looking for, so they decided to update to a beautiful new energy efficient entry door.
Installing an Energy Star rated, efficient door will save you money on heating and cooling costs, improve interior comfort and increase the value of your home!
Their new door will not only enhance the curb appeal of their home, but it will also help them save on energy costs.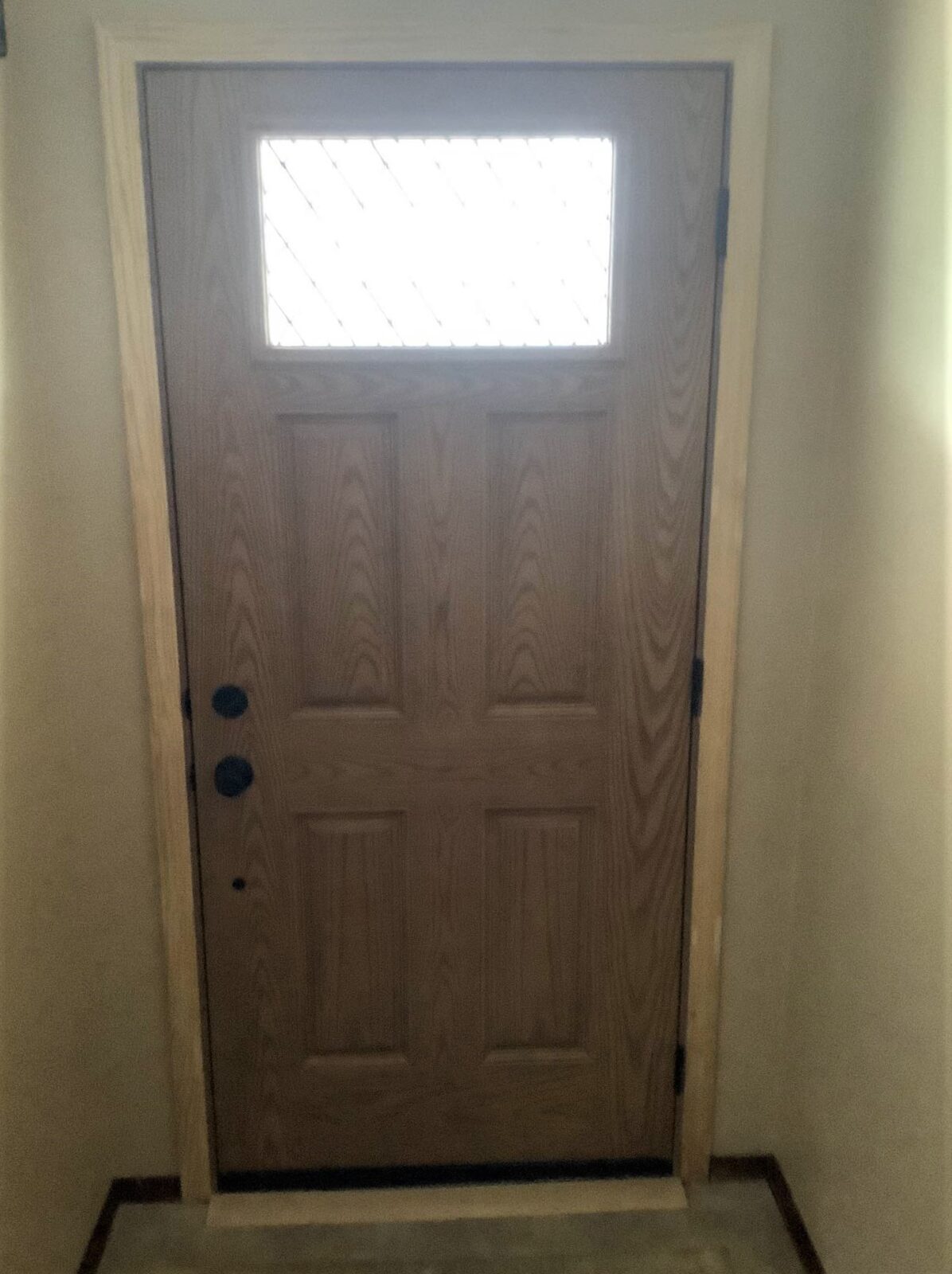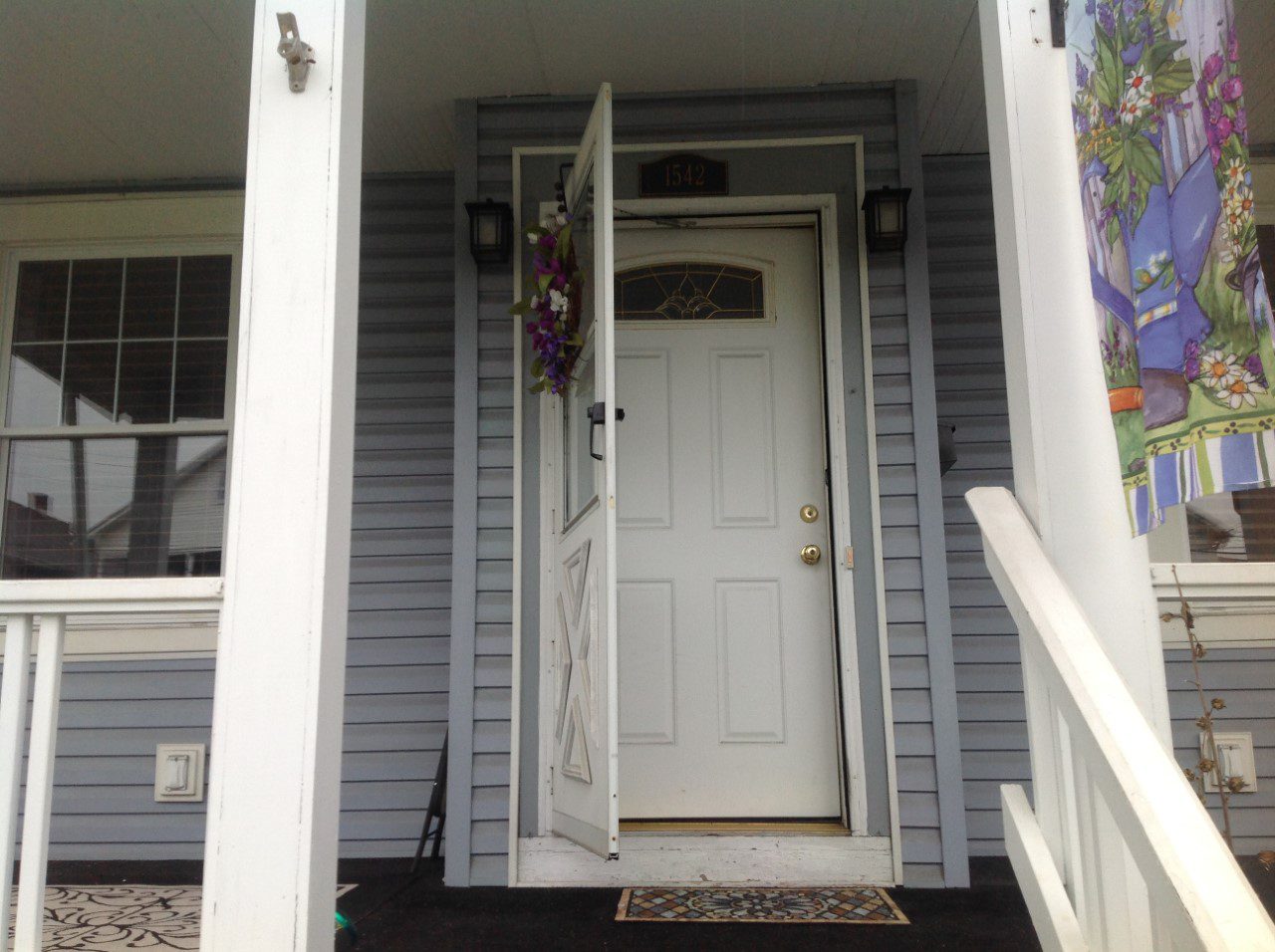 Benefits of New York Sash Entry Doors
Doors come in styles with or without glass.
Exclusive wood and paint finishes and wide variety of glass options.
Hardware available in oil-rubbed bronze, satin nickel and bright brass.
Entry doors made of 20-gauge steel that gives 49% more protection than a consumer-grade door.
Kick in proof security plate reinforces the fully wood framed doors providing extra strength.
Fingerjointed, 2-ply solid oak laminated stiles, increasing rigidity and integrity of the door.
Tab and slot mechanical interlocks for extra security.
With our custom made Entry doors, you can customize everything from the glass pattern, optional grids, to the door finish! You can truly make it yours to represent your home and style.
Our Design Consultants will work with you and show you all of the available options to make your entry way a beautiful part of your home.
Have a project you want to show off? We would love to see it! Tag @newyorksash on social media or send it to info@newyorksash.com and we will feature it!