As this week's featured project we are featuring a bow window that we installed for a repeat customer in Marcy, NY. Our customer decided to convert from their mulled picture window with double hung windows on both sides, to a beautiful bow window. The bow window has two casement windows in the middle and two crank out style windows on each side with full screens. We tied the bow window into the overhang and finished the window in white.
A bow window is a rounded bay window that projects from a wall in the shape of an arc. Bow windows are designed to create space by projecting beyond the exterior wall of a building, and  provide a wider view of the outdoors.
Bow windows typically combine four or more casement windows, that join together to form an arch.
The bow window opens up the living room area by allowing more natural light to enter into the living room area.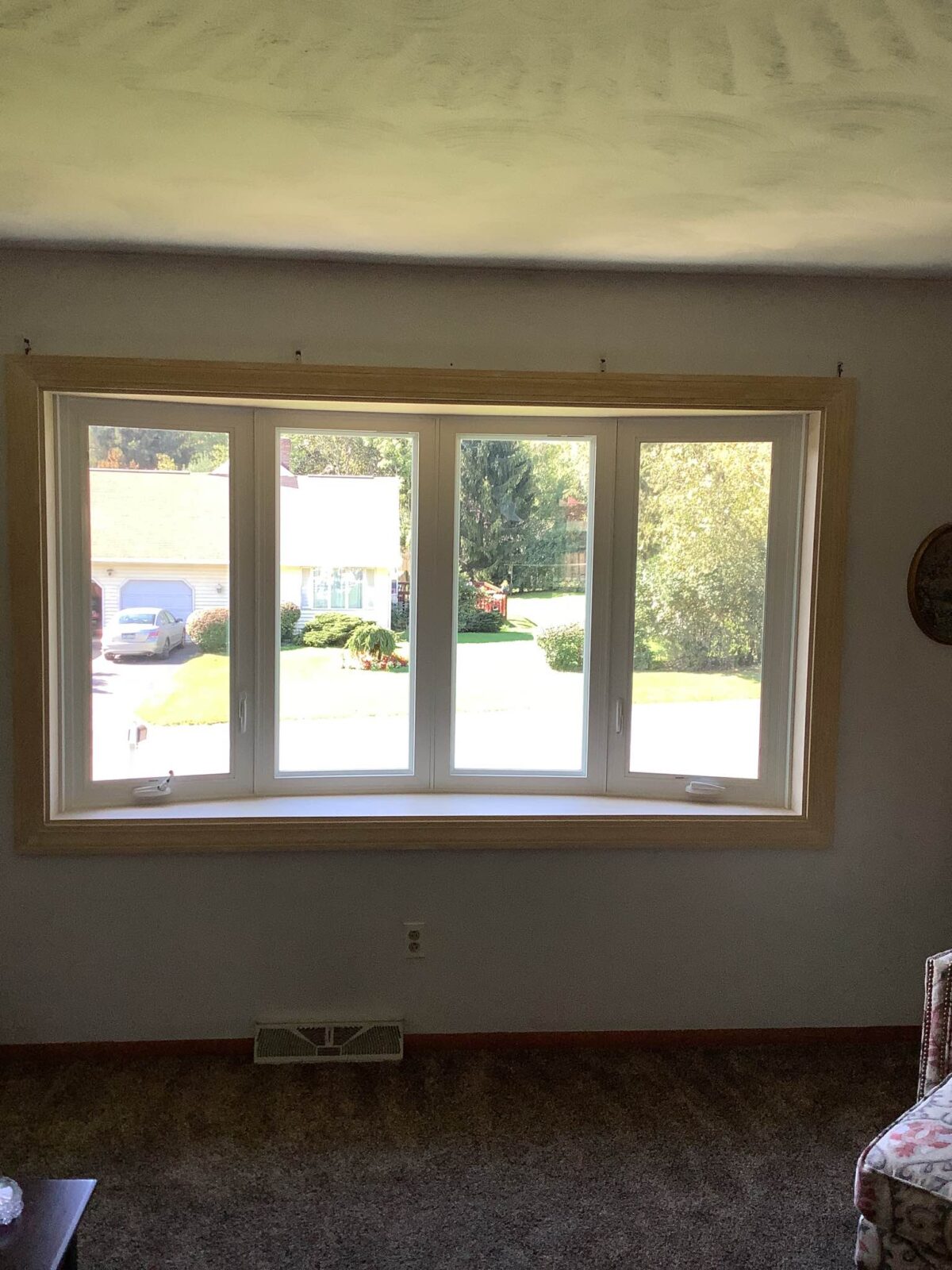 Inside View of New Bow Window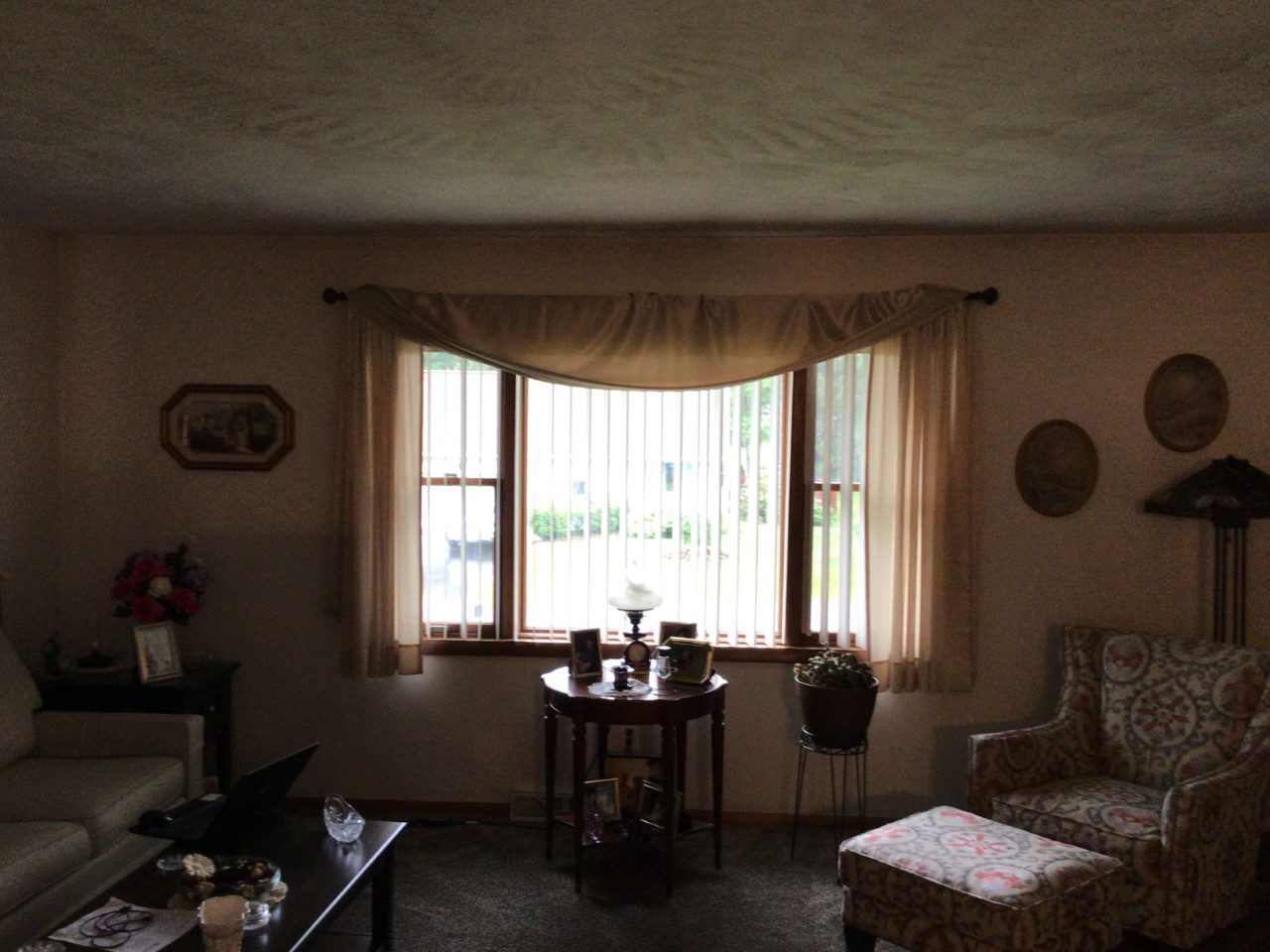 All of our windows are custom ordered to the exact size you need and the style you want! With our windows you are the designer!
If you're unsure of what would work best for your home, our Design Consultants can work with you to find the right fit for the style of your home.
Have a project you want to show off? We would love to see it! Tag @newyorksash on social media or send it to info@newyorksash.com and we will feature it!