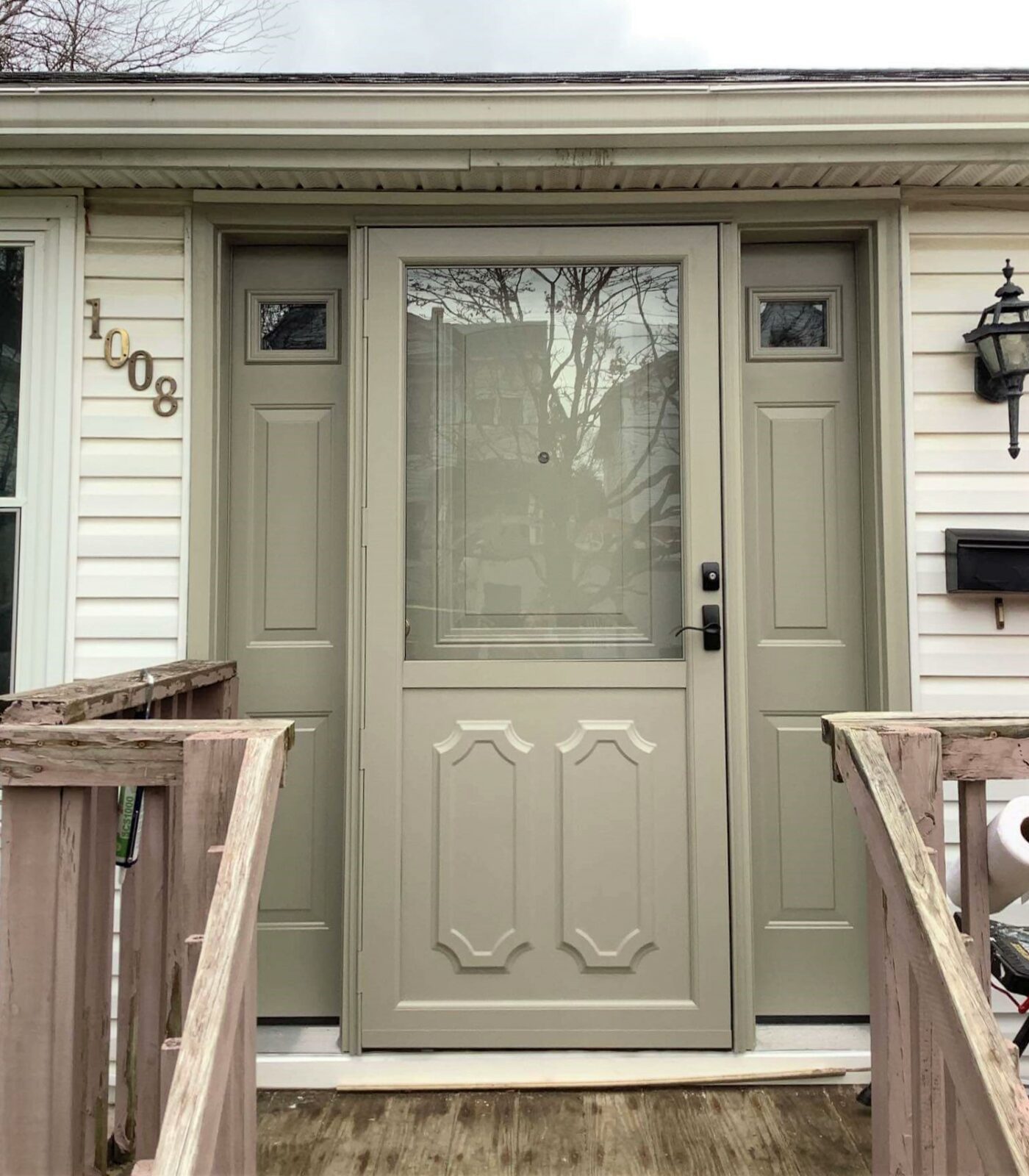 As this week's featured project we are taking a look at a door project we completed for a returning customer in Utica, NY. They were having problems with their previous door system and decided to give it a much deserved upgrade. We installed a smooth steel entry door in the color sandstone with 14″ two panel sidelights complete with bright brass hardware. To complement the new entry door we installed a storm door in the color sandstone complete with black hardware.
Our customer's were experiencing extensive rot in the floor along the bottom of their previous entry door. Water was entering through openings around the bottom of the floor which caused the wood used around the door to rot.
Our install team was able to address and fix this problem before installing the new doors.
Rot around previous entry door.
New York Sash Entry & Storm Doors are energy efficient, are built to the highest quality standards and give you a superior alternative to traditional consumer grade doors. We offer the highest level of customization and provide Entry & Storm door products that appeal to the aesthetic and functional needs of any home.
Our customer even shared some feedback about their experience with New York Sash!
If your doors are old and worn and in need of replacement, give us a call! Installing energy efficient doors in your home, will save you money on heating and cooling costs, improve interior comfort and increase the value of your home! Our Design Consultants will work with you and show you all of the available options to make your entry way a beautiful part of your home.
Have a project you want to show off? We would love to see it! Tag @newyorksash on social media or send it to info@newyorksash.com and we will feature it!