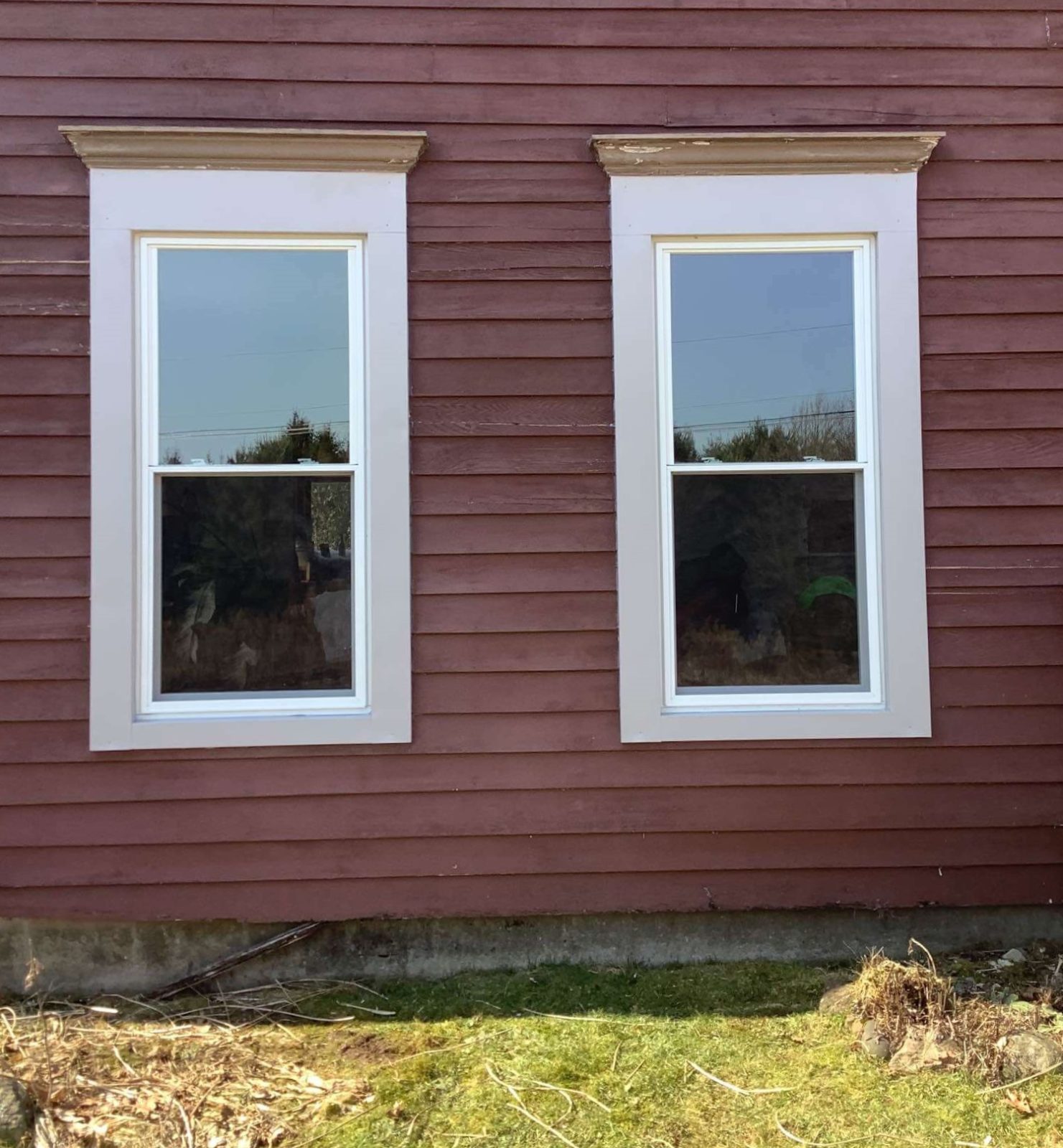 This week we are taking a look at a window and door project for a new customer in Hartwick, NY. They decided it was time to give the exterior of their home some attention and upgrade some of their windows and doors. We installed three double hung windows and a new sliding glass door both finished in white.
To finish off the project we installed a ThermaTru smooth primed fiberglass entry door and a Provia deluxe storm door in the color Sterling Gray.
Their previous entry door was worn and in need of an upgrade. With our entry and storm doors you can customize them to fit the style of your home. From countless styles, colors and options the possibilities are endless!
Their new entry and storm door combo will add instant curb appeal and security to the home.
Give the exterior of your home the upgrade it deserves! New windows and doors can give your home the boost it needs and enhance the curb appeal!
New York Sash Premier double hung windows offer a lifetime of beauty and comfort. Two operable sashes move vertically in the frame and counterbalance mechanisms hold the sash open or closed. Double hung windows are easy to clean because of the variety of ways that you can tilt and open them – this is especially convenient for homes with more than one level.
If your windows and doors are old and failing or if you just want to give your home a boost in curb appeal, we can help!
Our Design Consultants will work with you to find the right windows and doors that will work best with your home and for your home.
Have a project you want to show off? We would love to see it! Tag @newyorksash on social media or send it to info@newyorksash.com and we will feature it!