As this week's featured project we are taking a trip to Poland, NY to take a look at a window project we completed for a returning customer. We replaced windows for this customer before and when they were ready to replace another window, they gave us a call! We installed a mulled double hung picture window finished in white.
Our customer's previous front window was a triple double hung unit that was starting to show signs of wear. The paint along the exterior of the window frame was starting to chip and they were beginning to experience air infiltration.
When this starts to happen it is best to replace the window to prevent any further damage from occurring. By replacing this window our customer will not have to worry about air or water infiltration or failing window frames any longer.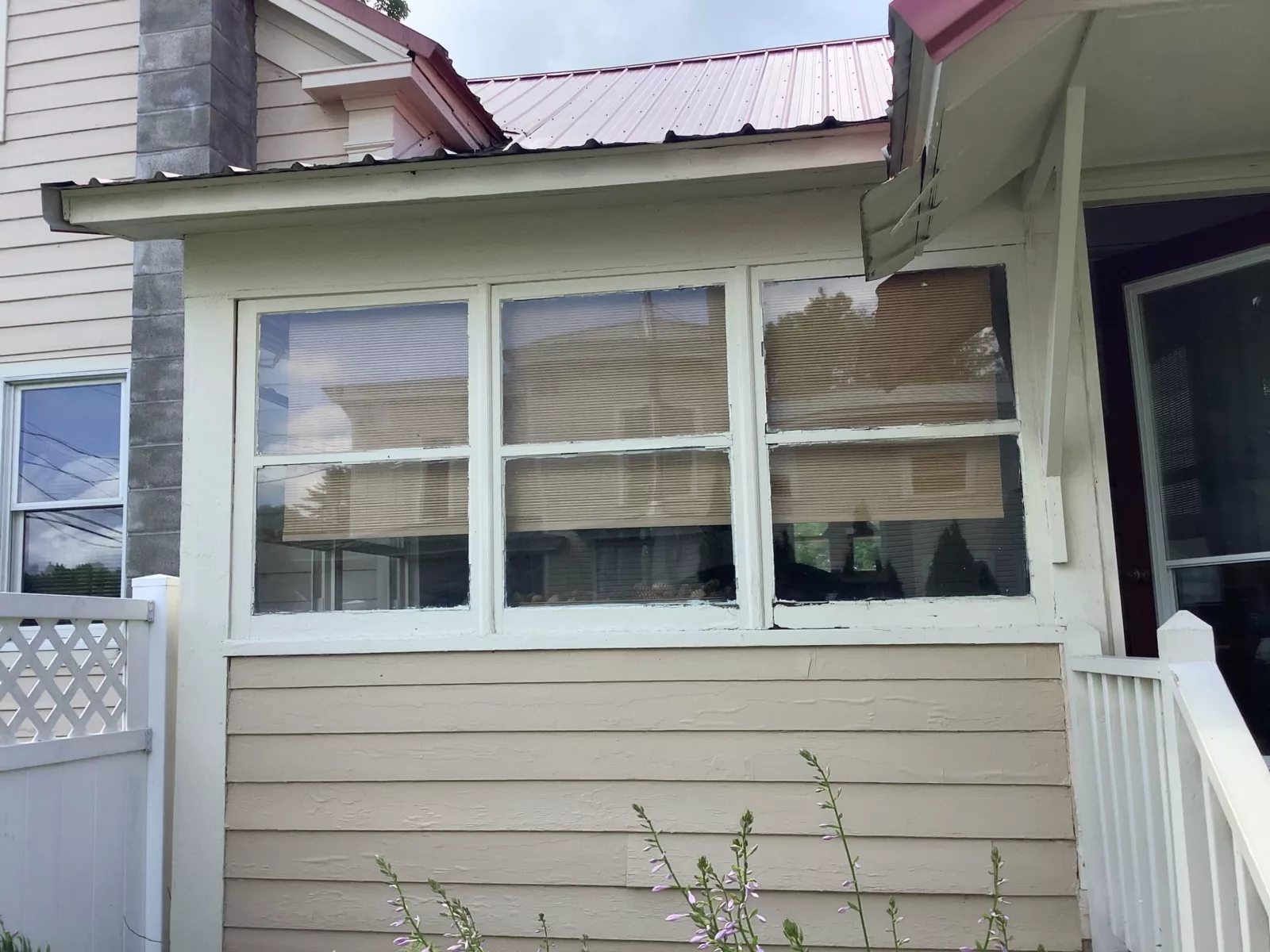 The new mulled double hung picture window contains equal size windows and was joined together through a process called window mulling. Window mulling is a process in which two or more windows are joined together by their frames. New York Sash mulled windows provide strength and performance unmatched by other offerings. Built with clean lines, unparalleled strength and design flexibility our structural mulling options fit any opening and design requirement.
Window After
Our certified installers took out the old window and installed a brand new energy efficient window that will not chip, crack or fade. All of our windows are manufactured to withstand the changing Central New York weather.
Replacing the windows in your home will not only add curb appeal to your home, it will also help increase your home's energy efficiency. Replace your old and drafty windows and enjoy a more comfortable home year round. Our Design Consultants will help you through the process and help you choose the best windows for your home.
Have a project you want to show off? We would love to see it! Tag @newyorksash on social media or send it to info@newyorksash.com and we will feature it!