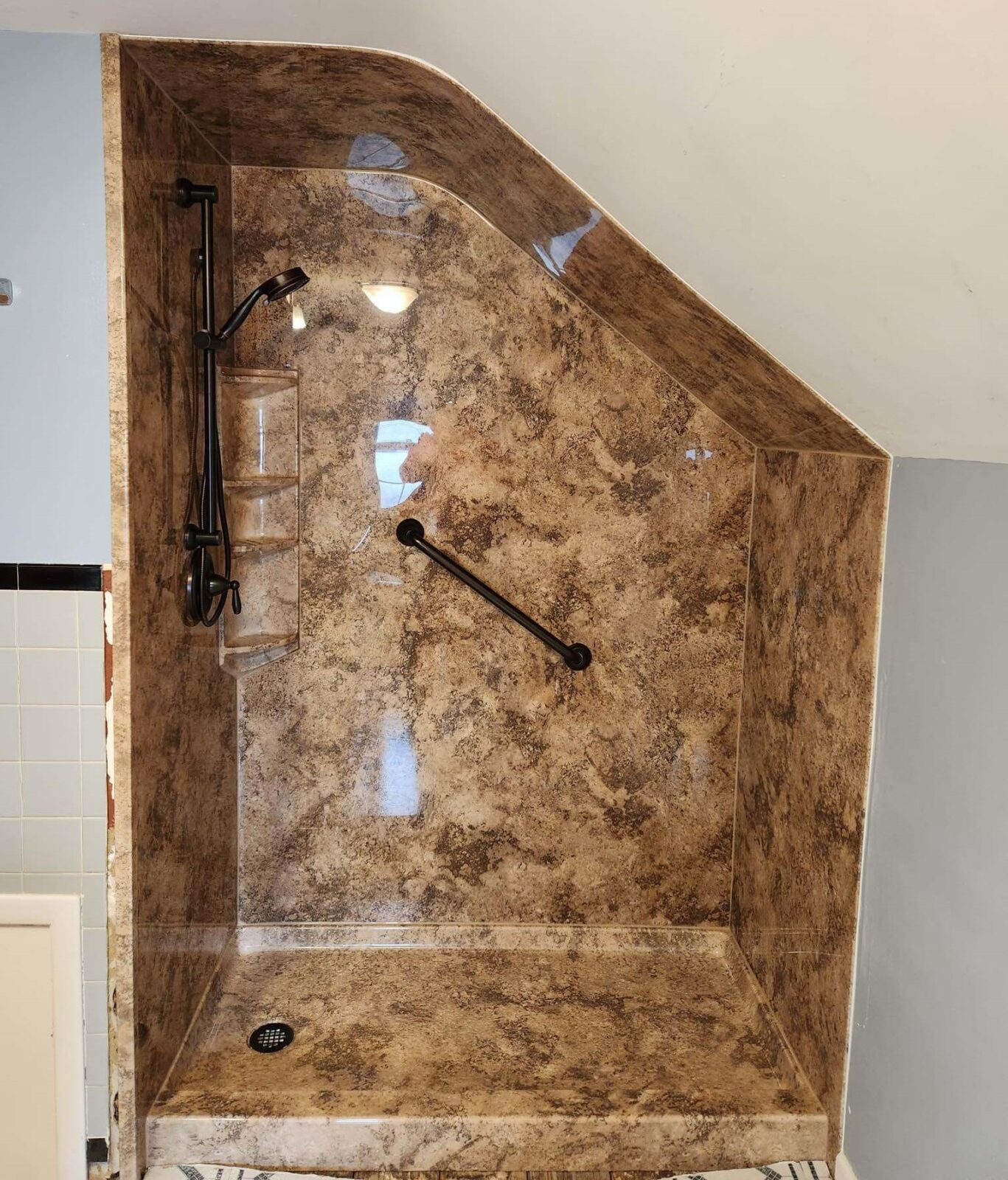 This week we are taking a look at a custom shower conversion we completed for a returning customer in Utica, NY. Our customer decided it was time to update their bath and convert to a walk-in shower and we were able to make that happen! We installed a shower base, ceiling panel and wall surround all in the color madeira granite. To complement the new shower we installed oil rubbed bronze fixtures, a grab bar and a four shelf caddy.
Turn your bath or shower space into a beautiful oasis with New York Sash
Our customer previously had a tub & shower combo that they wanted to update. Instead of going with a similar style and layout, our customer decided it would be beneficial to convert to a walk-in shower. Converting to a walk-in shower is a good option for homeowners because it can easily adapt to the homeowners changing needs and is easily accessible.
BEFORE PHOTOS
With a tub to shower conversion from New York Sash, you can have your bathroom customized to fit your needs and wants. With new modern styles, patterns and accessories to choose from, we can make any dream bathroom a reality! Plus, our high quality acrylic bath systems are designed to endure with minimal, easy maintenance.
When planning that next bath project, choose New York Sash. No matter the size, shape or style, we can make your bathroom project happen! Our Design Consultants will help you through the whole process, showing you all of the options and available accessories to make your bathroom a beautiful part of your home.
Have a project you want to show off? We would love to see it! Tag @newyorksash on social media or send it to info@newyorksash.com and we will feature it!