As this week's featured project we are taking a look at a shower conversion we recently completed for a returning customer in Sauquoit, NY. Our customer decided to ditch their old tub and shower and convert to a full walk-in shower. We installed a white shower base with a calcutta stone acrylic wall surround in an 8×10 tile pattern. To complete the project we installed brushed nickel fixtures, a tower caddy, grab bar and a curved curtain rod.
Shower conversions customized for you
Our customer decided now was the time to convert to a walk-in shower because it would better fit their changing needs. They would no longer have to step over a tub and they could have all of the fixtures and safety accessories they wanted in order to increase shower safety. New York Sash walk-in showers are highly customizable, which allows customers to choose the accessories and fixtures they want, so they can enjoy and feel safe in the shower.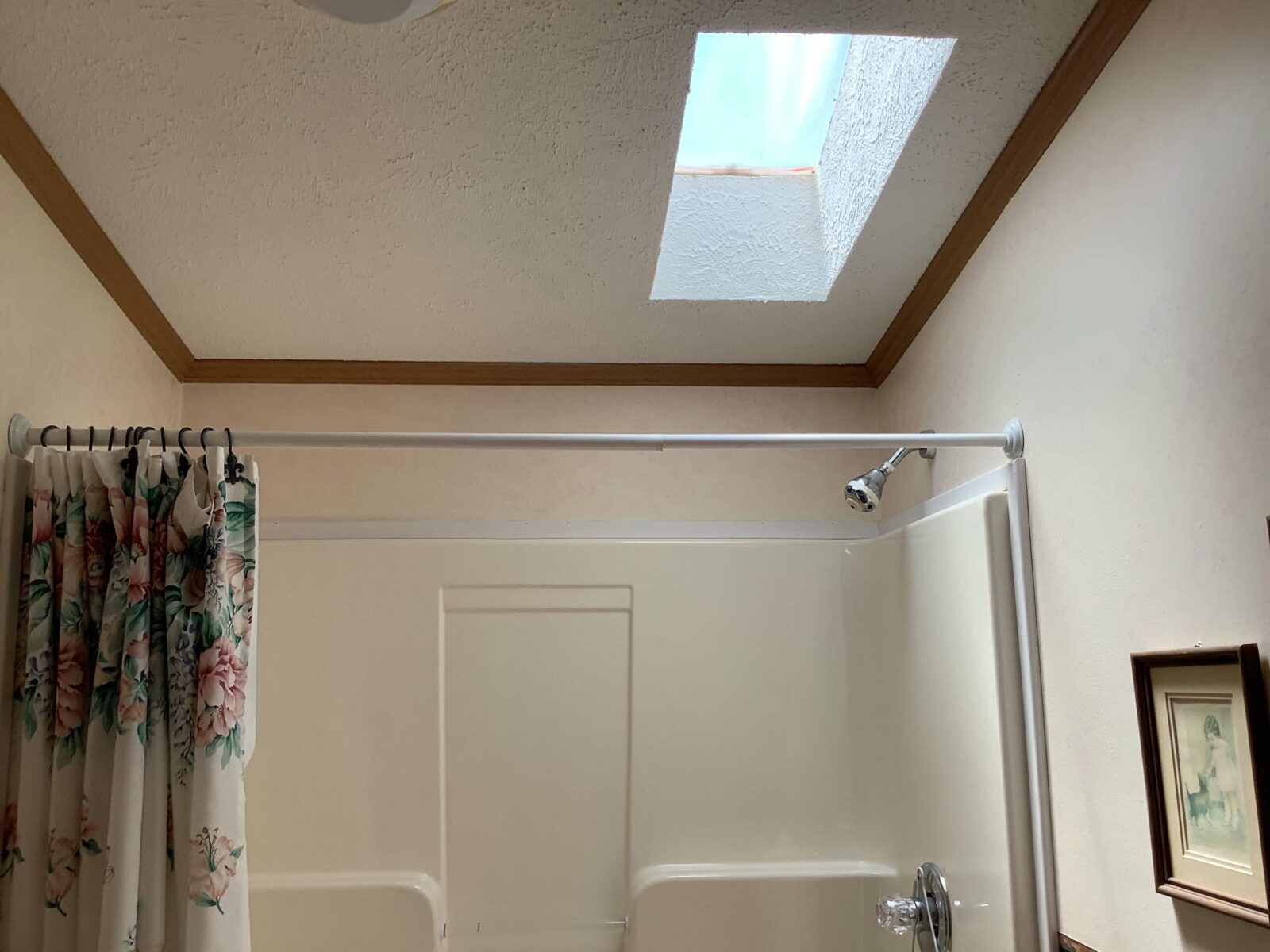 After working with their Design Consultant our customer was able to create the walk-in shower they have always wanted. They were able to choose everything they wanted, from the surround color to fixtures and accessories and have it installed where they wanted. This will make it easy for them to use the shower without any worries.
Turn your bath or shower space into an oasis with New York Sash. In just a couple of days, we can take you old and worn bathroom and transform it into a space that you and your family can enjoy for years to come. The Design Consultants at New York Sash will help you through the whole process, showing you all of the options and available accessories to make your bathroom a beautiful part of your home.
Have a project you want to show off? We would love to see it! Tag @newyorksash on social media or send it to info@newyorksash.com and we will feature it!