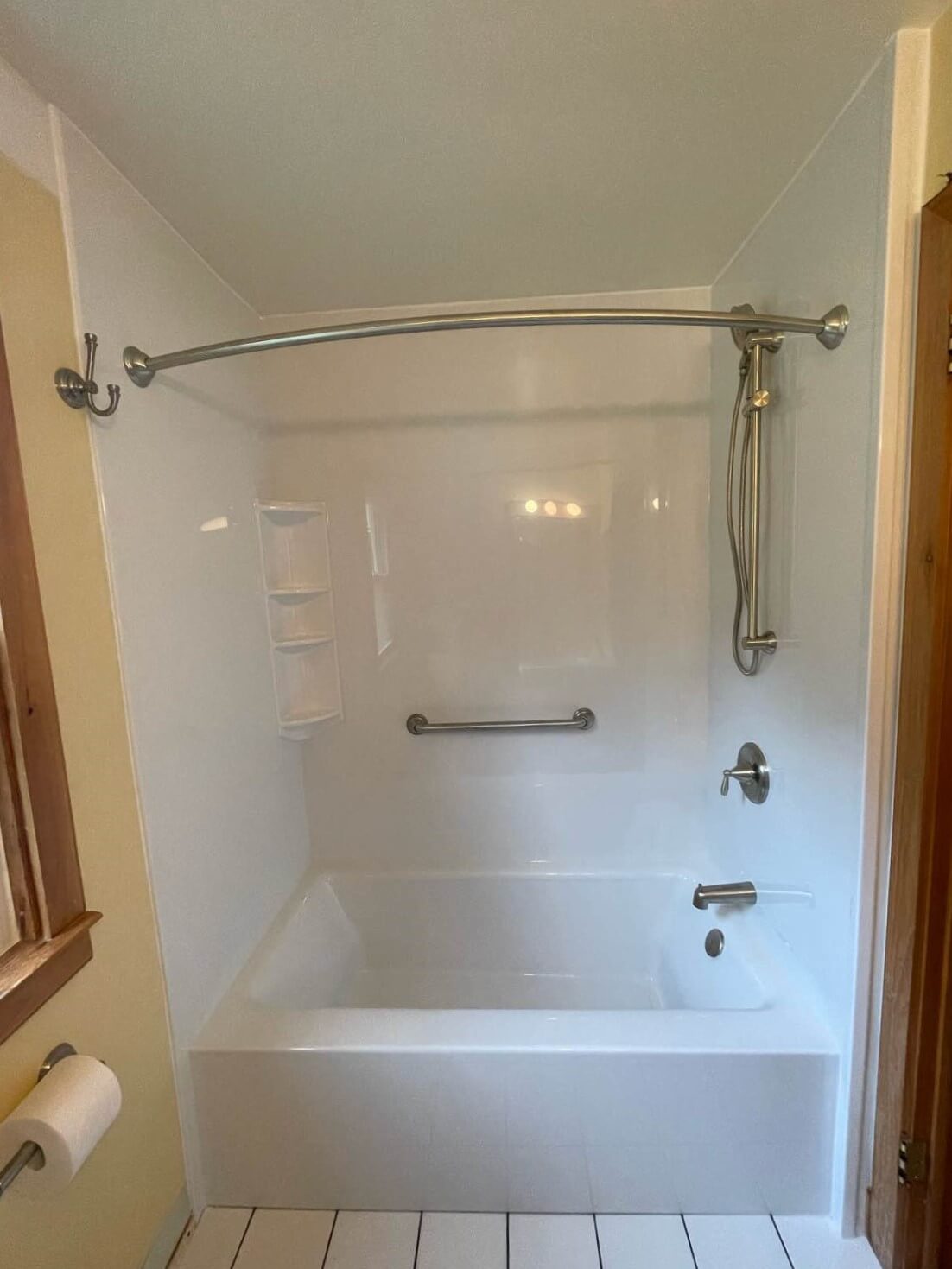 As this week's featured project we are taking a look at a bath and window project we completed for a new customer in Rome, NY. Our customer wanted to update her bathroom and replace her windows and decided to call us to help! In the bathroom, we installed a white tub with a smooth white wall surround. To complete the bath project we installed a corner caddy, a curved curtain rod, grab bars and brushed nickel fixtures.
Our customer previously had an old bathroom that she wanted to completely update with a new tub & shower, new fixtures and accessories. Within a couple of days our certified installers were able to take out the old bath system and install their brand new acrylic bath system with accessories.
Bath Installation Gallery
Our customer even shared some feedback with us!
For the remainder of the project we installed both double hung windows and a three lite slider window all finished in white. Our customer decided to convert her living room window to an easy to use slider window.
No matter the style all New York Sash windows are energy efficient and are built to the highest quality standards. They will keep your home cool in the summer and warm in the winter, saving you on year round energy costs.
Both our window and bath crews worked together on this project and did a terrific job!
If you're looking to update your bathroom, replace your windows or both, give us a call! In just a couple days we can transform your bath into a serene and modern oasis and replace your old and inefficient windows with brand new energy efficient windows from New York Sash. Talk with our Design Consultants today about your next project and how New York Sash can help.
Have a project you want to show off? We would love to see it! Tag @newyorksash on social media or send it to info@newyorksash.com and we will feature it!