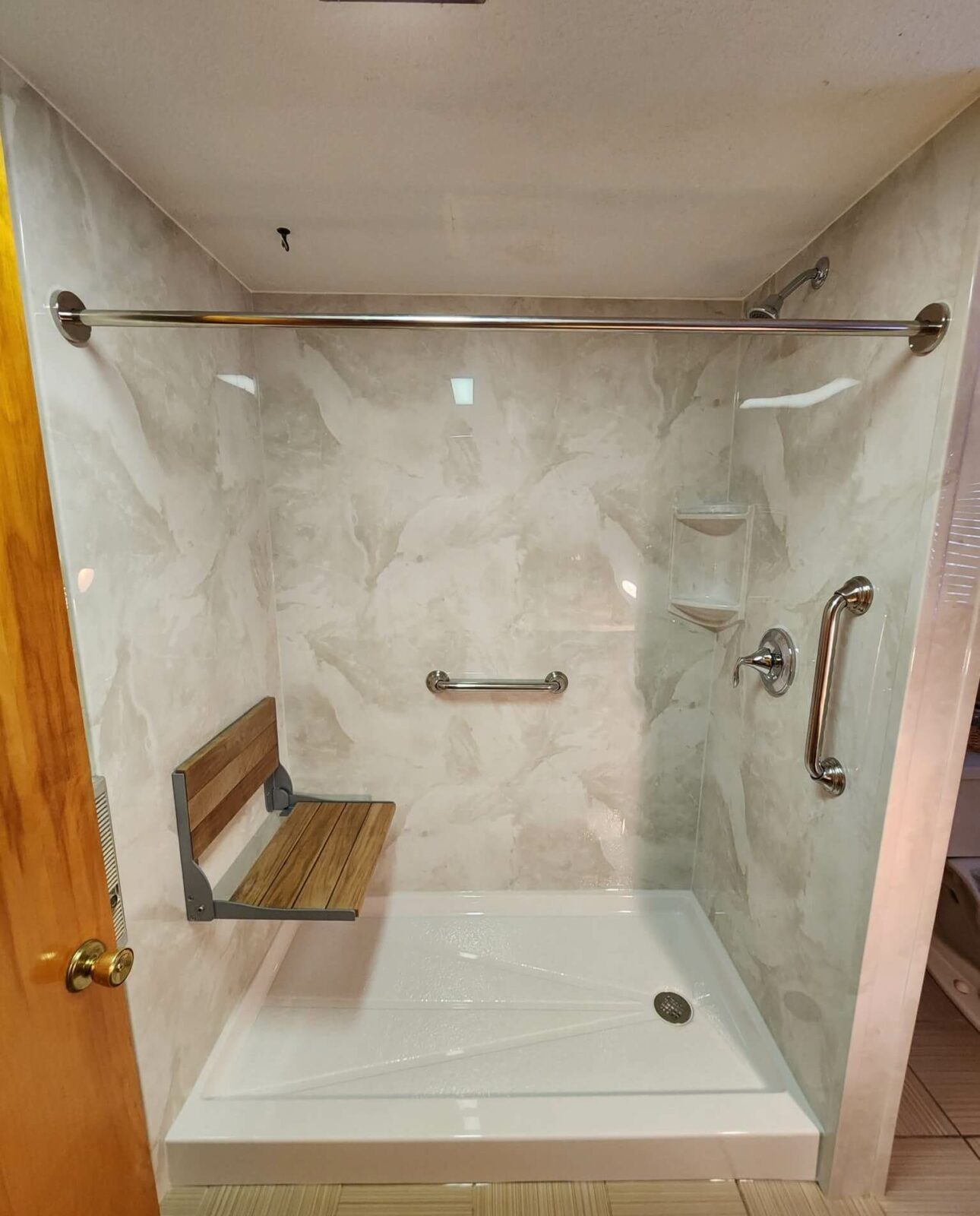 A tub to shower conversion is an ideal choice if you want a bigger shower without performing a major bath renovation project.
Our customer previously had a tub & shower combo that she wanted to update. Instead of going with a similar style and layout, our customer decided it would be beneficial to convert to a walk-in shower. Converting to a walk-in shower is a good option for homeowners because it can easily adapt to the homeowners changing needs and is easily accessible.
Turn your bath or shower space into a beautiful oasis with New York Sash
At New York Sash our bathroom options are fully customizable and can be made to look the way you want. We offer various colors, styles and options for you to choose from to create and design your dream bath.
When planning your next bathroom project, choose New York Sash. Our Design Consultants will help you through the whole process, showing you all of the options and available accessories to make your bathroom a beautiful part of your home.
Have a project you want to show off? We would love to see it! Tag @newyorksash on social media or send it to info@newyorksash.com and we will feature it!