This week's featured project is for a repeat customer who had previously purchased windows from New York Sash. Their bathroom was old and outdated and it just didn't seem spacious enough, so we had one of our design consultants come out to assess the space. After much consideration, they went with a stand up shower in the color biscuit with a sliding glass door in the glass design rain.
Whether you're looking to update to a shower to save some time in the morning or update to a tub for soothing relaxation, New York Sash can make any bathroom conversion process a breeze. As bathroom experts, our process is engineered to take as little as two days to construct your new space.
Installation Gallery
Shower seats make daily routines easier and safer by adding an area you can relax without strain. Like our other built-in accessories, they come in a variety of colors and patterns to perfectly match any of our bath or shower solutions. Our customers decided to have a shower seat put in along with a grab bar for easier accessibility. All fixtures were installed in the color chrome!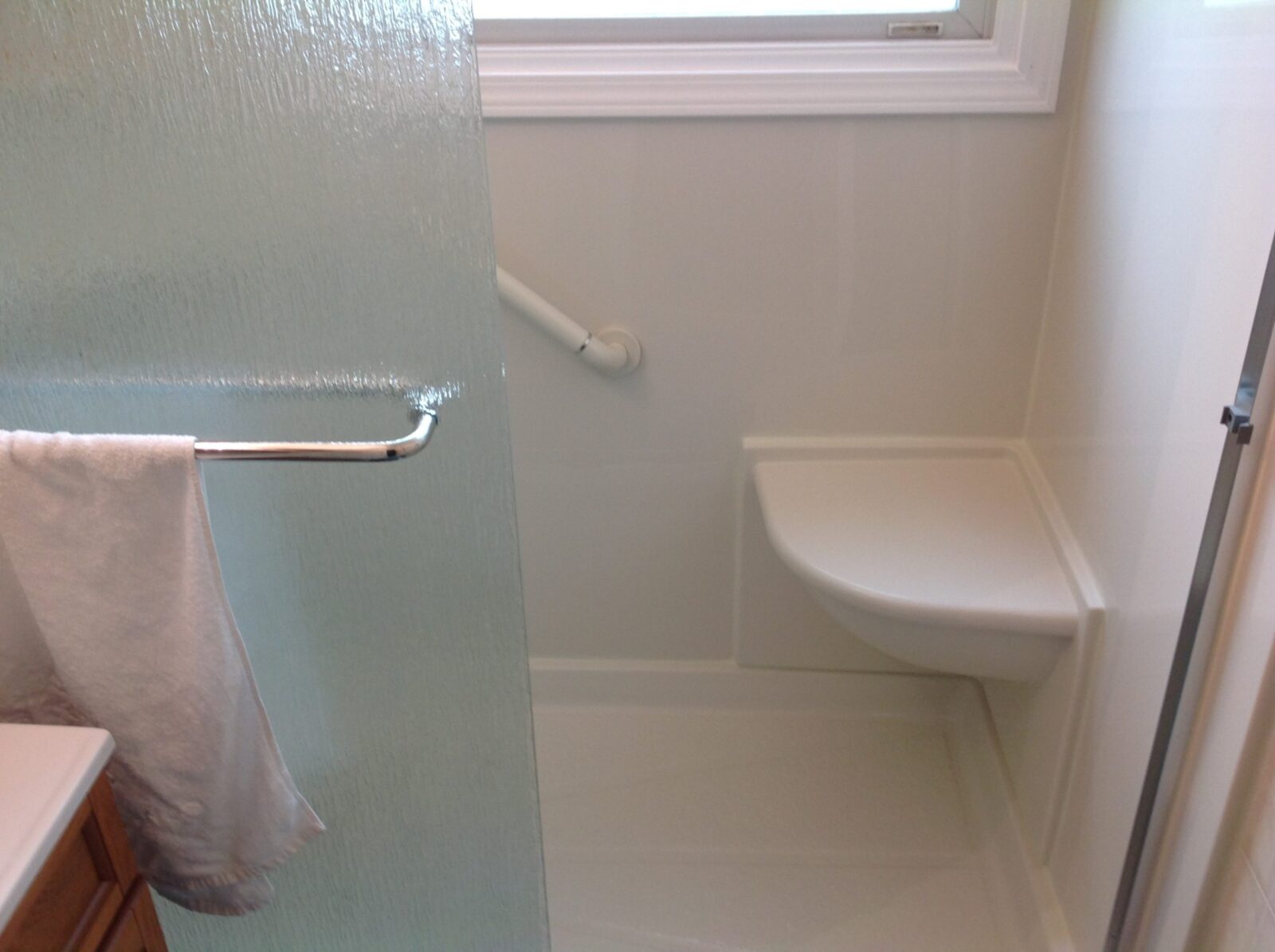 New York Sash can help you choose the best bathroom accessories for your bathroom remodeling needs.
New York Sash offers a number of accessories that are made to complement your new bathroom remodel. Like our bath liners, all of our bathroom accessories are made from the same durable acrylic that will not crack or chip, and are incredibly easy to clean. Plus, all of our bathroom accessories are available in complementary color options to accurately match whatever style you decide.
We are celebrating Bath Makeover Month at New York Sash! During the month of October, BATH PROJECTS ARE 20% OFF!*
Fall is a great time to start that next project before winter comes and October is the time to start that bath project!
*Cannot be combined with other offers, on previous price quotes or contracts currently signed. Certain restrictions and minimum purchase may apply. See Design Consultant for complete details. Offer expires November 1st.